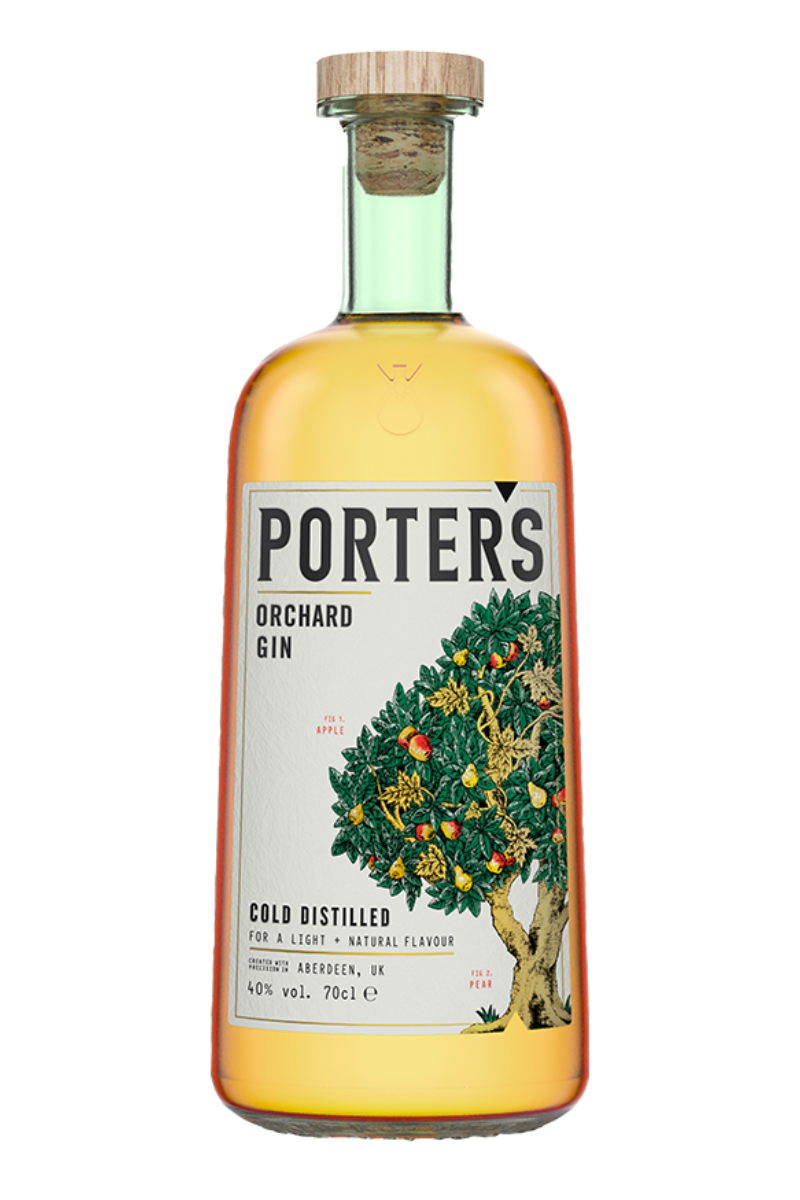 Porter's Orchard Gin
Origin: UK
ABV: 40%
Made from 100% British wheat spirit

A modern gin inspired by great French wines. Cold-distilled apple, pear and soybean bring decadence to this gin, coloured golden by red apple extract. Best served in a French 75 cocktail or in a G&T with sliced green apple.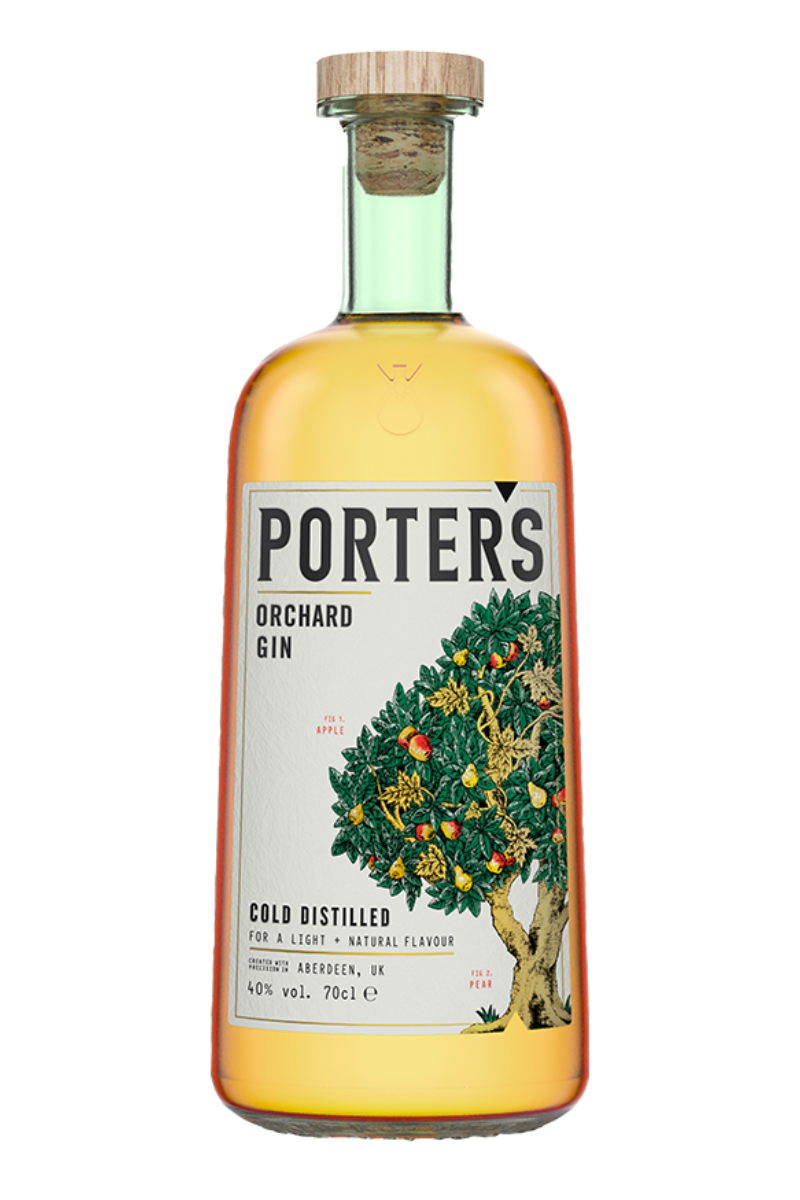 How about a little bubbly?
View all