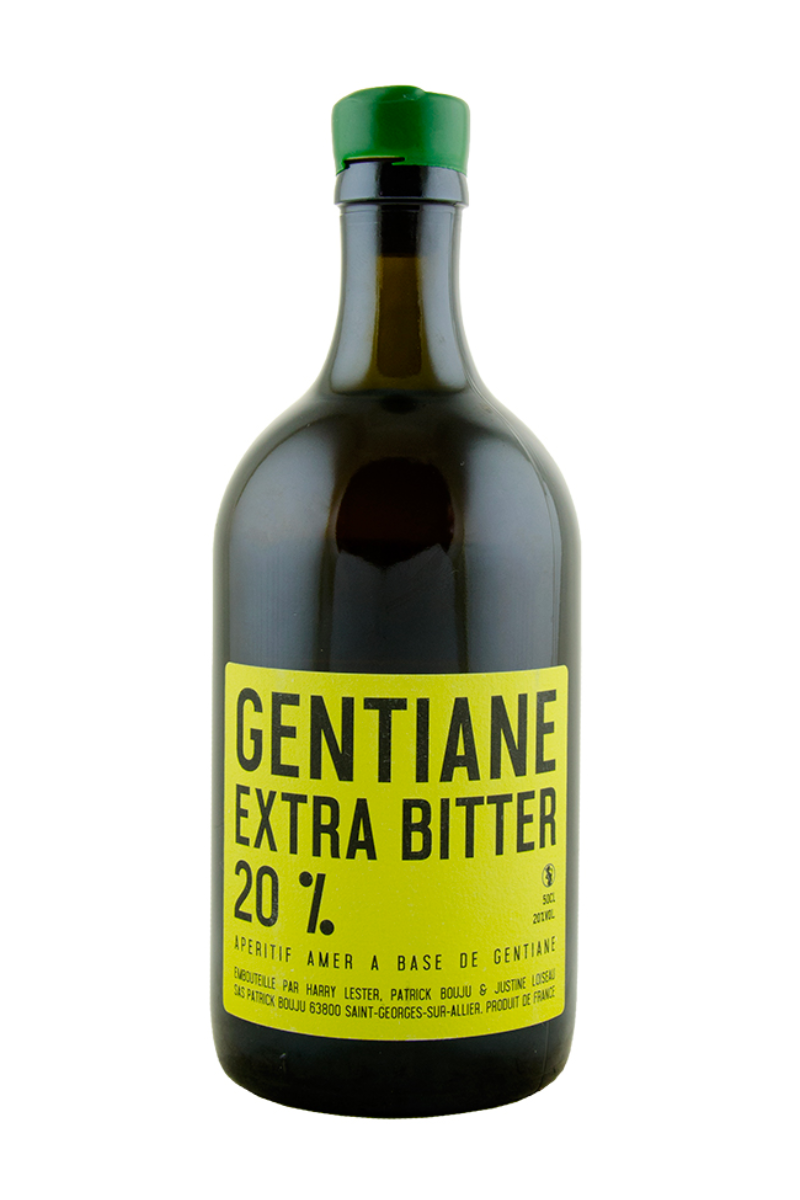 Harry Lester, Patrick Bouju & Justine Loisea Gentiane Extra Bitter 2019
Origin: Auvergne, France
Vol: 500ml
ABV: 20%
A super limited aromatic and bitter aperitif. Of course it is herbaceous and fresh, but without any heaviness.
Made with a base of the distilled grape marc and lees of the estate, as well as the usual cuvée Super Blanc which wasn't fermented this year, so Justine and Patrick added local herbs such as gentian, organic citrus from Sardinia to macerate with it. Finished by blending the distilled alcohol with the aforementioned white wine brewed with herbs, and a bit of sugar to offload the bitterness.
Made in collaboration with Harry Lester, chef of the restaurant Le Saint Eutrope in Clermont-Ferrand.

Justine recommends adding "a drop in Festejar! Rosé to make it even more delicious or in any other sparkling wine with a few grams of residual sugar. Or simply with tonic and ice!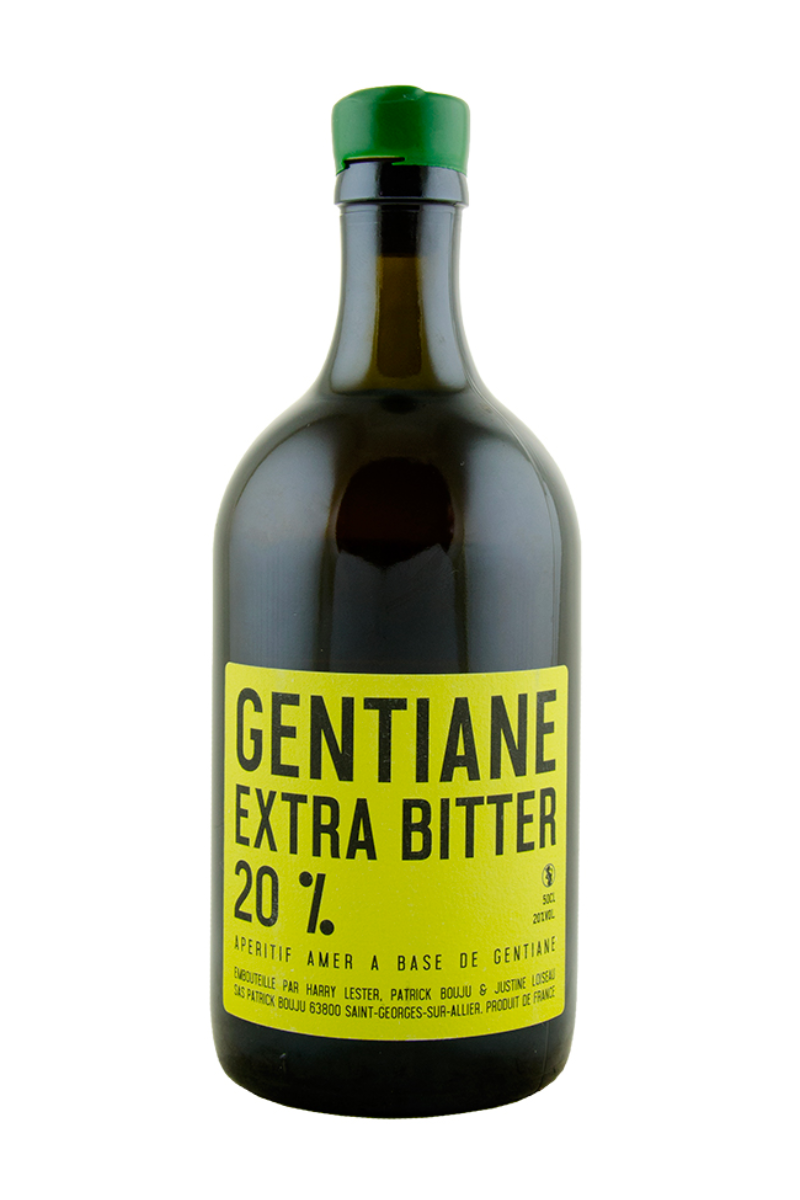 How about a little bubbly?
View all