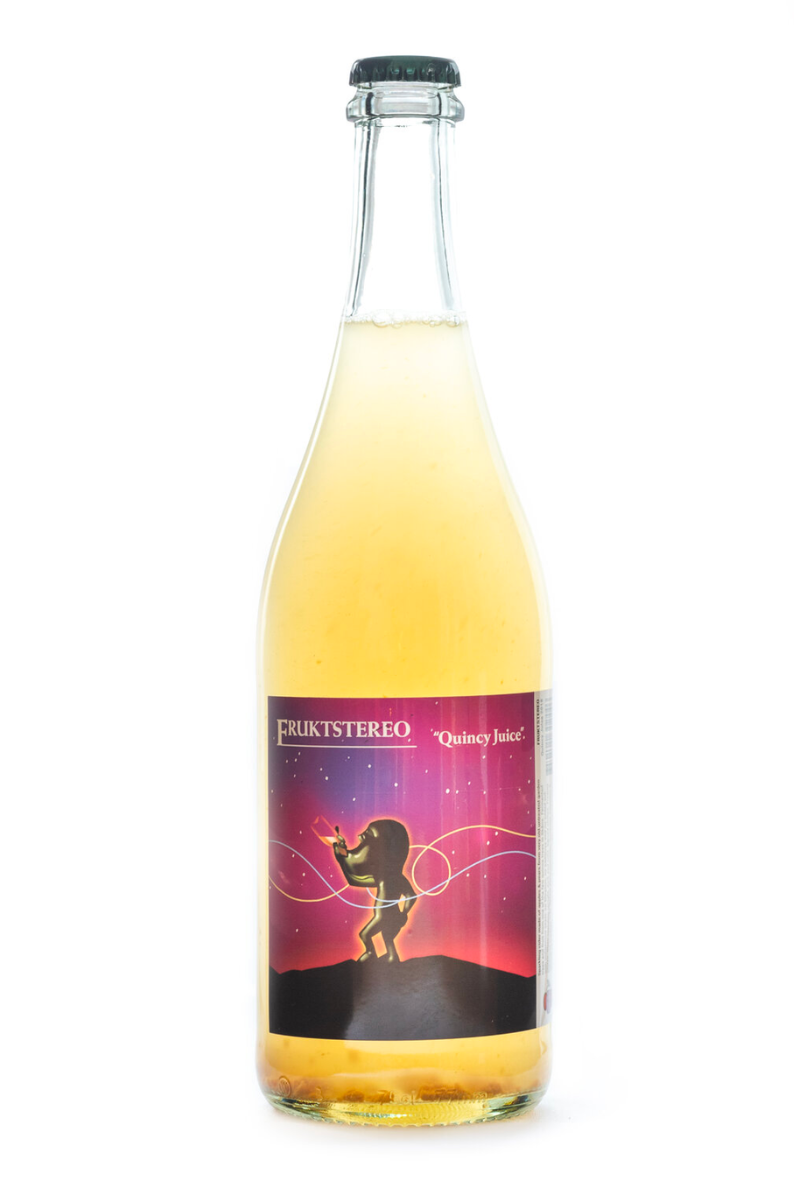 Fruktstereo Quincy Juice 2020
Origin: Copenhagen, Denmark
ABV: 6.5%
Vol: 750ml

Sparkling cider made of apples & pears from very old untreated garden trees and fruit from one of the few quince trees in Skane. Fermented with indigenous yeast, no filtration, no additives or sulphites. Vegan friendly.

Fruktstereo make cider, perry, wine, mixed fermented fruit beverages and everything in between fermented with its natural yeast and without any additives. All fruit is either from gardens/abandoned orchards or waste fruit from farmers.

After picking, crushing and pressing the different fruits they use neutral containers to get as much character from the fruits as possible. During fermentation they bottle the juice and let the last part of the natural sugar ferment in the bottle, producing bubbles and rest before release.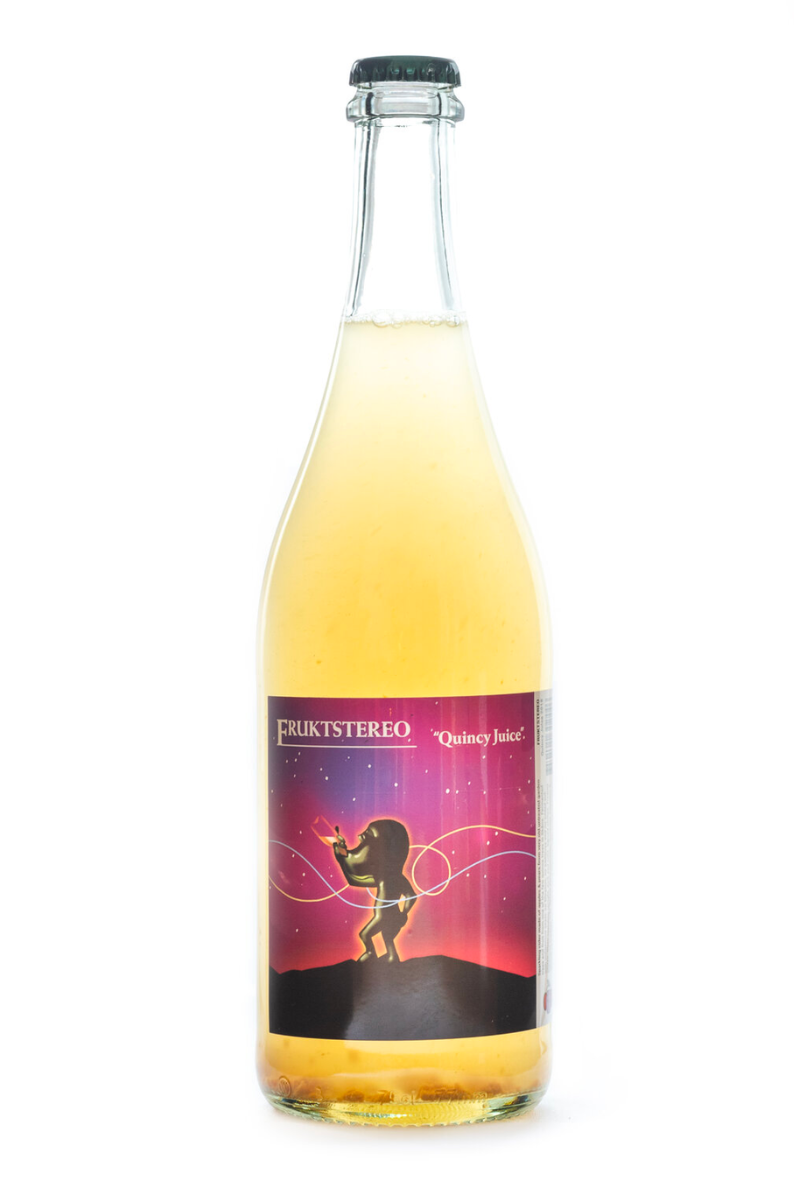 How about a little bubbly?
View all