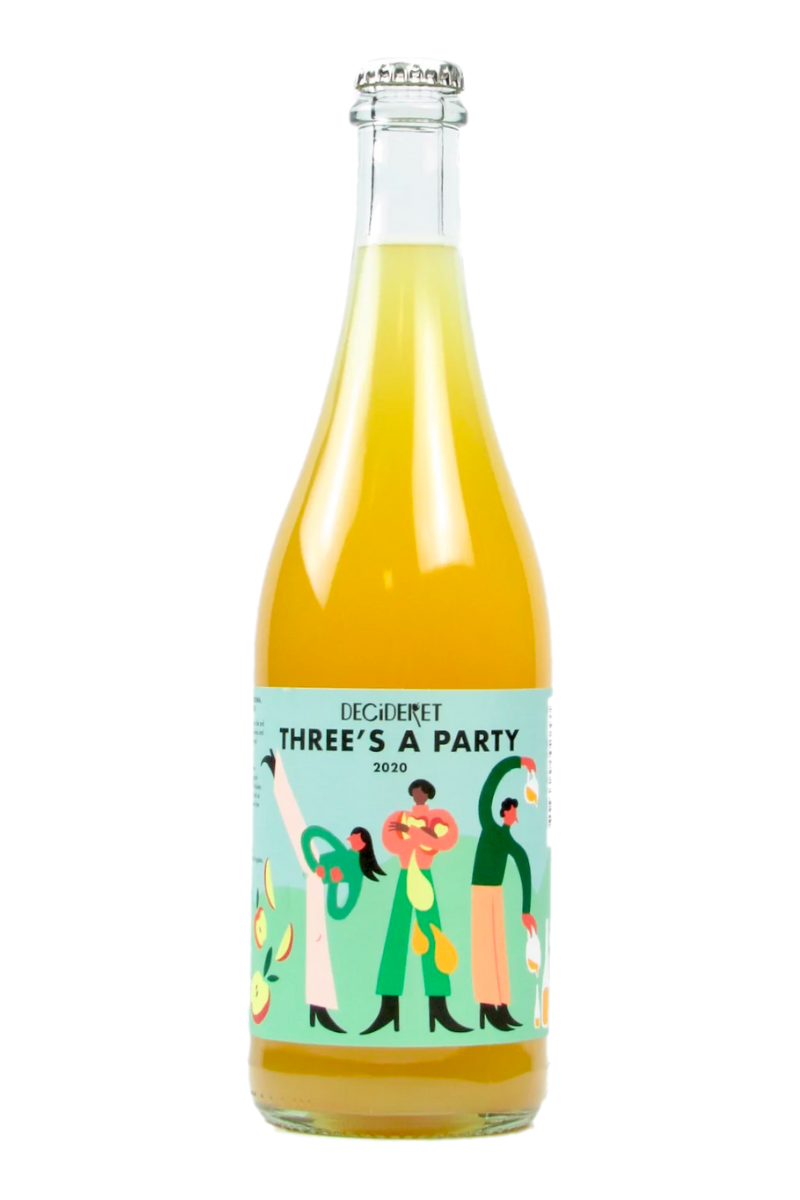 Decideret Three's A Party 2021
Origin: Copenhagen, Denmark
ABV: 6.5%
Vol: 750ml
Style: Fruit Pet-Nat from Apples

"One's company, two's a crowd, three's a party." The joint forces of three organic orchards.

Combining table apples and classic English cider varieties, this is a fusion of the classic British "barnyard" and tannic style with the more vinous and tart Nordic expression.

Burgundy barrel-aged Rød Aroma from Ådalen (Fyn), Holsteiner Cox fermented with skin contact from Allesø (Fyn) and British cider varieties from Lærkehøj (Sjælland).

Fresh, fruity, tannic bite and complexity with a hint of smoke.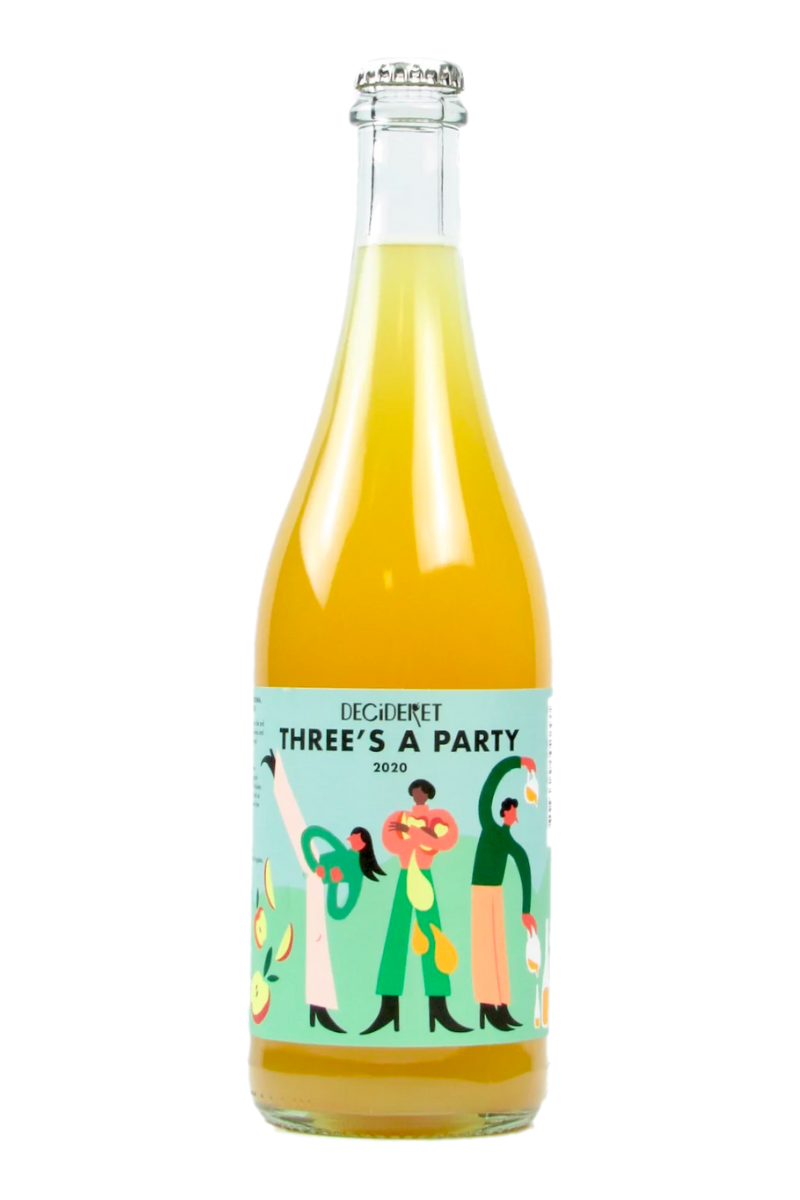 How about a little bubbly?
View all