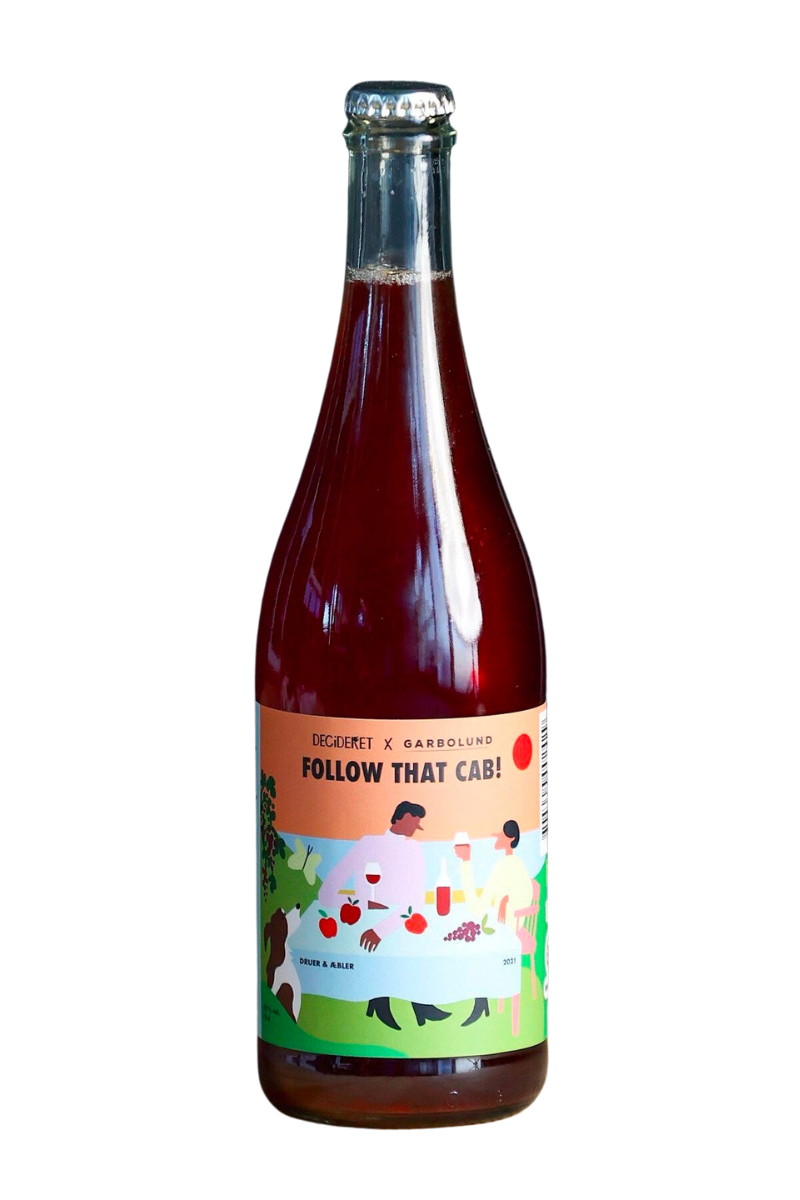 Decideret Follow the Cab! 2021
Origin: Copenhagen, Denmark
Vol: 750ml
Style: Sparkling Apple and Grape Wine 
ABV: 7.0 %
Follow That Cab! is like a Beaujolais a fruity smooth operator, but with a gentle bubble and a crisp Nordic touch. We created this bottle together with Garbolund Naturvin.
Apples and grapes from just north of Copenhagen. The grapes are cold climate grapes Cabernet Cortis and Léon Millot harvested at the Garbolund vineyard in Annisse. The apples are Ahrista from Skibby. We mixed apple with grape wine, and let it sit on the grape skins for 90 days to extract lots of beautiful aromatics.
Pairing tip:
A pétillant red wine for white fish or green stuff.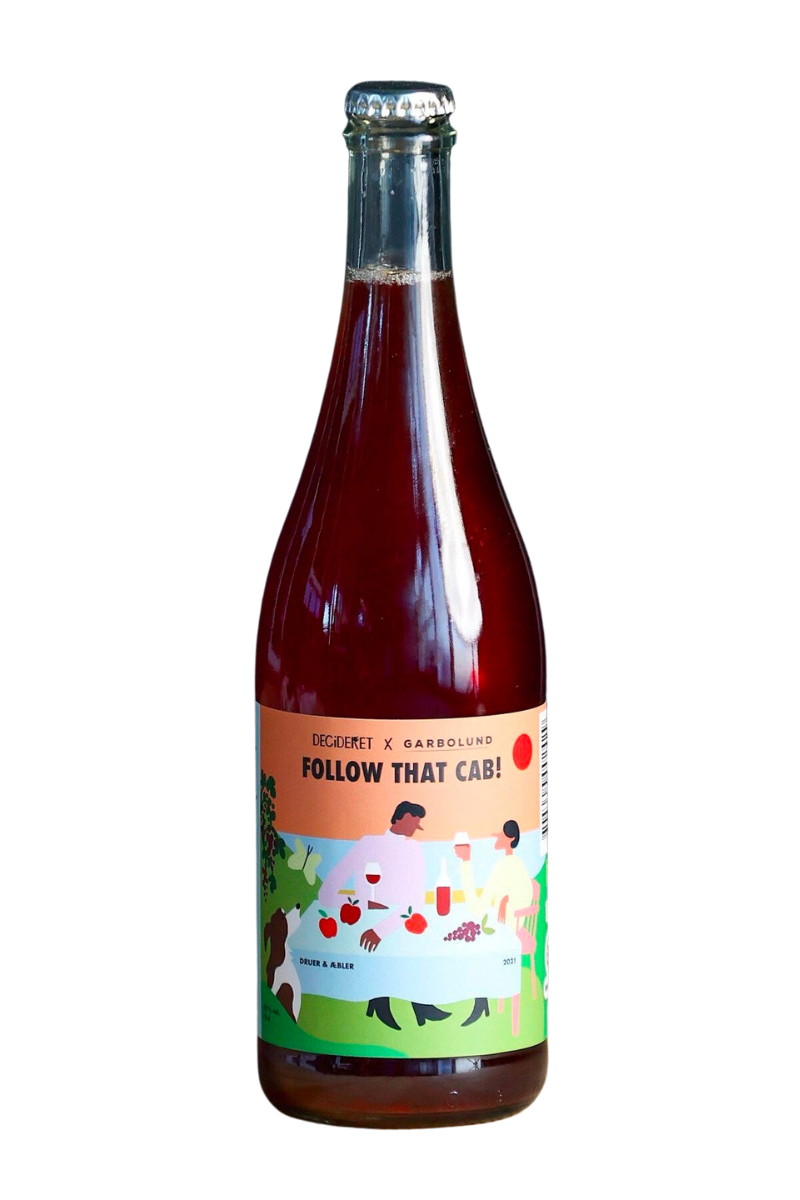 How about a little bubbly?
View all