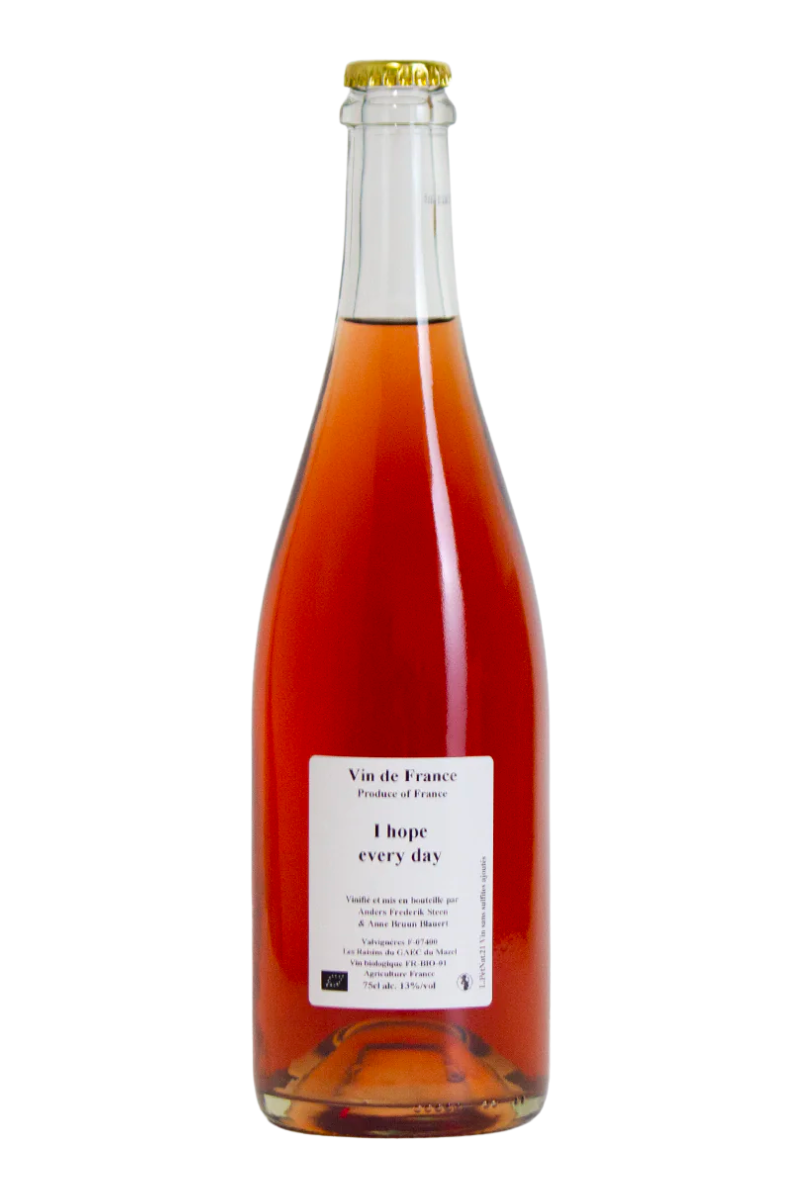 Anders Frederik Steen & Anne Bruun Blauert, I Hope Everyday Rosé Pet Nat 2021
Origin: France
Grapes: Syrah, Merlot, Cab Sauv, Grenache

This beautiful sparkling rosé is a petillant naturel made from a direct press of Syrah, Merlot, Cabernet Sauvignon and Grenache from Le Mazel in Valvignères. It began fermentation in cuve, before being transferred to bottle to finish fermentation. The wine was disgorged just a few months later and the result is a pale, fragrant wine with gentle bubbles that carry a raft of raspberries and blood orange bitters.

Anders Frederik Steen was born in Denmark where he trained as a sommelier in prestigious establishments in Copenhagen, starting at Noma where he developed a taste of healthy, simple, lively wines. Later he went on to be in charge of wine for Relae and Manfred's, where he established one of the first 100% natural wine lists. As years went by, he was more attracted by the call of the vineyards and began learning about winemaking from the famous nomadic producer Jean-Marc Brignot. He settled in Valvigneres (the valley of the vines) and made his first vintage in 2013. His wines are of rare depth, expressive and striking. Juices ferment spontaneously and vinification and maturation are completed in old barrels, tuns or vats, always in the open air. The result is juicy and surprising nectars.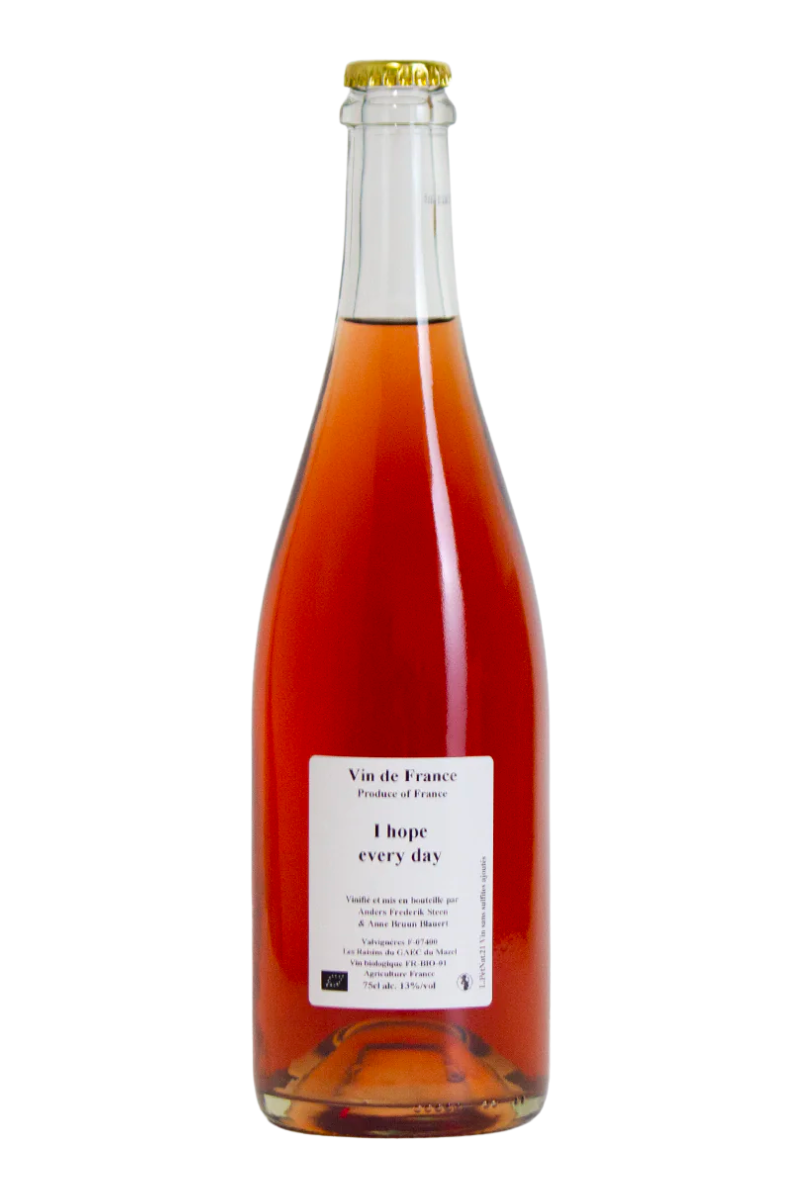 How about a little bubbly?
View all