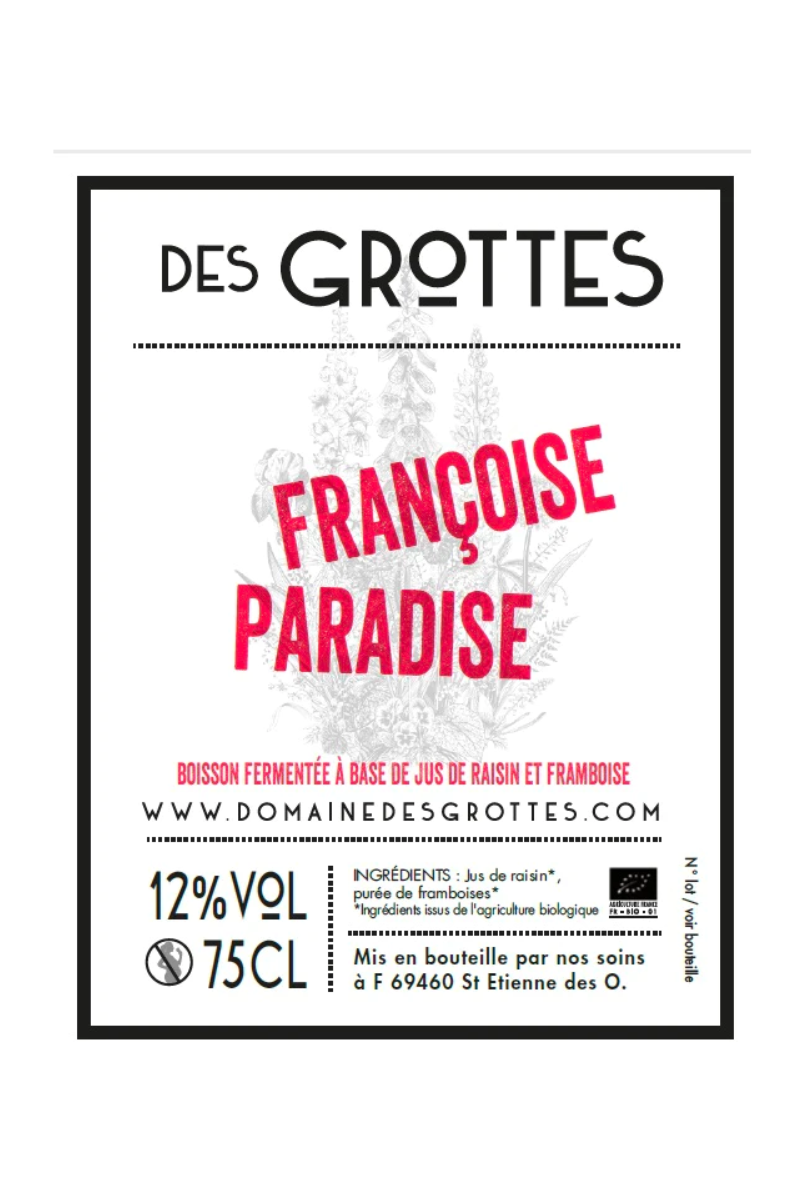 Domaine des Grottes Francoise Paradise 2022
Origin: Beaujolais, France
Grapes: Gamay

Continuing in Romain's experimentations, this is blend of mostly Gamay with about 2% Raspberry juice. The fresh fruit compliments the Gamay perfectly providing a delicious, unique fruit wine that is great for pairings or blind tasting. Tiny amounts were made and we got just a couple of cases. Very festive!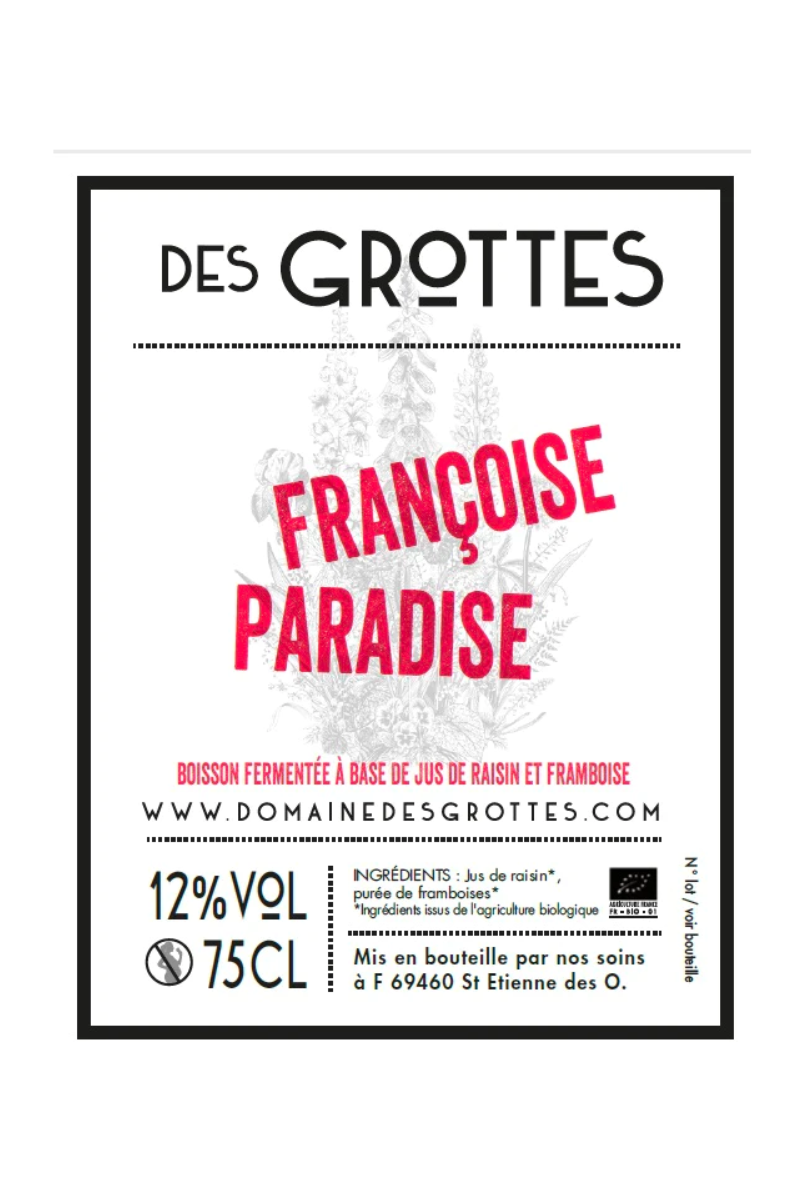 How about a little bubbly?
View all