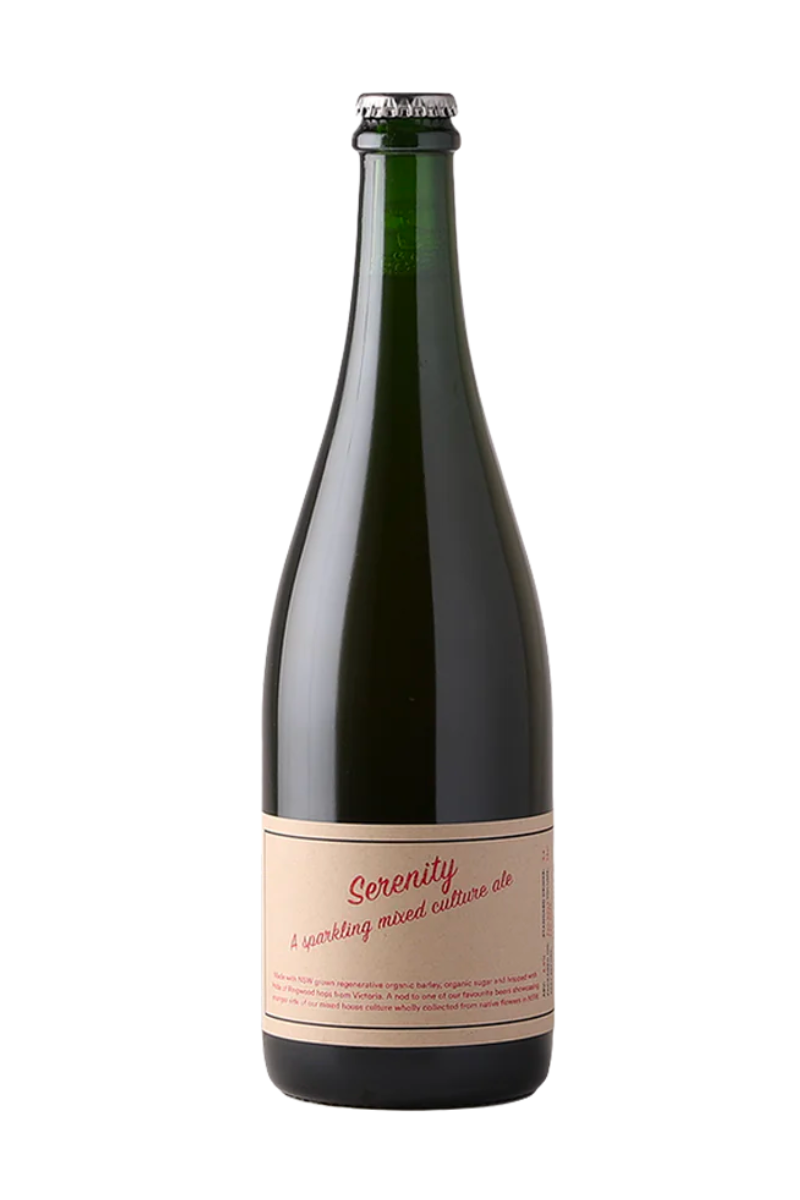 Wildflower Serenity Batch #4
Origin: New South Wales, Australia
ABV: 5.8%
Vol: 750ml
Style: Wild Ale

Inspired by one of our all time staff favourite beers, a certain Adelaide based sparkling ale, this is an arranged marriage of this certain wort with our house culture that has made for a match we love. Serenity is a sparkling mixed culture ale made with NSW grown regenerative organic barley, hopped with Pride of Ringwood hops from VIC and refermented and bottle conditioned with organic sugar.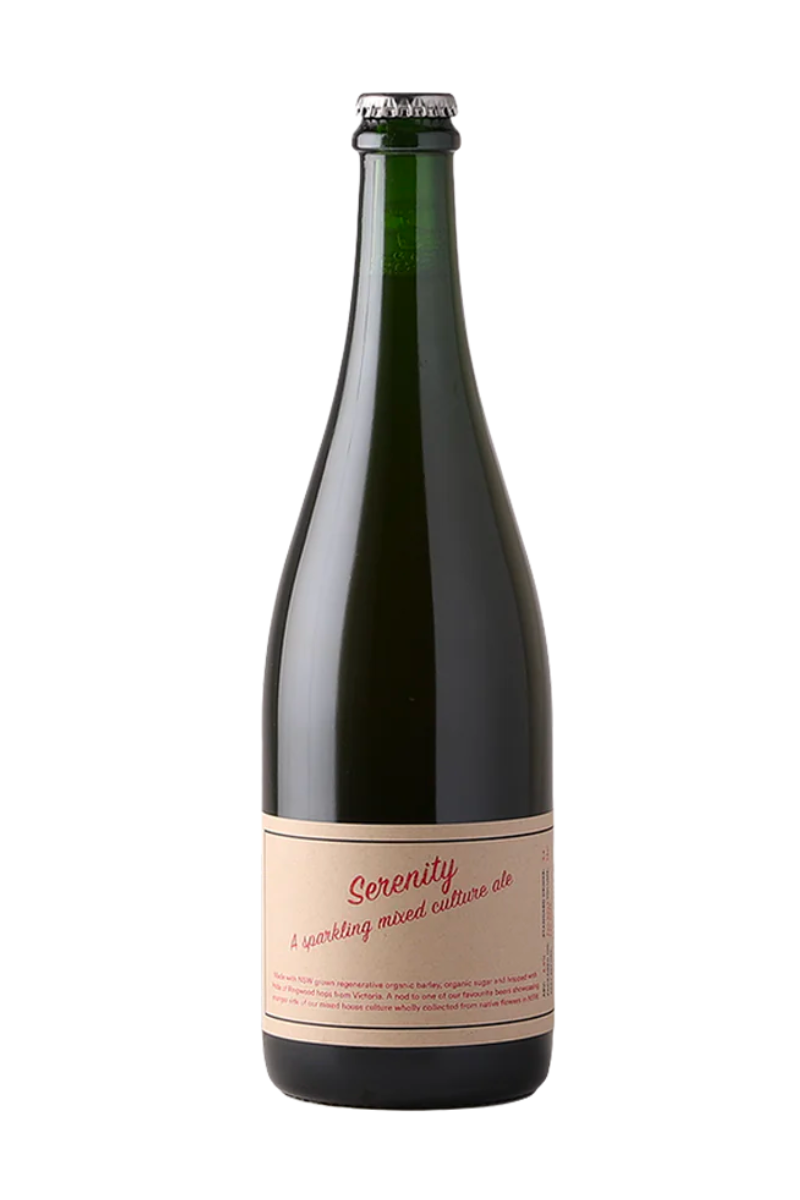 How about a little bubbly?
View all