Jukes Cordialities
Jukes are healthy, sophisticated and organic apple cider vinegar-based drinks, and ideal for food pairing. These alcohol-free drinks show exquisite, complex, and aromatic characters. Each 30ml bottle makes approximately two 125ml glasses (9 bottles mixed with water equates to the same volume as 3 bottles of wine). Low Calories (13Kcal per glass when mixed). Made in London.
This story started when Matthew Jukes and Jack Hollihan started musing about the lack of seriously rewarding, alcohol-free drinks available. This journey ended with the creation of Jukes – a uniquely-fashioned, healthy, alcohol-free drinks collection that pairs brilliantly with food. Matthew Jukes is a world-famous wine taster and writer, based in the UK, and he has worked in the wine trade for over 30 years. Made from carefully developed recipes using all of his olfactory and sensory expertise, Matthew has created and blended his drinks in order to take your senses to an entirely new and soothing flavour destination.
Filters
Sold out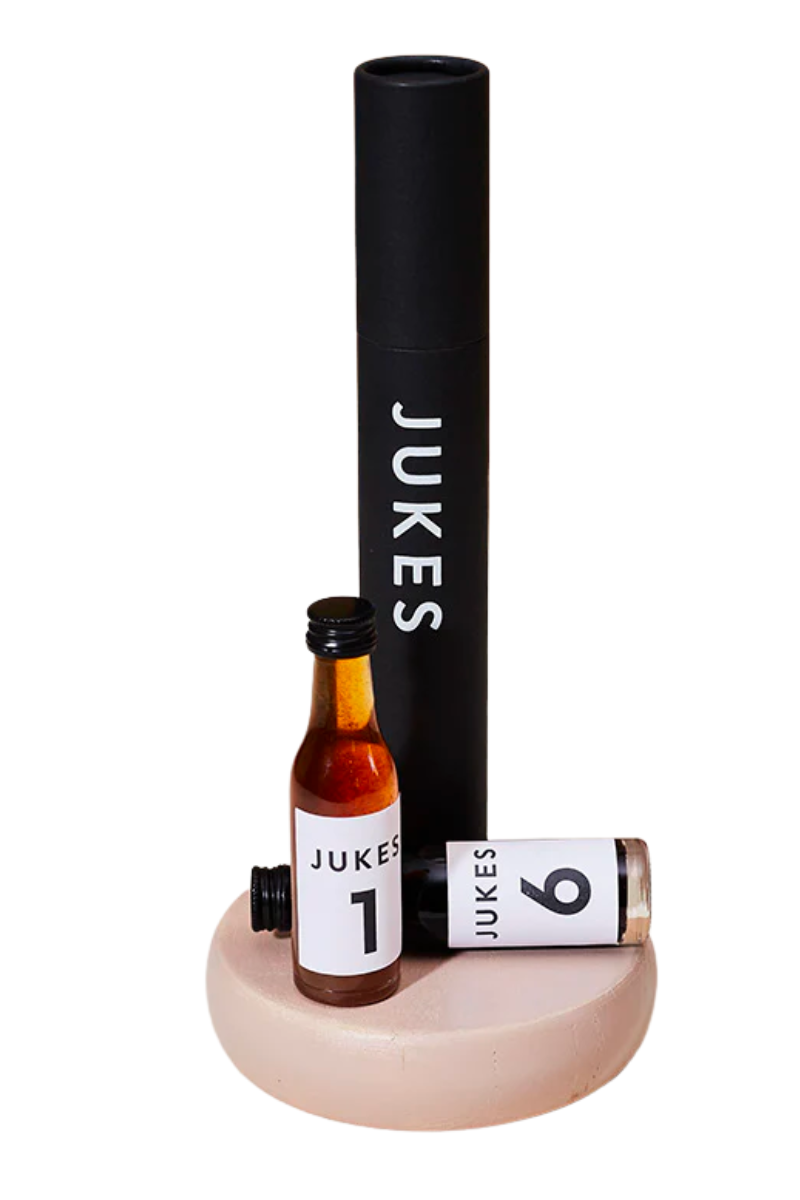 Same Day Delivery
Free 1-hour delivery on orders $250+
Next Day Delivery
Place order by 3pm for next day delivery. Complimentary for orders $99+
In-Store Pick Up
Pick up from our Bukit Timah store
Drink-In
Have a cold one (or three) with us in-store!
Earn Points
For every dollar spent in-store and online, earn points and redeem for perks like store credits, free pints, free delivery and more.