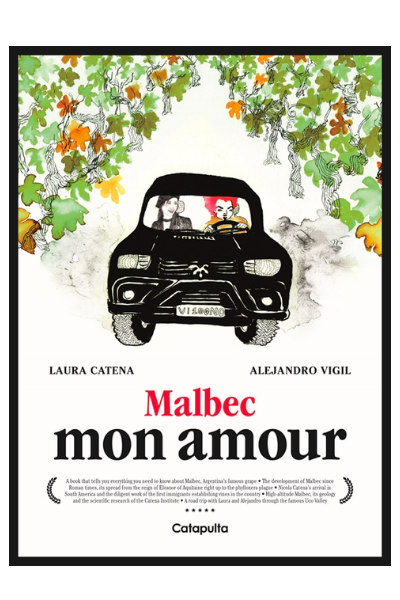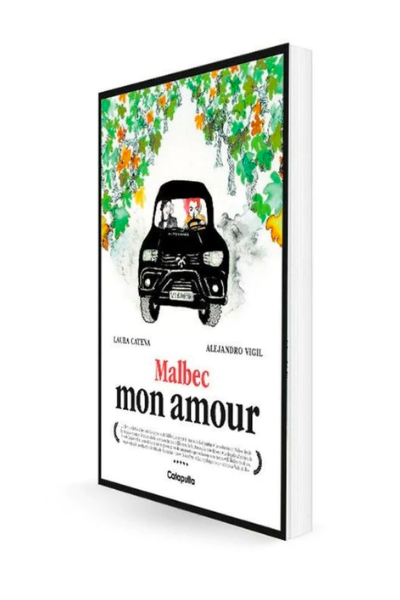 Malbec Mon Amour
Hardcover copy
By Laura Catena, Alejandro Vigil
Laura Catena and the oenologist Alejandro Vigil, two leading figures in the world of wine, present Malbec mon amour.

This book, which combines detailed expert information with beautiful drawings and images and fun anecdotes and facts, takes the reader on a fascinating journey through the history and development of Malbec as well as the different terroirs of Mendoza where the grape has thrived so well. In Malbec mon amour they tell us how and why Malbec became Argentina's iconic grape variety, establishing itself as the quintessential Argentine variety in elite wine circles.

Learn all you need to know about Malbec, from its development since Roman times, and its spread from the reign of Eleanor of Aquitaine right up to the phylloxera plague. See how the wine grape changed with Nicola Catena's arrival in South America and the diligent work of the first immigrants establishing vines in the country. Take a road trip with Laura and Alejandro through the famous Uco Valley, featuring the history of high-altitude Malbec, its geology and the scientific research of the Catena Institute.
Apart from liberating Argentina from Spanish rule, General José de San Martín was known as a wine lover. According to one of his soldier's memoirs, San Martín held a blind tasting for a group of officers one night, where he dressed a Mendoza wine in a Spanish-labeled bottle and a Spanish wine in a Mendoza-labeled bottle. San Martín laughed as the officers praised the disguised Mendoza wine. (OK, so maybe he wasn't the kindest host.)
San Martín is one of the many historical figures whose wine stories get told in Malbec Mon Amour, a new book from Bodega Catena Zapata managing director Laura Catena and head winemaker Alejandro Vigil.
Malbec Mon Amour is the result of 15 years of discussions about Malbec between Catena and Vigil, some of which are included in the book and copied from email and text exchanges. Catena says she was inspired to include this back-and-forth conversation by the 1991 novel Griffin and Sabine: An Extraordinary Correspondence.
"I feel like most wine books don't capture the fun of the world of wine," Catena said. "The key for us was, 'How do you transmit to people how much fun we have living in this world of wine?'"
Malbec Mon Amour's inclusion of Catena's family history also helps readers understand how the 120-year-old family business became the success it is today, focusing on key figures such as Nicolas Catena, who planted Catena Zapata's Adrianna Vineyard in 1992.
Vigil, who spends most of his time making wine and running a growing restaurant business, says he had a lot of fun putting pen to paper these past three years. "What I like about writing is that you have to think about how the other person will interpret it," Vigil said. "You are not writing for you but for people that are wanting to learn about Malbec, and that situation of putting yourself in others' shoes is the most difficult. But I loved it."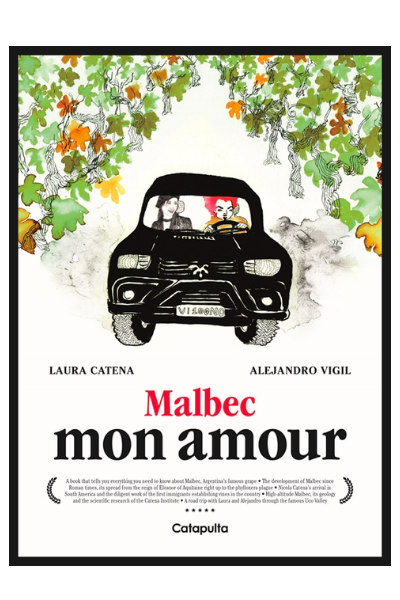 How about a little bubbly?
View all