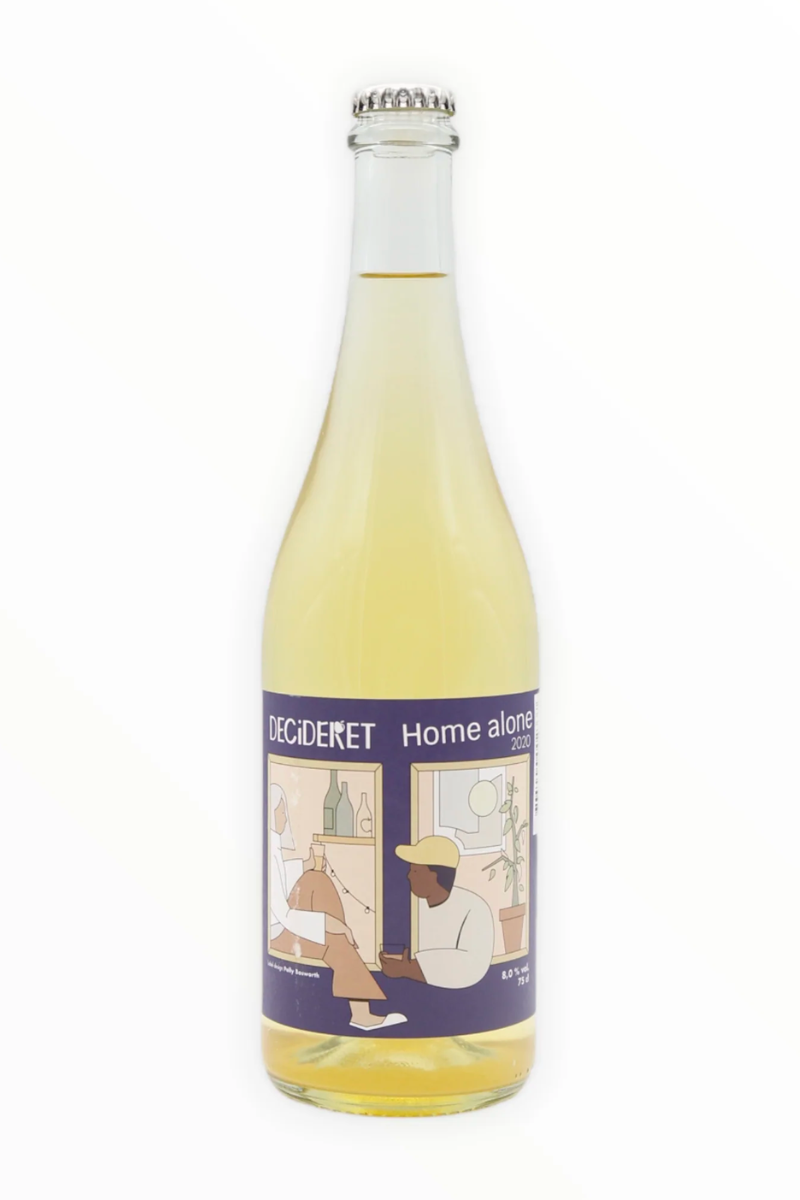 Decideret Home Alone 2021
Origin: Copenhagen, Denmark
Style: Fruit Pet-Nat from Apples

Home alone is full of energy with a razor-sharp acidity and an aromatic sweetness to it. Dry as a bone, fizzy and vigorously fruity.
Just like getting through to your doctor on the telephone this cuvée from 100 % Holsteiner Cox will at first glance appear straightforward - but engage with it and it will turn out to be a deeply complex affair.
In the bottle is a single-varietal sparkling wine made naturally from Holsteiner Cox apples from the organic Allesø orchard on Fyn. 1/3 of the Cox were fermented in old bourbon casks and 2/3 in neutral tanks.
Open up your windows! Holsteiner Cox is Home alone!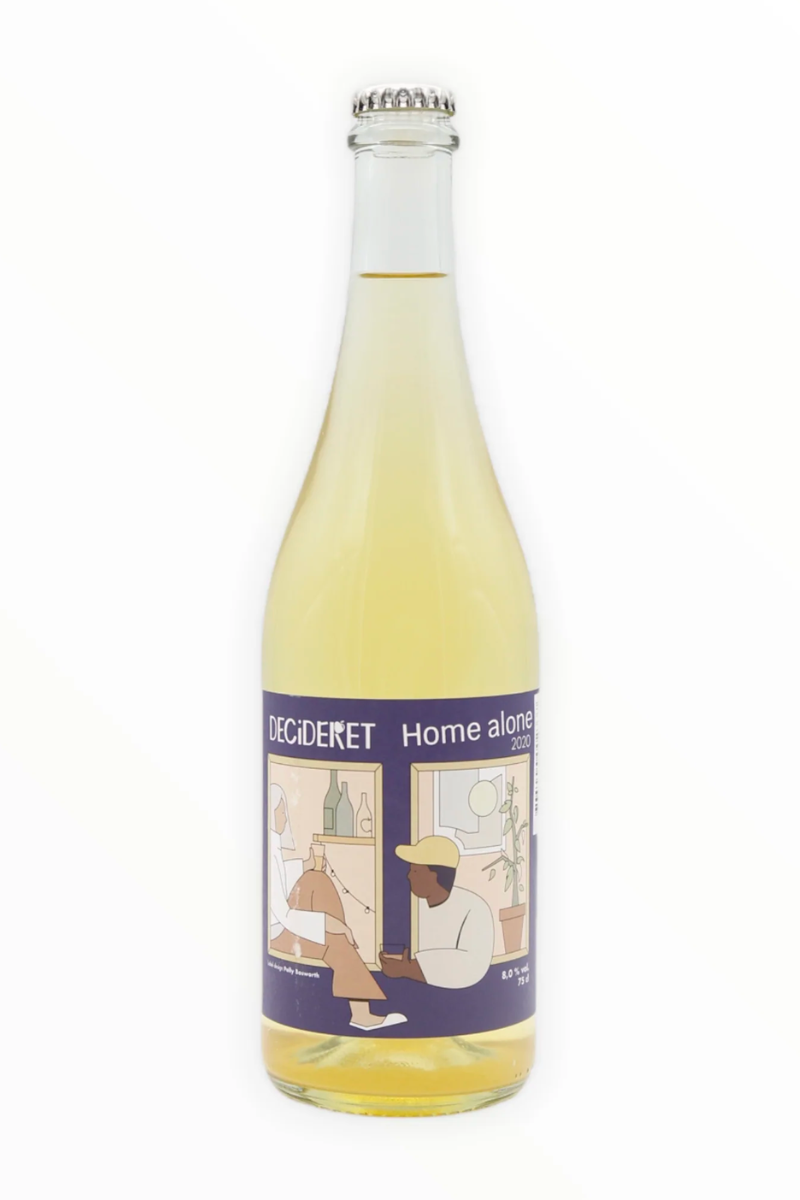 How about a little bubbly?
View all