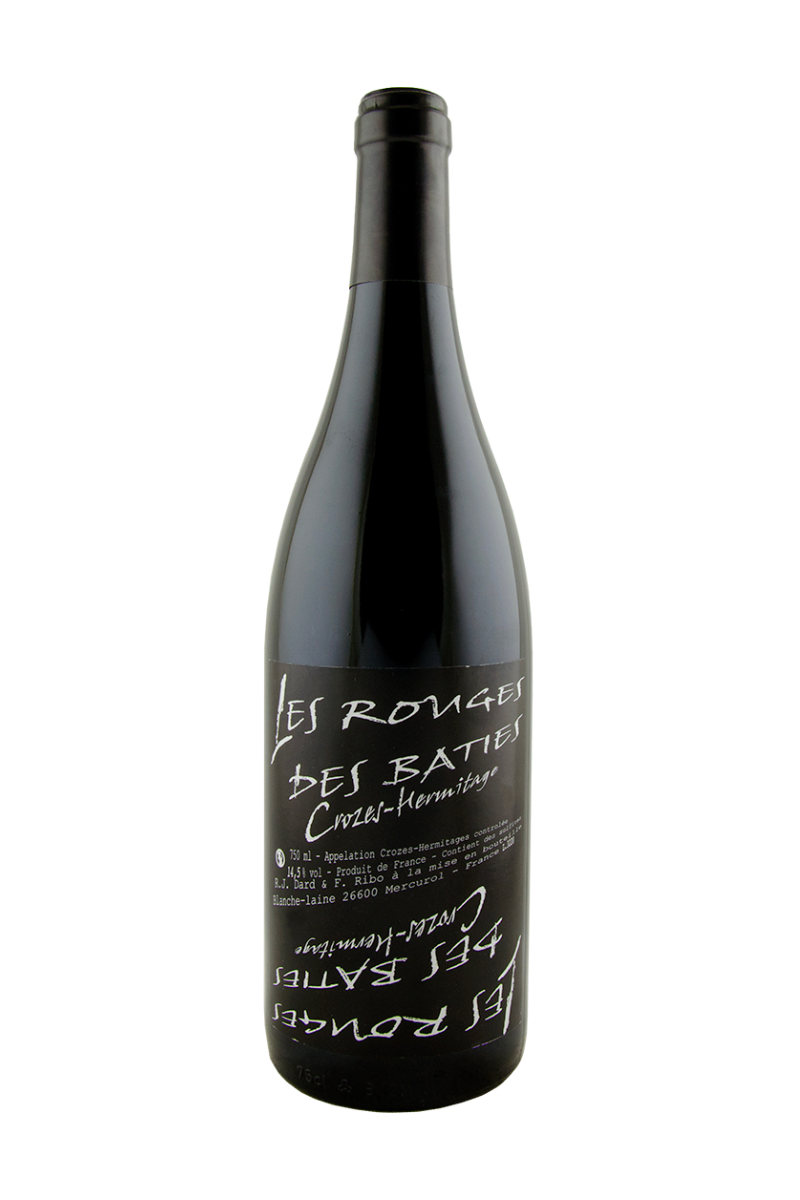 Dard & Ribo Crozes-Hermitage Les Baties 2019
Origin: Rhone, France
Grapes: Syrah
The Les Baties vineyard is home to old vines Syrah on a South East facing slope comprised of red clay and rolled stone soils. This elegant Syrah shows purity of fruit that has great potential for long aging. René-Jean Dard and François Ribo started their estate in 1984 in a back street of Tain-l'Hermitage. There was about 1 hectare from Dard's family, all the rest was rented or slowly acquired over the years.

The intrepid: René-Jean Dard and "quiet strength": François Ribo has been producing for 30 years now, the most traditionally in the world: they are among the precursors, the initiators of the "Natural Wines" approach, on preferred terroirs that Japanese and Americans envy, they will not give in, far too rooted and rebellious.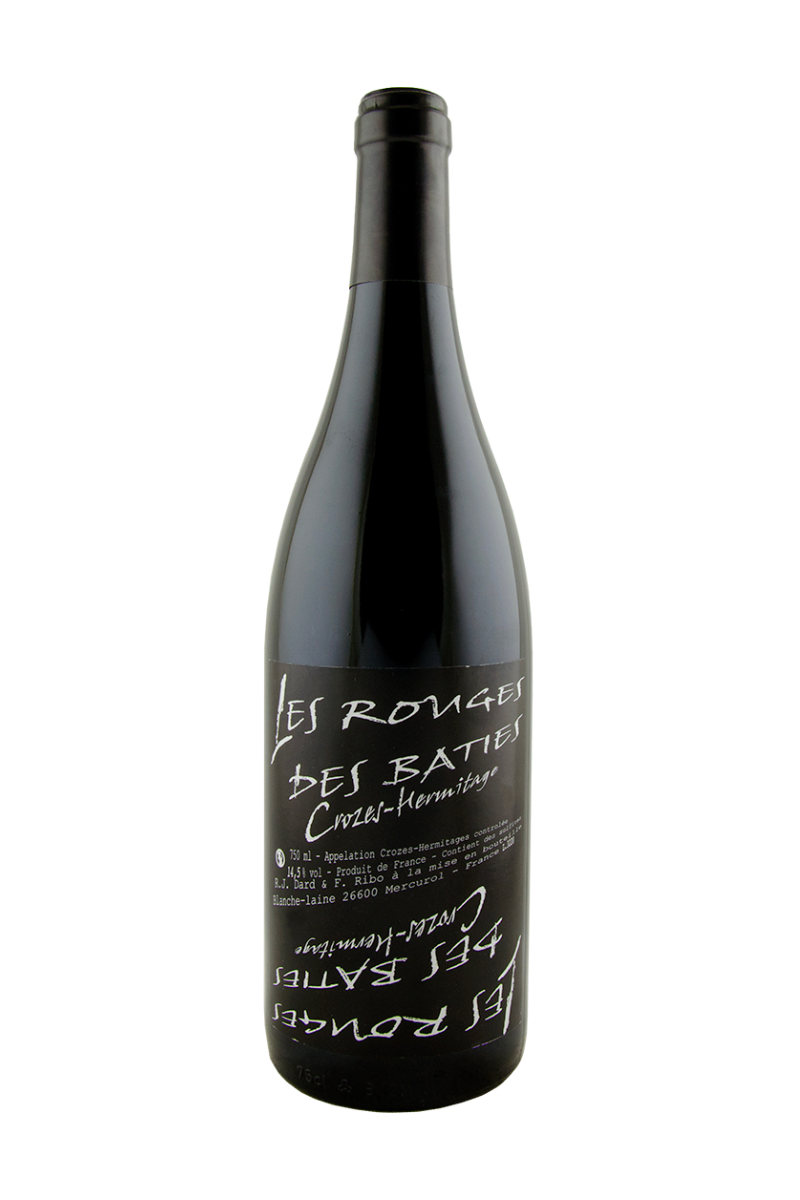 How about a little bubbly?
View all