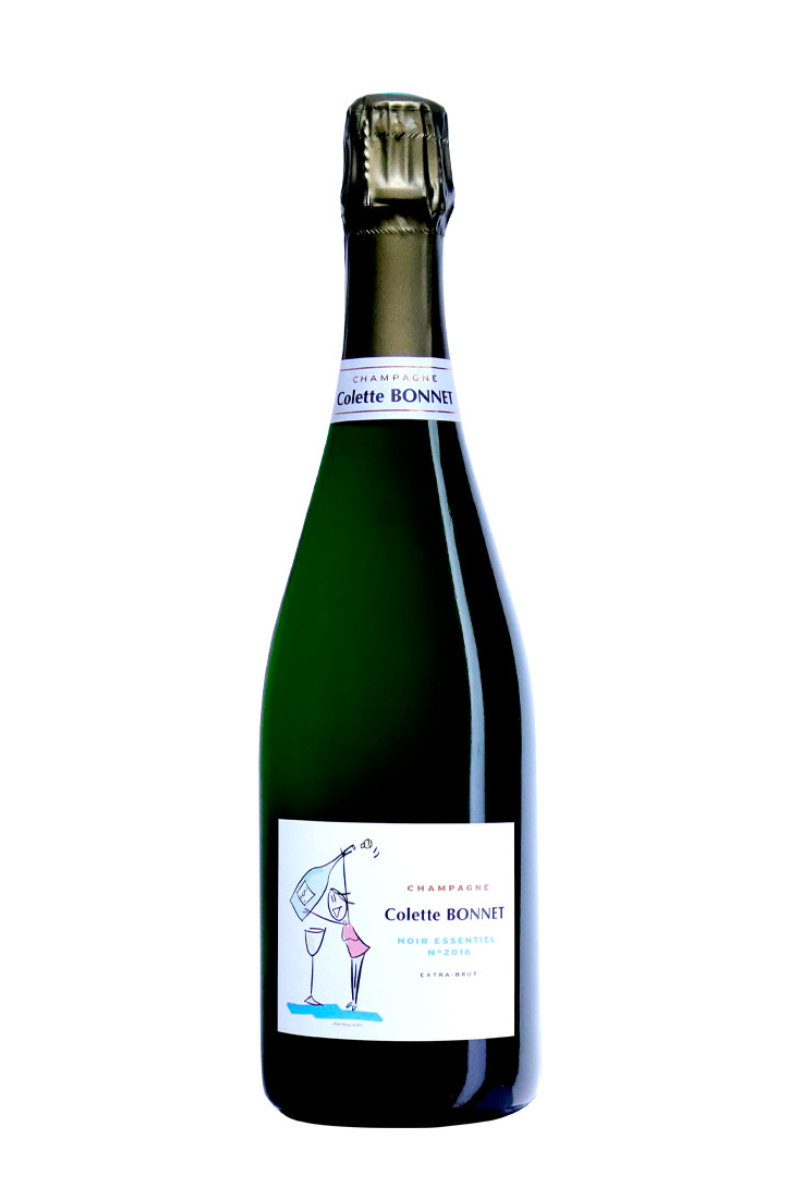 Colette Bonnet Champagne Noir Essentiel 2016
Origin: Champagne, France
Grapes: 94 % Pinot noir 6% Chardonnay - 2016 grape harvest 
Terroir: Côte des Bar, Kimméridgien, soil : limestone clay 

The Pinot Noir develops the structure of the Champagne, and it stands out for its power, roundness, and complexity with peppery and fruity notes. Pair with Cod fillet, terrine richelieu, foie gras, veal, lamb, sweetbread, cheeses (Epoisse, Picodon, Chaource cream), peach salade.

Vigneron Colette Bonnet is no stranger to growing grapes and making Champagne. She is simply continuing the family tradition. Initially she sold her grapes to other Champagne houses, however she has since transitioned smoothly to releasing her own 'Grower' Champagnes. Her organic vineyards in the Cote des Bar, around the commune of Noé-les-Mallets, started their official transition to Organic Certification in 2006. Her first certified organic wine was released in 2011.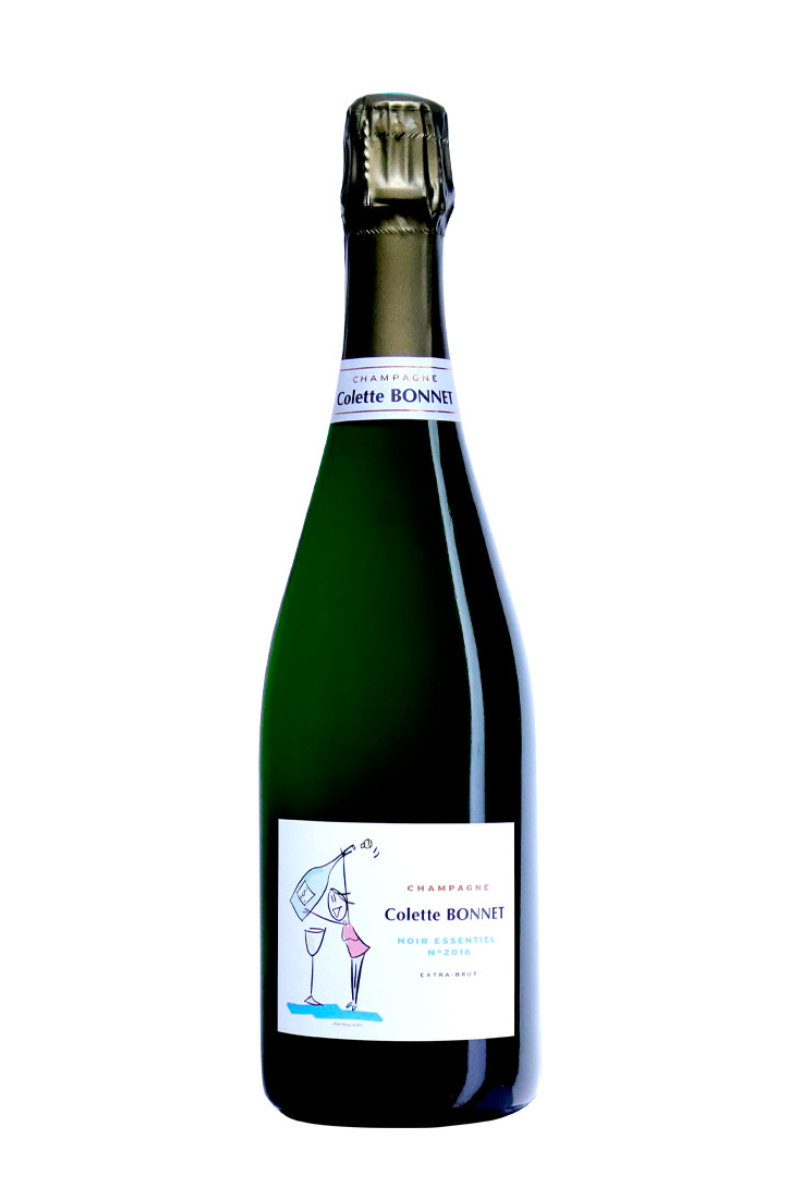 How about a little bubbly?
View all