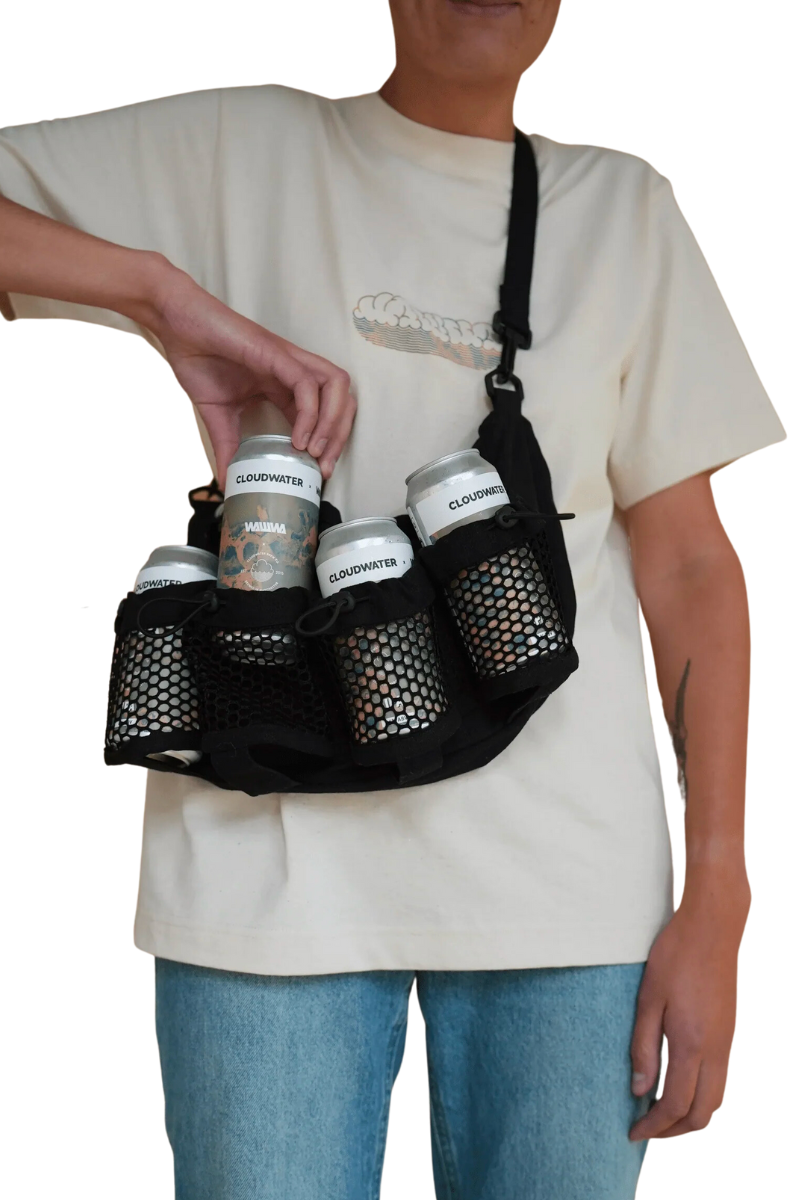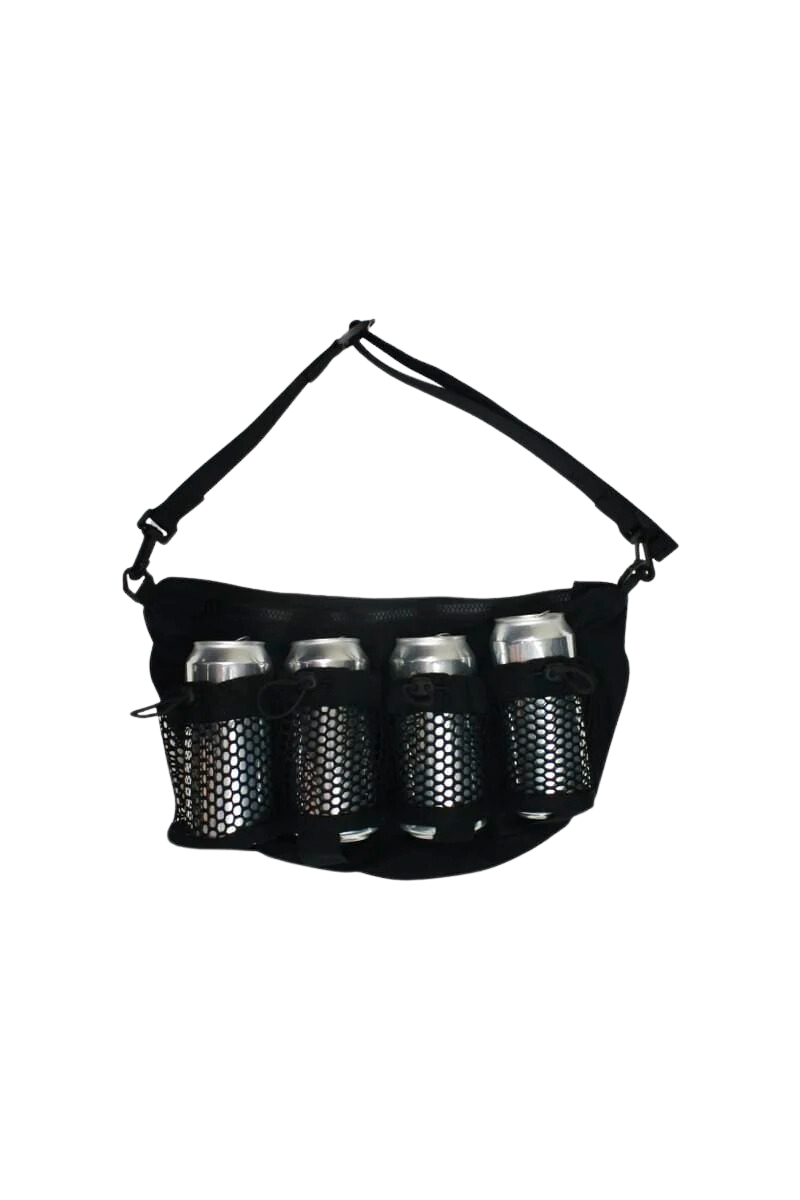 Cloudwater x WAWWA Cross Body Beer Holder Pack
Cloudwater x WAWWA Cross Body Beer Holder Pack includes 
- 4 x 440ml One Mile Radius IPA Cans
- 1 x Cross Body Beer Holder


About
We are proud to present the standout piece of our collection, the bag specifically designed to store four tinnies. It was a true labour of love this bag and we really enjoyed looking into the complexities of design to find a perfect beer-carrying solution. The proud parent of the 4 Beer Tote Bag, this is a more technically advanced version featuring four net pockets, each tailored to hold an ice-cold WAWWA x Cloudwater One Mile Radius IPA. These pockets are securely fastened with drawcord closures, ensuring the cans remain safely in place.
What sets this bag apart is its versatility. While it excels at carrying beers, it also functions as a stylish crossbody bag, offering ample space for your everyday items. You'll even find that you can fit additional beers inside the bag itself. Crafted from 100% organic cotton at our Manchester-based factory, this bag combines sustainability with practicality.

Background
Manchester-based Cloudwater Brewery and WAWWA Clothing are located just within 1 mile radius from each other. These legends have come together to make magic. In this limited Summer collaboration release, they have produced 1 exciting IPA and a collection of merchandise. 

WAWWA Clothing offers some of the best sustainable clothing items, which are durable, stylish and planet friendly. Featured on sites like Hypebeast and sold on Endclothing, WAWWA's latest collab is available in Singapore only at Temple Cellars. 

Details
100% Organic Cotton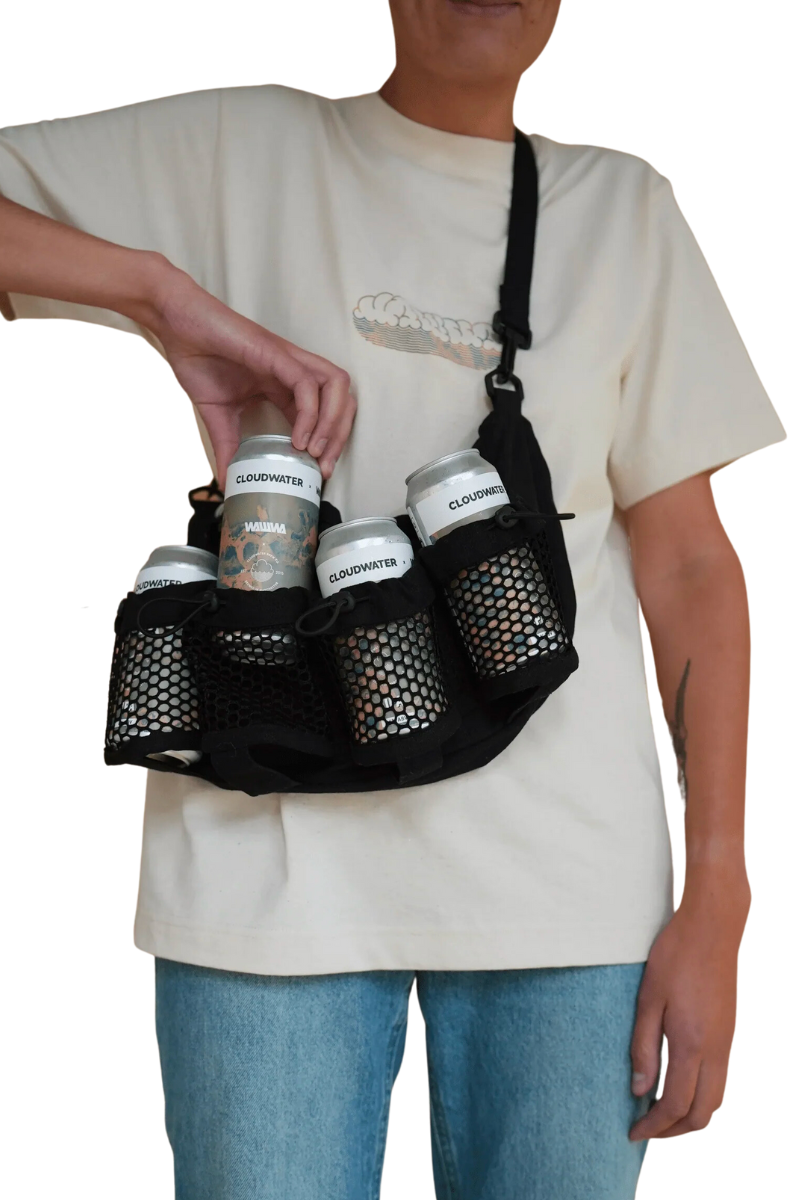 How about a little bubbly?
View all