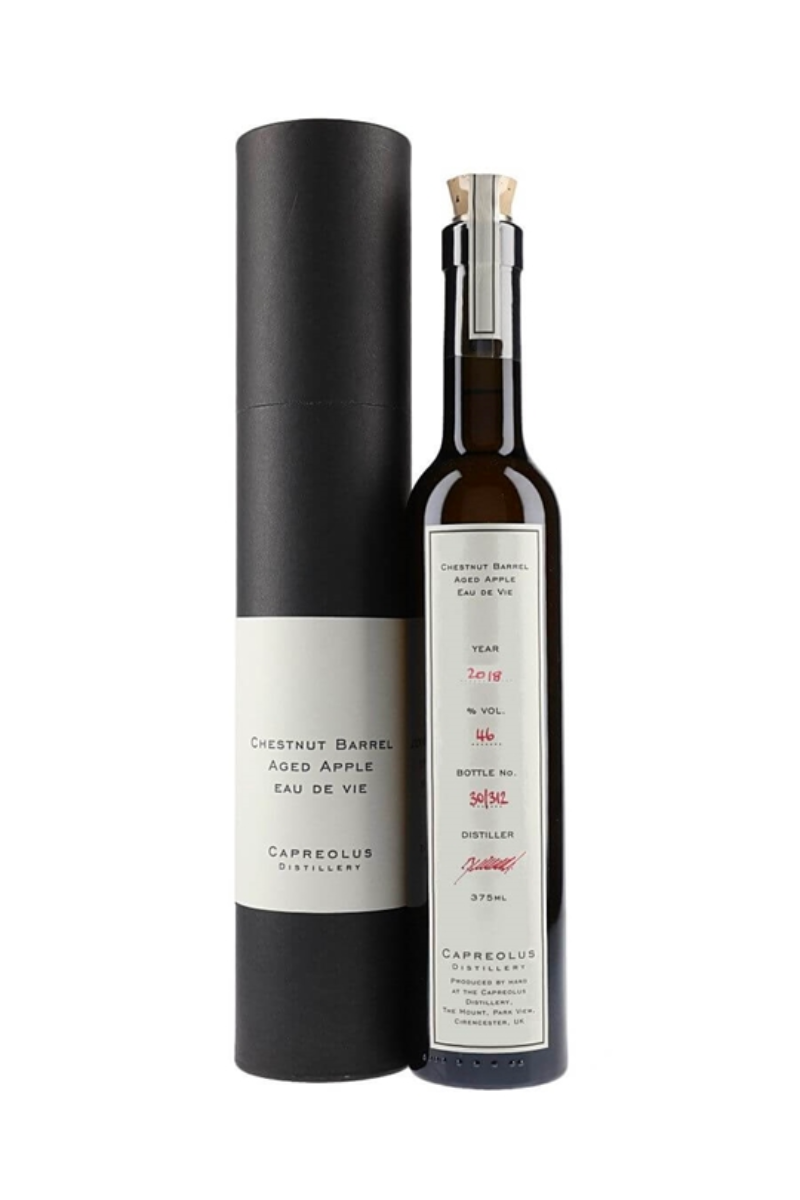 Capreolus Chestnut Barrel Aged Apple Eau de Vie 2018
Origin: UK
ABV: 43%
The apple has a special place in Britain's history. Is there a fruit more popular and ideally suited for our maritime climate? Certainly for distilling we see myriad varieties achieve optimum aroma levels balanced perfectly with sugar and acidity. When we talk of terroir we look to fruits such as these bred to grow in the pastoral landscape that surrounds us.

One such example is the Harry Masters Jersey apple. A traditional cider apple it is classified as a bitter-sweet. This refers firstly to tannins, very full, and secondly acidity, very low. It brings with it an incomparable aroma. Grown in local orchards, hand picked, graded and cleaned, the whole fruits are fermented rather than being pressed for cider. Maturation is in a single chestnut wood barrel.

On the nose we have the perfume of fresh apple with hints of baked apples, sweet vanilla, tobacco and pastry. On the palate the fresh flesh of juice filled apples, sweetness balanced with long tannins and with further hints of tobacco, pastry and smoke. It is rich, powerful and complex.

We met Barney in the Spring of 2022 in the UK and were blown away by what he was doing with his Eaux de Vie and gin, we knew we had to carry it. Luxurious and incredibly complex, showcasing botanicals and flavour without compromise.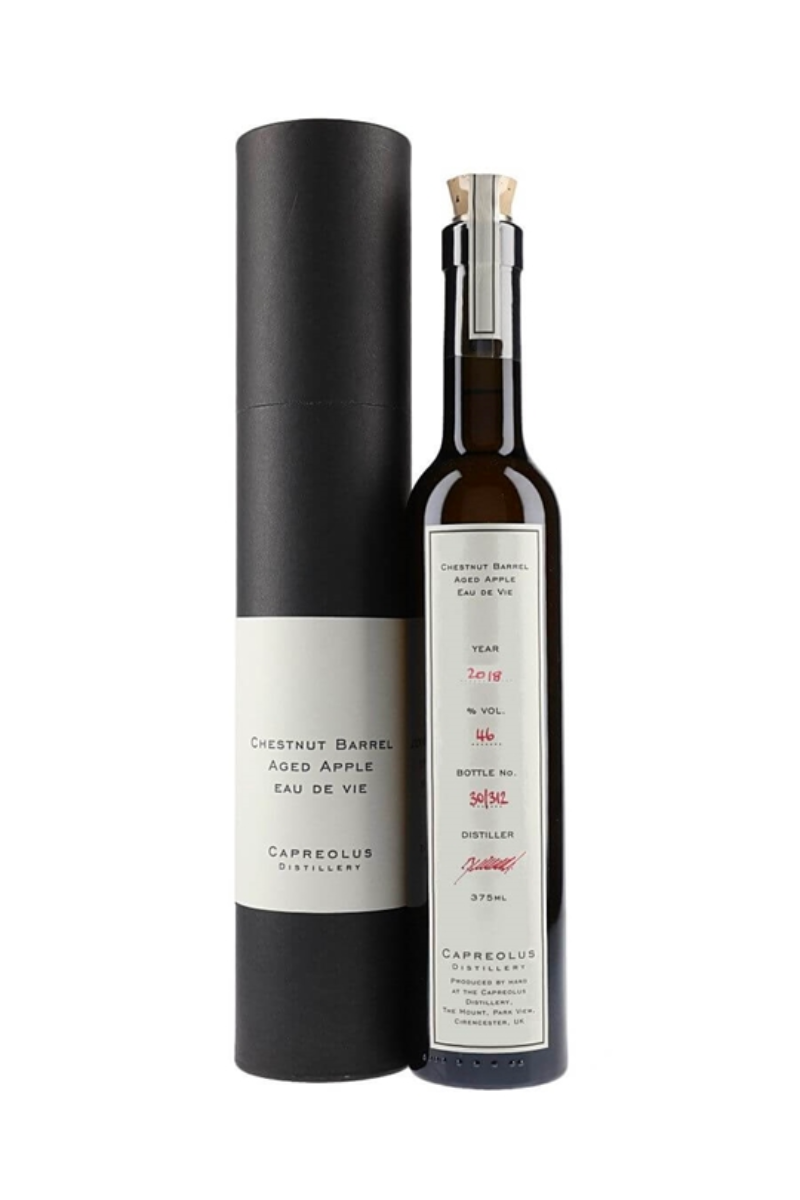 How about a little bubbly?
View all