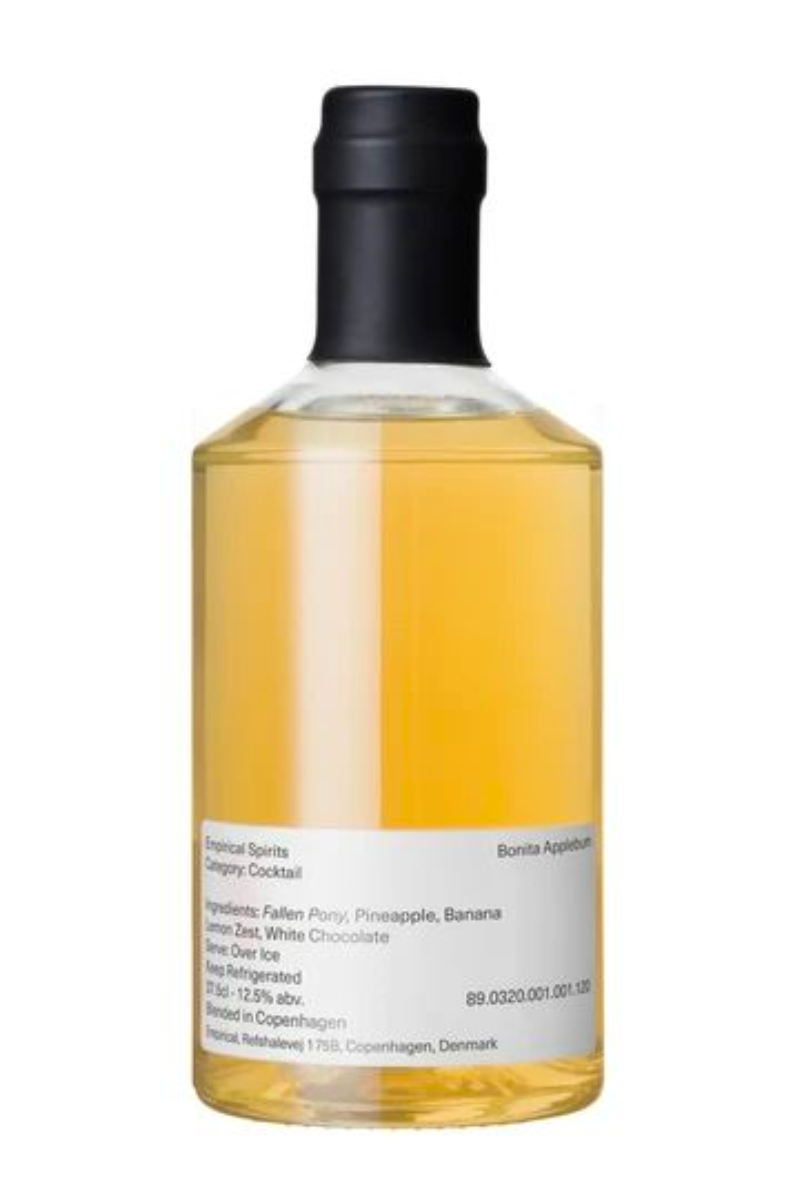 Empirical Bonita Applebum
ORIGIN: Denmark
ABV: 12.5%
VOL: 500ml

Bonita Applebum cocktail is made with the base of Empirical's Fallen Pony, pineapple, banana, lemon zest and white chocolate. Serve over ice.
Empirical Spirits was founded in 2017 by Lars Williams and Mark Emil Hermansen, who bonded while tinkering with ferments and distillations at Noma's Nordic Food Lab in Copenhagen. Empirical Spirits doesn't produce whisky, vodka, gin, rum, tequila or any other recognisable type of spirit. The founders are inventing entirely new things.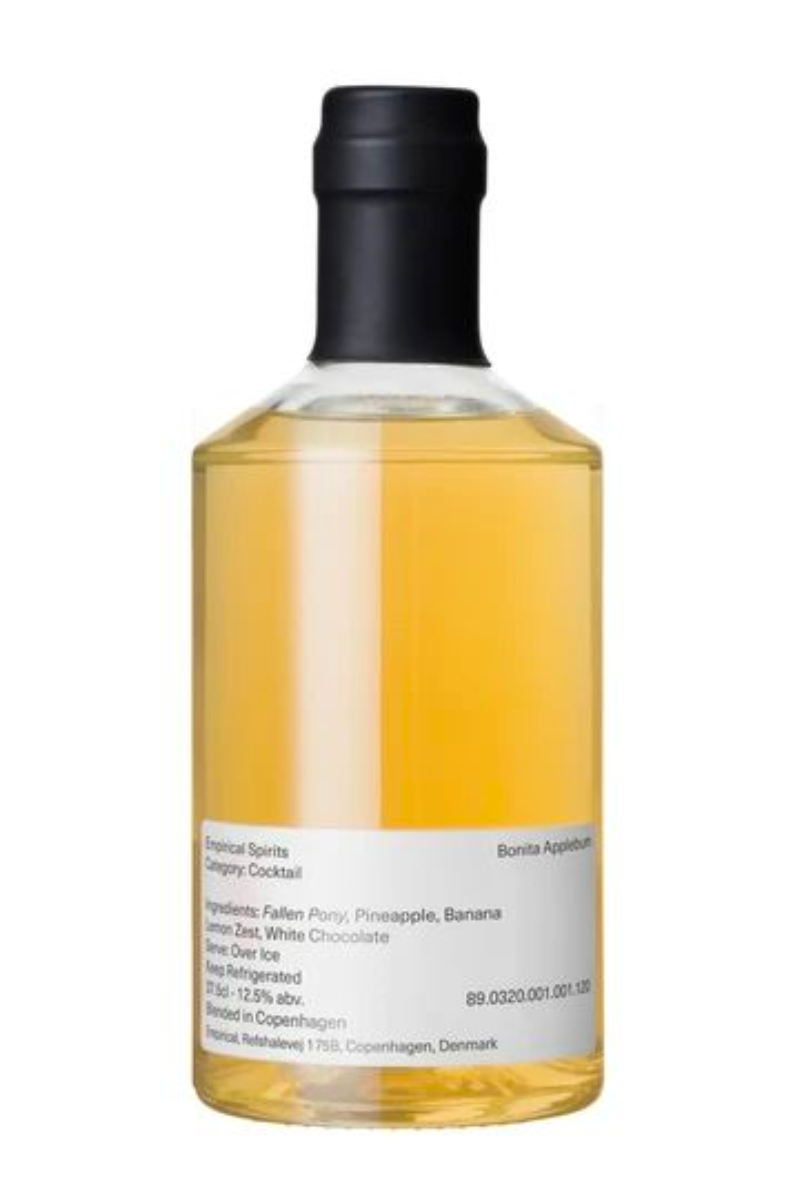 How about a little bubbly?
View all