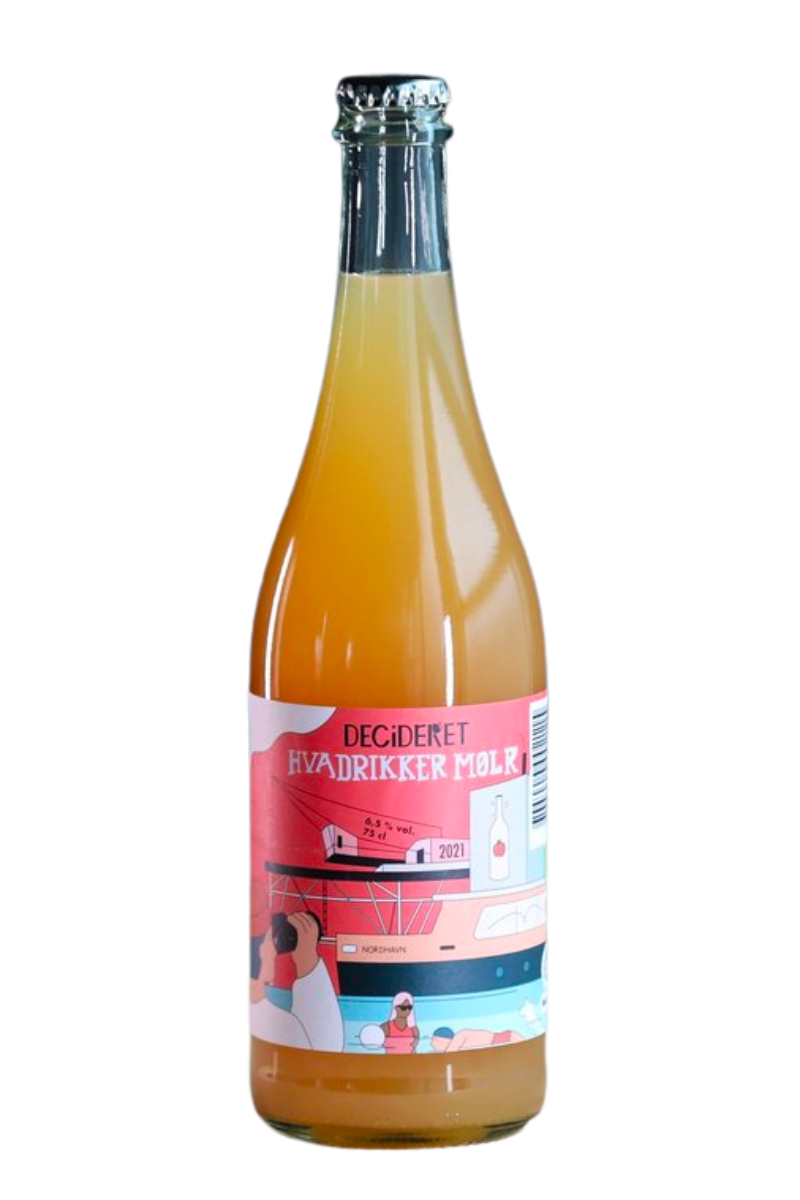 Decideret Hva Drikker Molr 2021
Origin: Copenhagen, Denmark
ABV: 7%
Vol: 750ml
A Decideret take on a Nordic orange wine.

Made from organic Rød Topaz and Aroma apples from the orchards Lystgården and Ådalen on Fyn. Fermented with two weeks of skin contact.

A dry and juicy pét-nat with an intense tangy expression of bergamot and pineapple that finishes with notes of bitter licorice.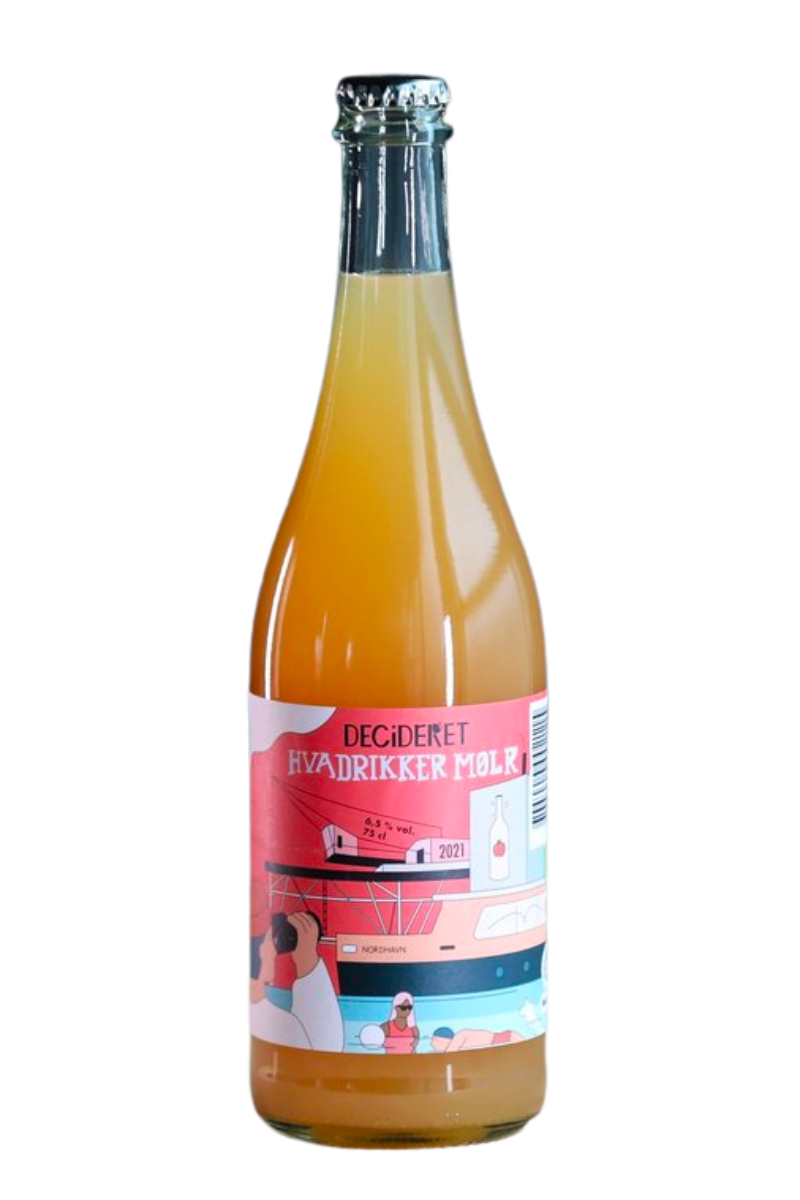 How about a little bubbly?
View all