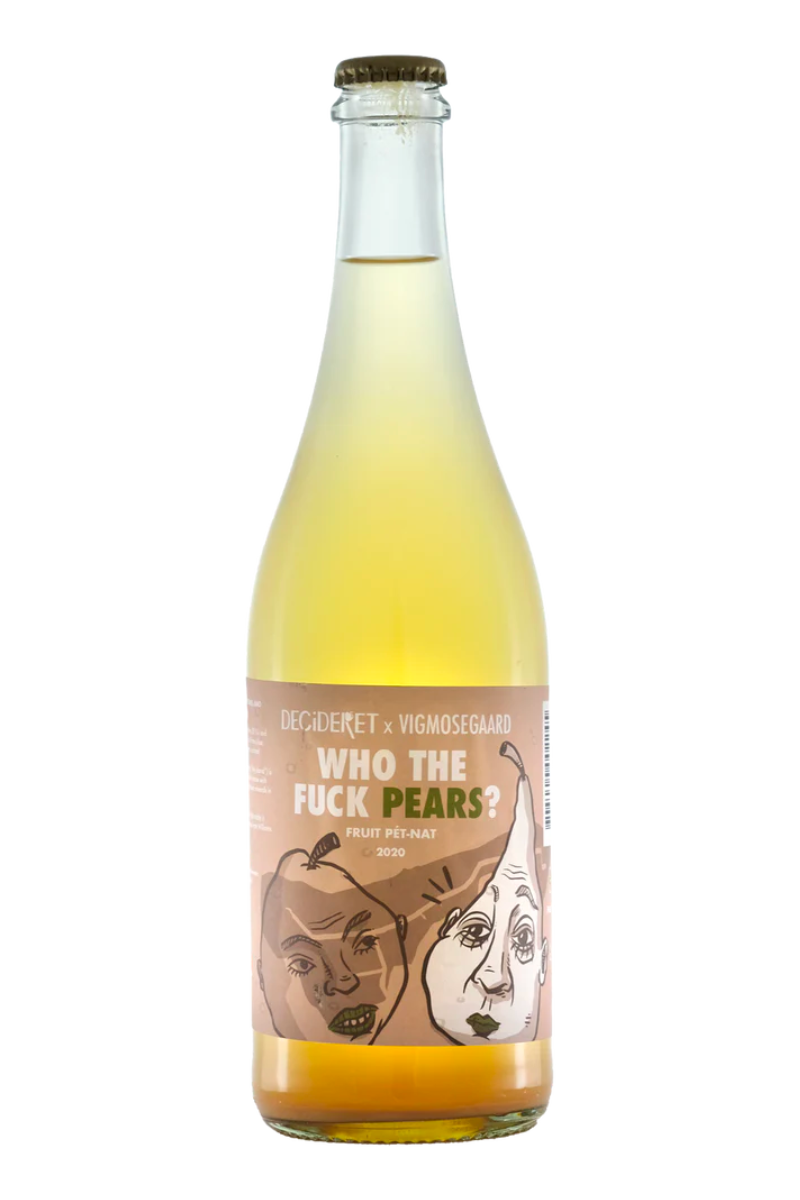 Decideret Who The Fuck Pears 2021
Origin: Copenhagen, Denmark
ABV: 6.5%
Vol: 750ml
Style: Fruit Pet-Nat from Pears and Apples.

The terroir at Lilleø (meaning "tiny island") is ideal for growing fruit. A mild climate with few days of rain, lots of lights and minerals in the ground.


All the fruit is from Lilleø, primarily from Claus Meyer's orchard Vigmosegaard. Williams and Doyenne Pears (67%) with Bramley Apples (33%).

Pear perfume on the nose. Sweetness from Williams and Doyenne is balanced with freshness from Bramley.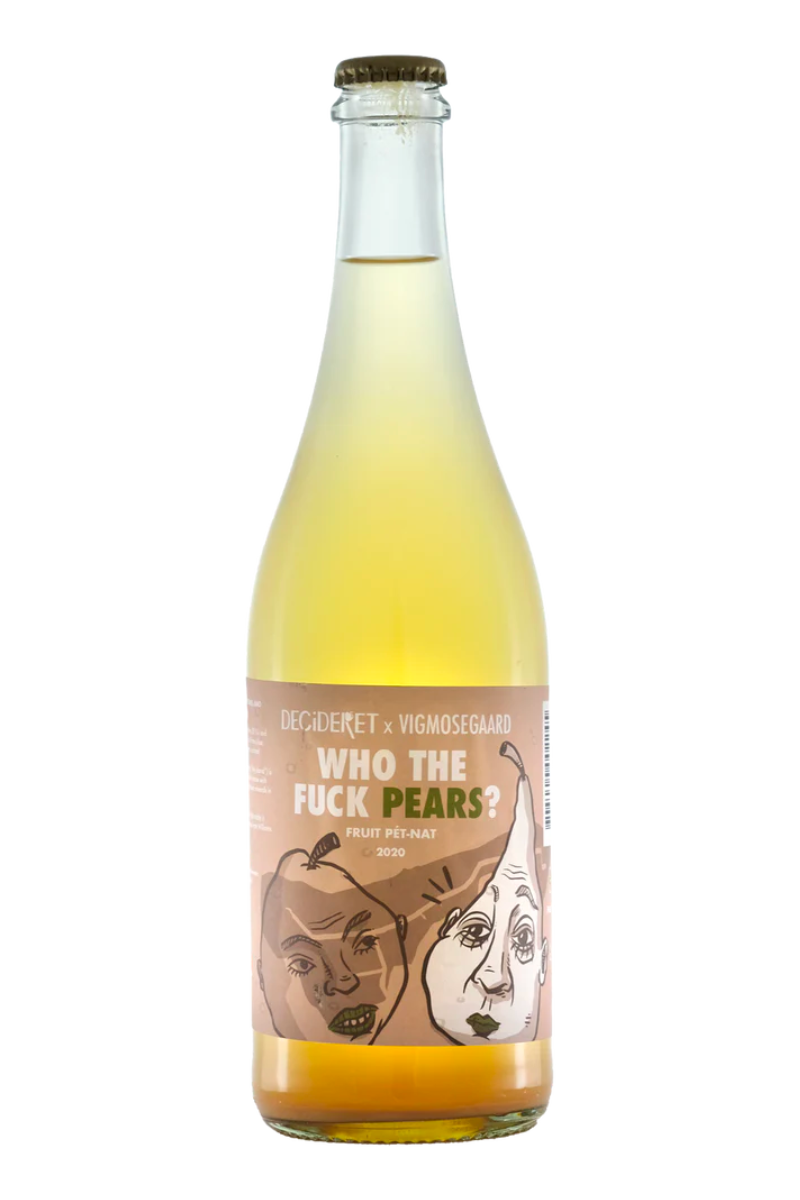 How about a little bubbly?
View all