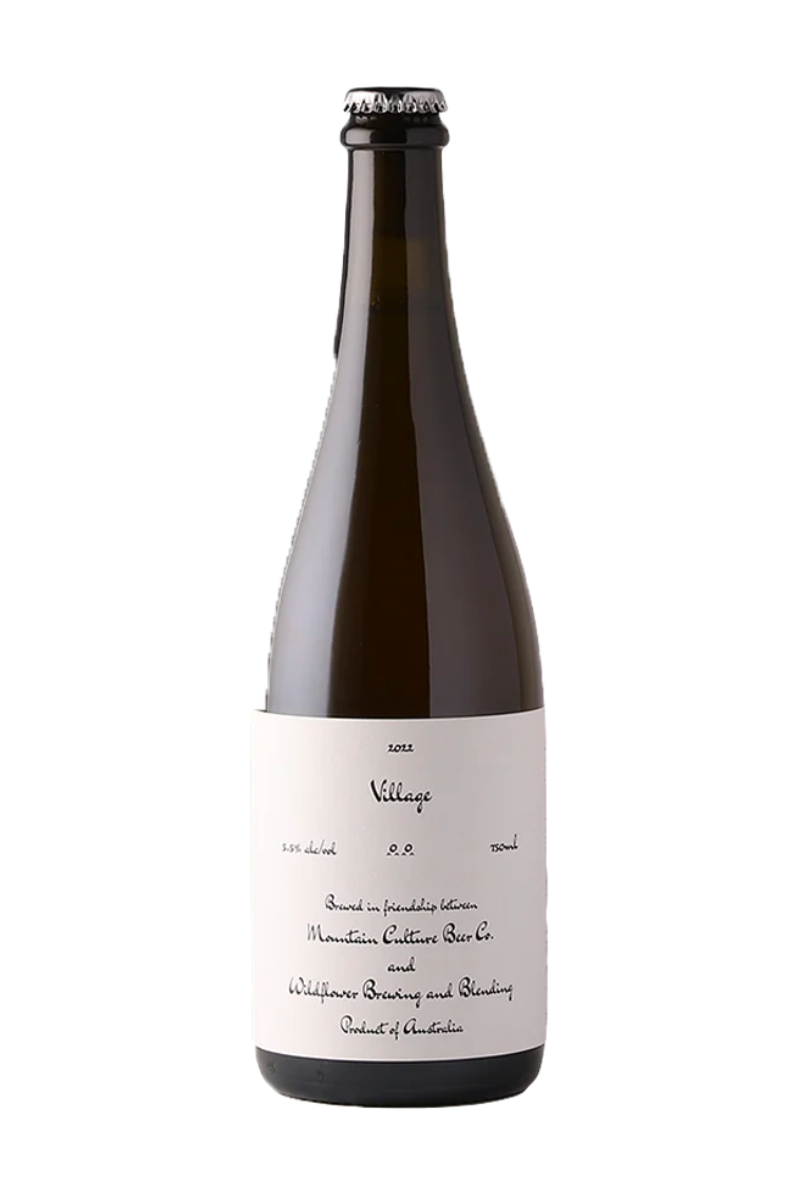 Wildflower x Mountain Culture Village 2022
Origin: New South Wales, Australia
ABV: 5.5%
Vol: 750ml
Style: Wild Ale (Ale fermented and aged in oak without addition of yeast or bacteria. Brewed in friendship between Mountain Culture and Wildflower)

Made with certified organic heritage malted barley, raw wheat and aged hops, all wholly grown in Australia. Brewed in Katoomba using an intensive turbid mash, extended three hour boil and cooled in copper coolship overnight exposed to the environs of the Blue Mountains world heritage site. Fermented and aged in large format oak without addition of yeast or bacteria. This 2022 blend is composed of four, 500 litre puncheons with three of those barrels two years of age and a single barrel one year of age. We expect the beer to age well under cellar conditions for 10 years +.

Unmistakable aromas on the nose. Cheesy aged hop and fresh citrus, ripe stone fruits and almost red fruits twirl in a heady cocktail of aromas. A shell of oak encapsulates the nose, present yet restrained. Structurally an intense palate. There's peach and apricot backed by more tropical notes. Well defined both by bitterness and oak. The palate comes together as the fruit stretches out, softer textures emerge and the bitterness becomes moreish. It's complex, engaging and commands your attention.

Only 300 bottles made.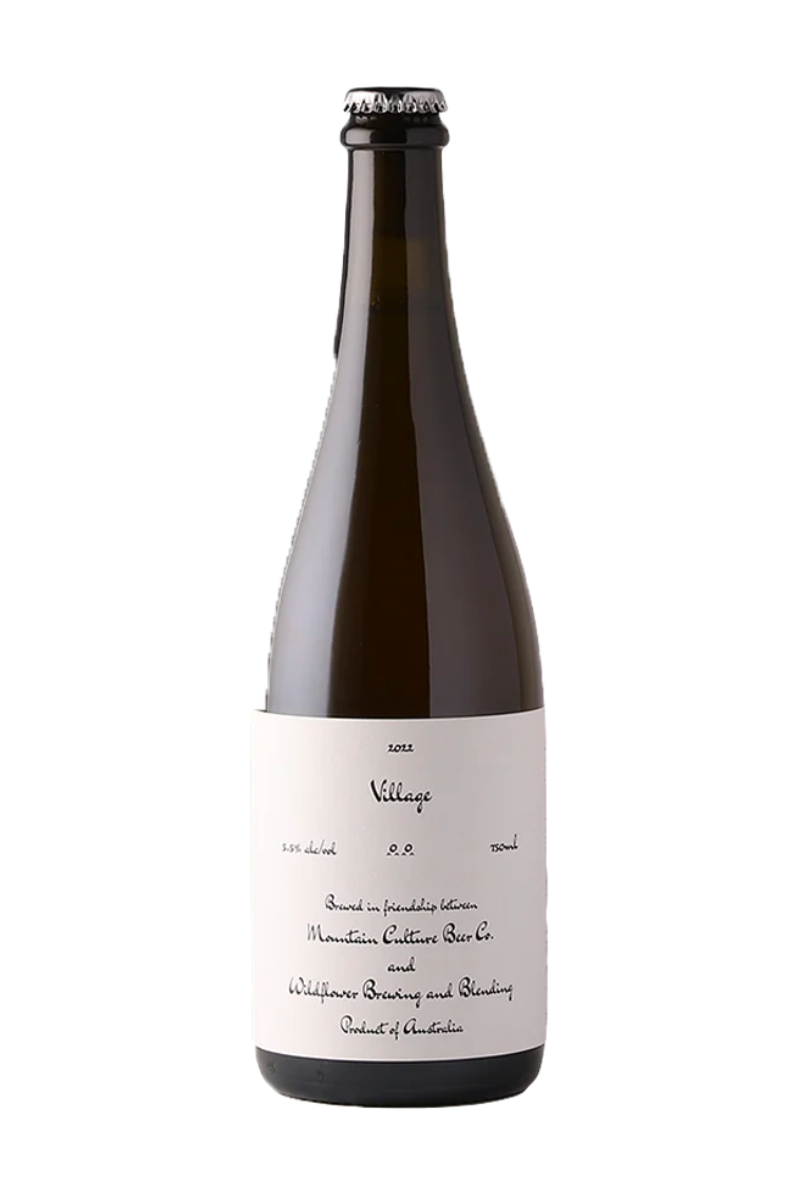 How about a little bubbly?
View all