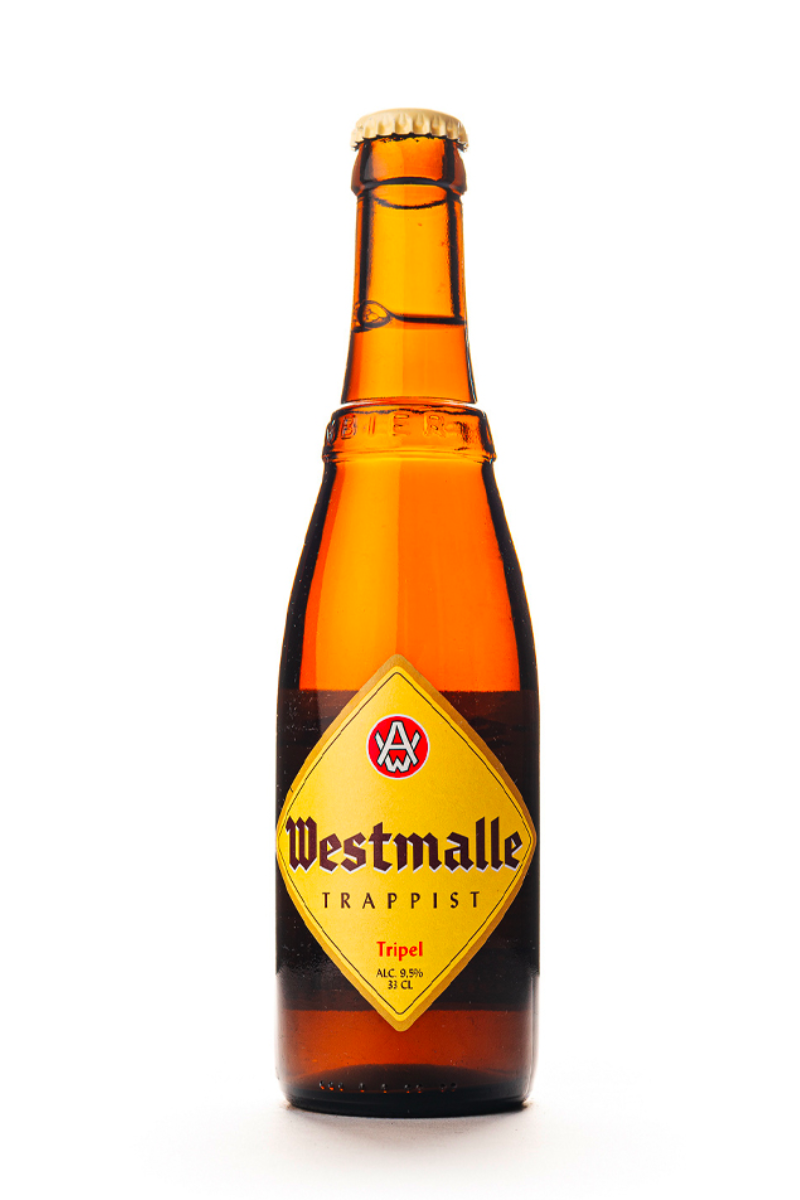 Westmalle Trappist Tripel
Origin: Belgium
ABV: 9.5%
Vol: 330ml
The word 'tripel' makes reference to the fact that ingredients are used in quantities larger than usual. It is a strong, predominantly blond beer with a strong taste of malts and/or hop bitters. You can tell the Westmalle Tripel from the Dubbel by its label, which looks antique and yellowed, and the bottle cap in the same colour stamped with the brewery's initials.
The Tripel has since turned into something of a 'deerne' (or a beloved wench) by its ever-growing horde of fans It was also given the pet-name of 'champagne campinoise' – the champagne of the Kempen. 
This beer was considered to be very strong, especially in comparison with what else was being brewed around that time. The Westmalle Tripel continued to build on its characteristically strong and refined character, by using only natural ingredients in the brewing process – such as real hop flowers from Eastern Europe – and the highest quality barley malt.
Many decades on, this brew is still worthy of one of her other beloved nicknames – 'the mother of all tripels' – with her dominant but refined hop bitterness combined with a fruity sweetness. She could also be considered a mother with many children: the tripel-style is one of the most popular styles with budding hobby brewers, both in Belgium and far beyond its borders.

Brewed by Trappist monks in Belgium.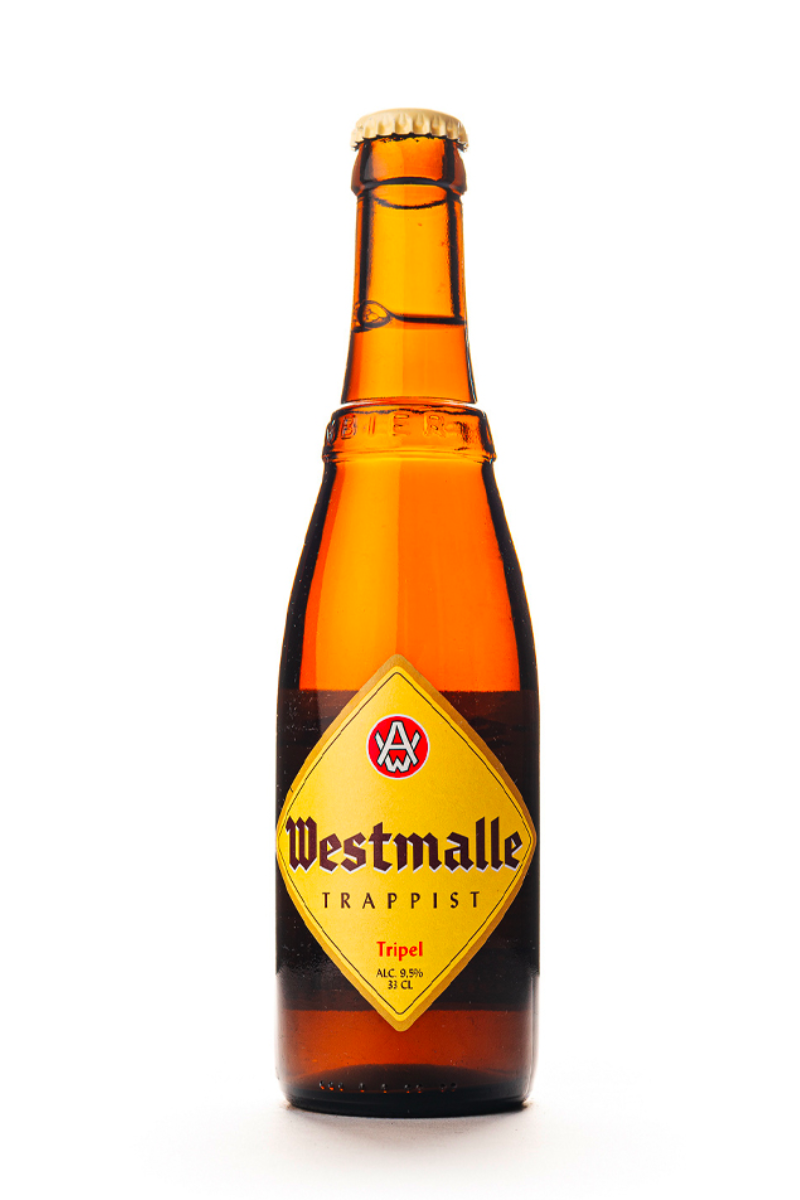 How about a little bubbly?
View all