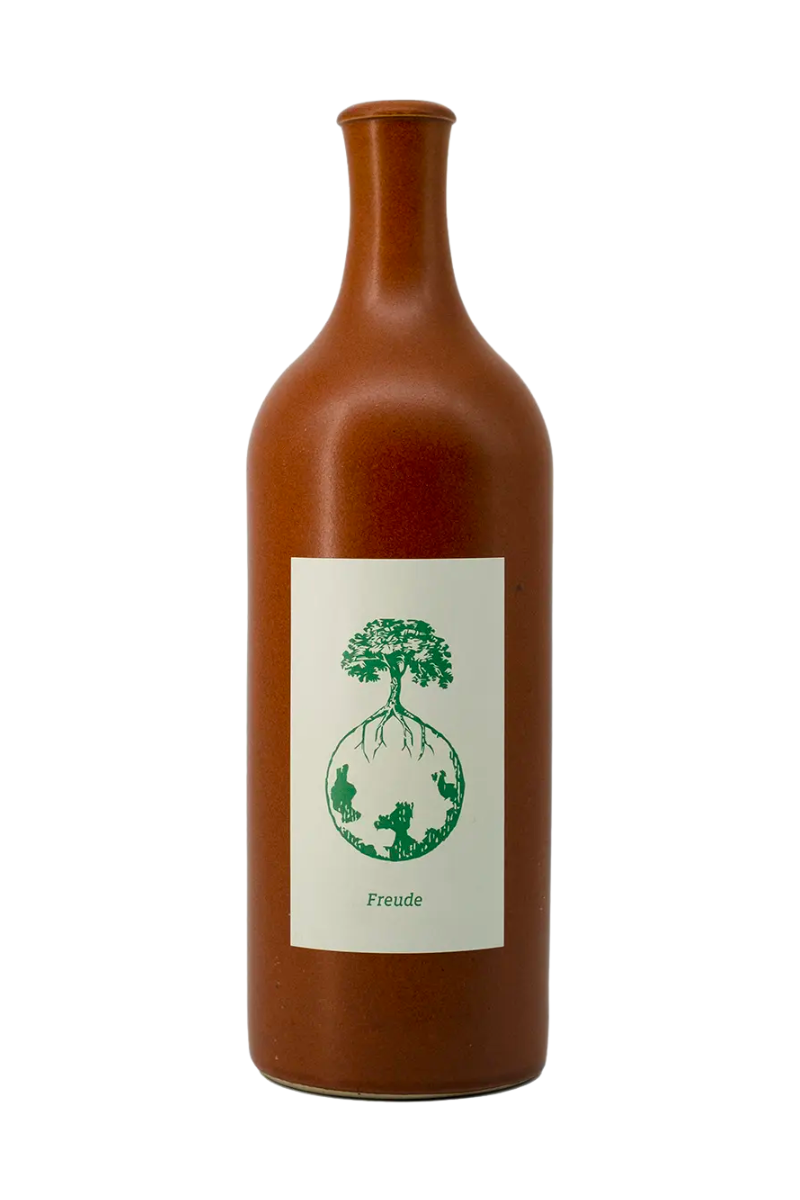 Werlitsch Freude 2020
Origin: Styria, Austria
Grape: Sauvignon Blanc, Chardonnay
Ewald Tscheppe makes some of the most distinctive and expressive white wines in Austria. He biodynamically farms 8 hectares of vines in the southern part of Styria - a region famous for its limestone rich clay soils. The winemaking culture in this mountainous part of Austria can be traced all the way back to Roman times, and the region has some of the oldest Sauvignon Blanc plantings outside of France. Ewald took over the family winery in 2005, and works the 8 hectares of vines biodynamically.
Biodynamic farming on steep hills in Styria gave rise to this wine called Freude (joy). Grapes (70% Sauvignon Blanc/30% Chardonnay) are grown on chalky marl, skin-fermented in tank, then pressed and aged on its fine lees in large oak casks for two years. 
Medium-bodied and dry, with notes of stone fruit, nuts and honey. An exceptional orange wine... Herbal, tannic, structured, elegant, serious.
(There are two skin-contact wines from Werlitsch in clay bottles: Glück & Freude. The main difference between the two besides the grapes, is that Freude is macerated as whole bunches, whilst Glück is destemmed.)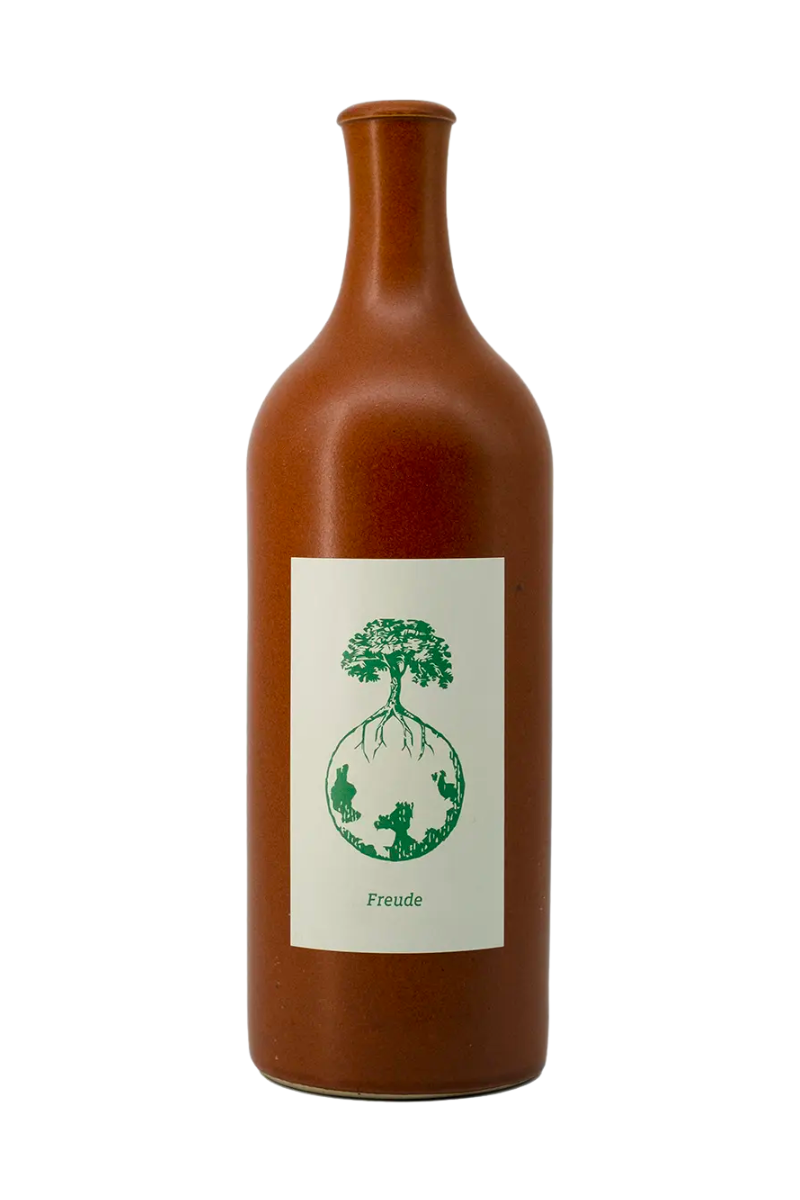 How about a little bubbly?
View all