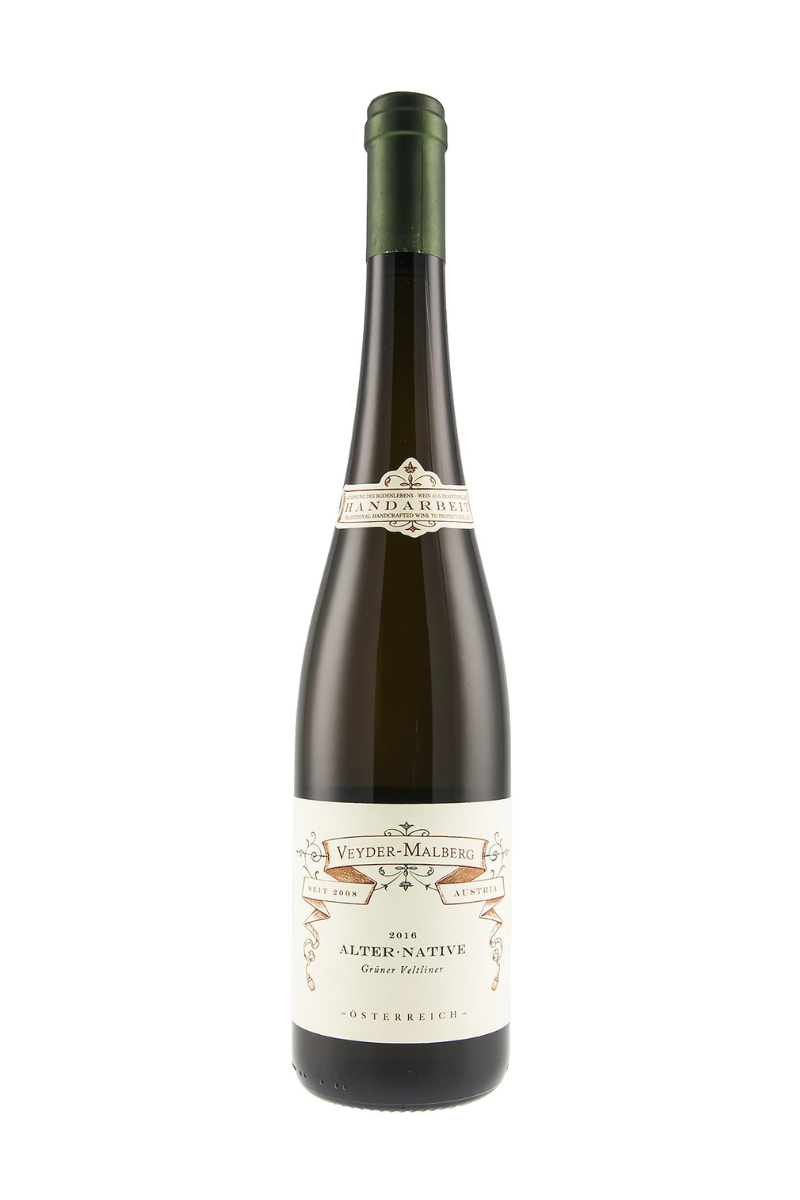 Weingut Veyder-Malberg Alter.Native Gruner Veltliner Skin Ferment 2016
Origin: Wachau, Austria
Grapes: Gruner Veltliner

This wine comes from a skin fermentation, followed by a long aging of nearly 3 years. The Grüner Veltliner grape variety is particularly suitable for fermentation with skins. Large bottle that keeps the tracing character of the estate's wines while opening a window on the baroque world of "tannic" white wines.

Rich, spicy, complex nose of ripe yellow fruits, and an almost savoury spice, an impression of burnished gold. Non-sweet honeyed richness with bottle age. Lots to enjoy here and needs to be given time to unfurl, or perhaps decanted. Enjoy with food!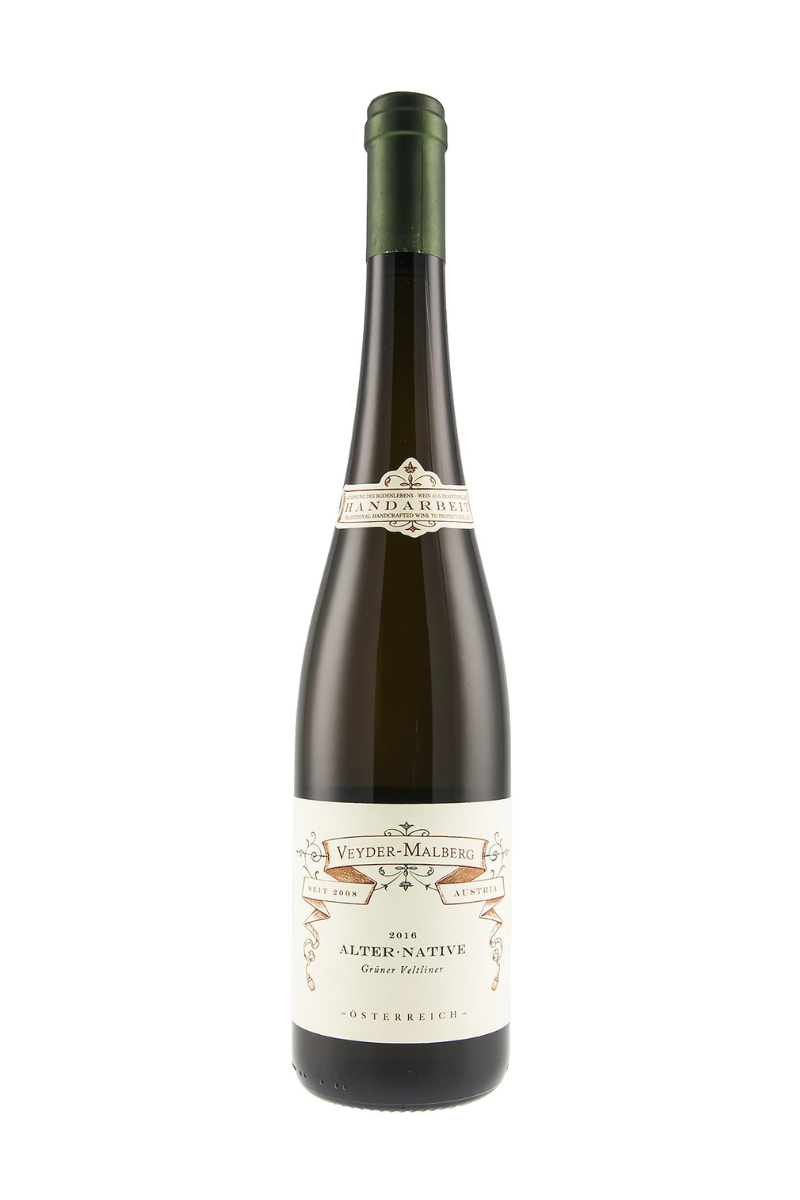 How about a little bubbly?
View all