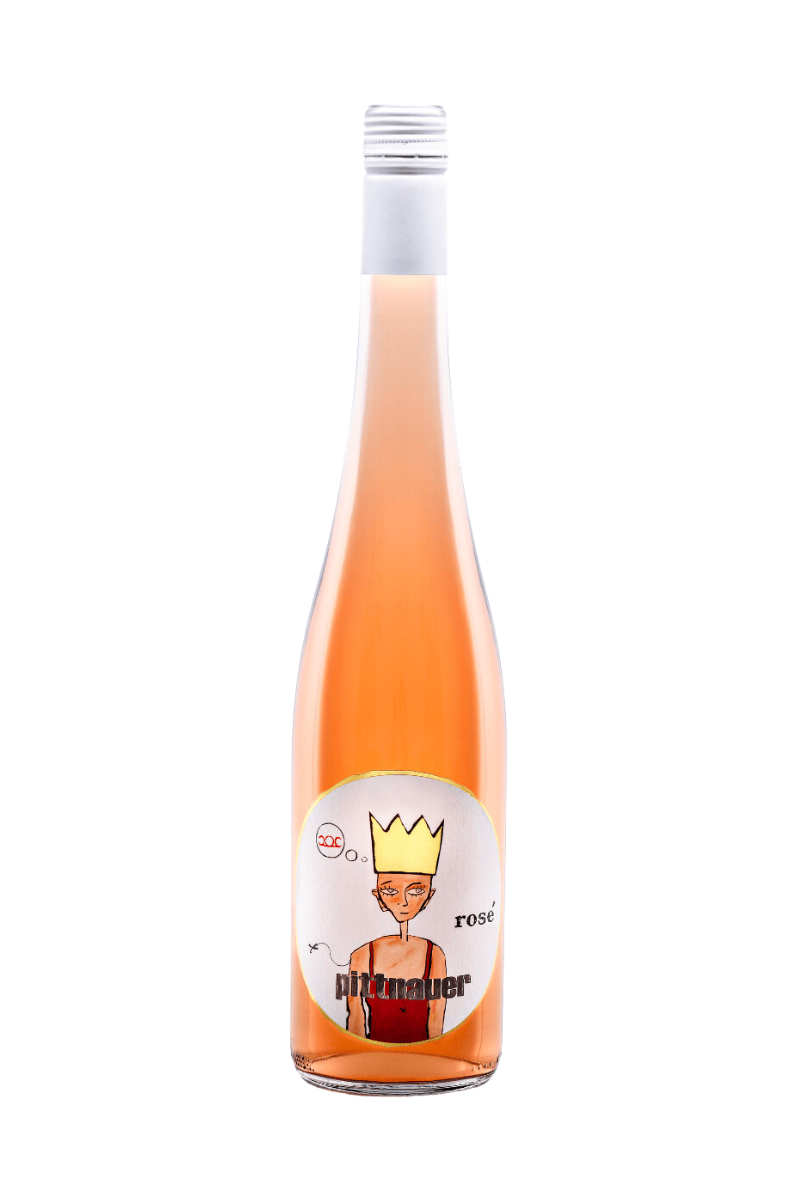 Pittnauer Rose König 2020
Origin: Austria
Grapes: 
Blaufränkisch, Zweigelt, Merlot and Cabernet
The king's crown has slipped! Which is not really surprising. After all, Blaufränkisch, Zweigelt, Merlot and Cabernet have come together to form a deeply democratic pink-red cuvée, based on the motto "Rosé for everyone". The principle of égalité is not followed literally, but the lion's share is granted to the Blaufränkisch and Zweigelt grapes – but no revolution is to be proclaimed either.
Rather, the "König" is about a rosé that can be drunk on any occasion and at any time of the day or night, that is inviting and stimulating, ensures a good mood, combines fluidity with substance and is welcome on the terrace, while picnicking and at business dinners.
o do this, we handpicked organically grown grapes from different vineyards on the right bank of Lake Neusiedl, pressed them after a few hours of maceration, fermented them spontaneously and then matured them in steel tanks for a few months.
The result is a wine that is waiting to be drunk outdoors and with friends. Under the last rays of sunshine of the day, by the lake or in the mountains or – if everything goes well – by the sea. It is light as a feather, smells of strawberries and roses, is crystal clear, slightly spicy, juicy and invigorating and flows fresh, fruity and without dangling over the palate. – Gerhard Pittnauer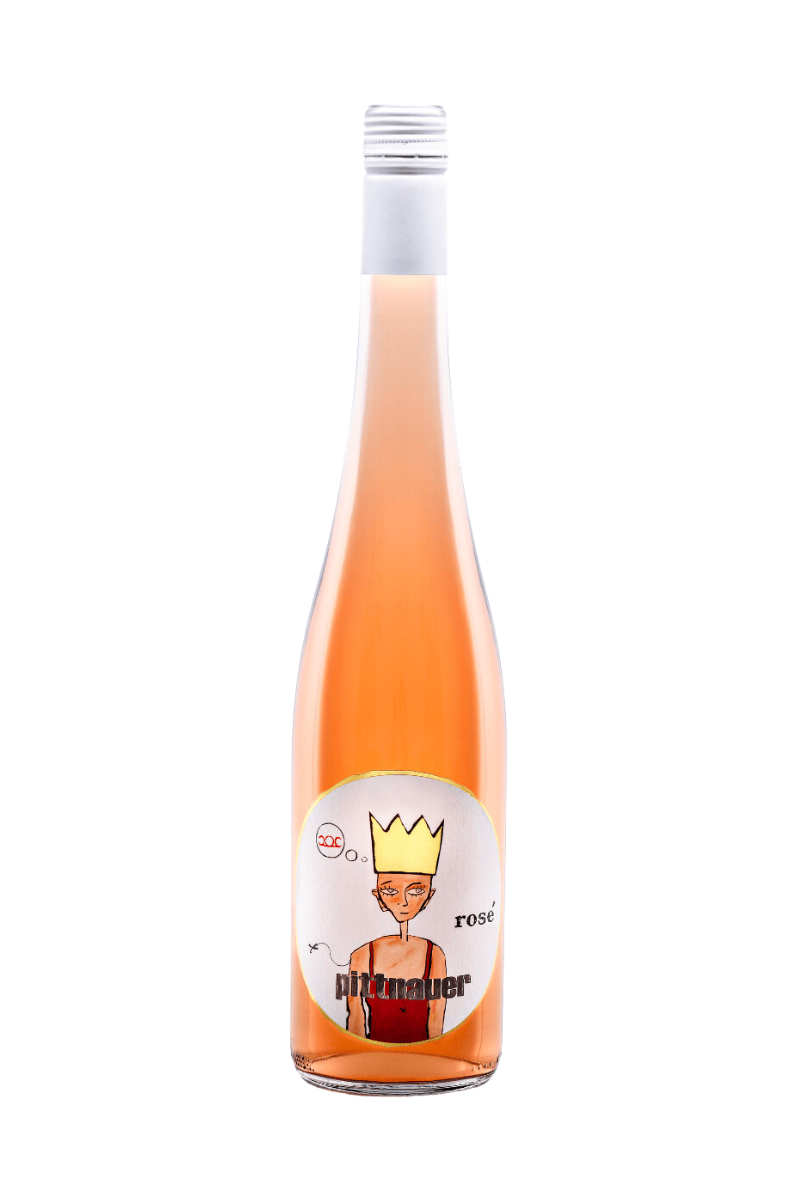 How about a little bubbly?
View all