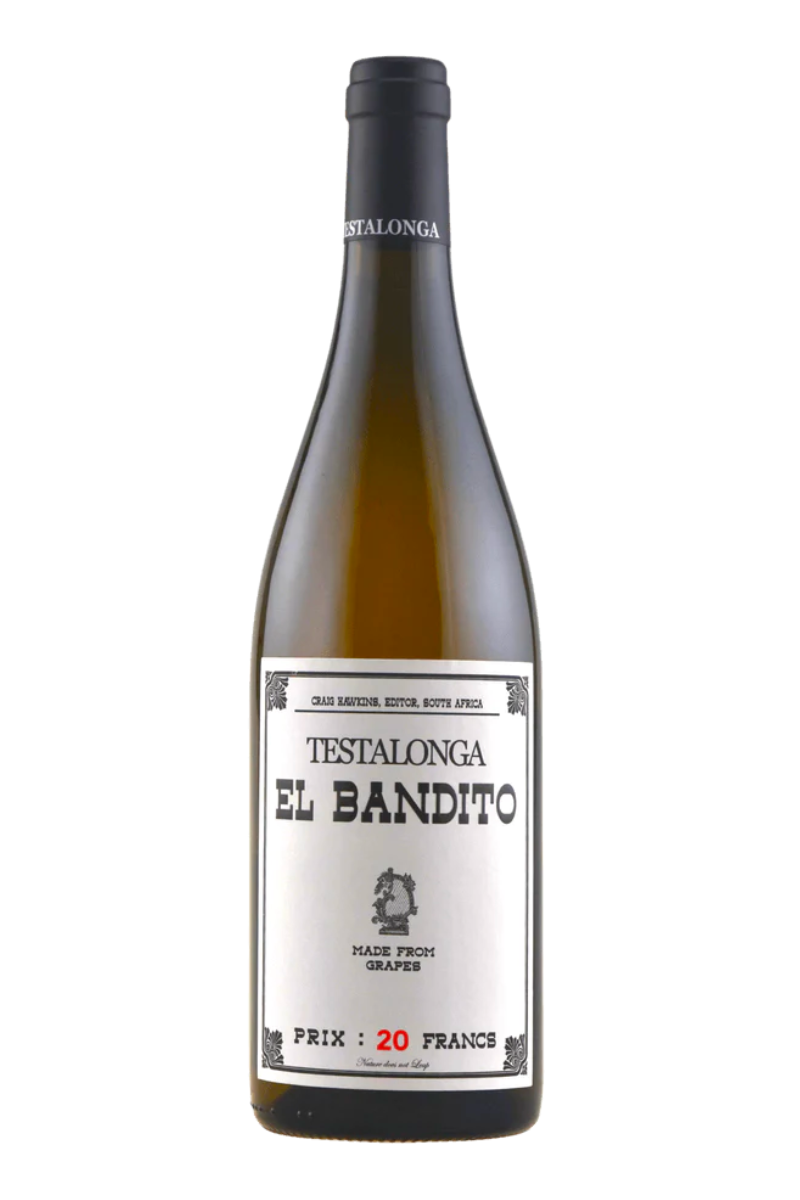 Testalonga El Bandito Skin Chenin Blanc 2020
Origin: Swartland, South Africa
Grapes: Chenin Blanc

Thrilling, rare skin contact Chenin Blanc, perhaps Testalonga's masterpiece.

Phenomenal Chenin Blanc, sourced from a 50 year-old organic vineyard, and macerated on skins for 12 days (actually a little less than previous releases).
Heady aromatic mix of spice, citrus fruits, some minerality even, then the palate displays power and weight rather than just the backdoor bitterness of some skin contact white wines. A wine for a big-arse glass when you have time on your hands to savour something different.

Craig and Carla Hawkins launched Testalonga in the north of Swartland, South Africa in 2008. They are part of a revolutionary ground swell taking place in South African wine, where traditions are being challenged and brave new territory is being explored.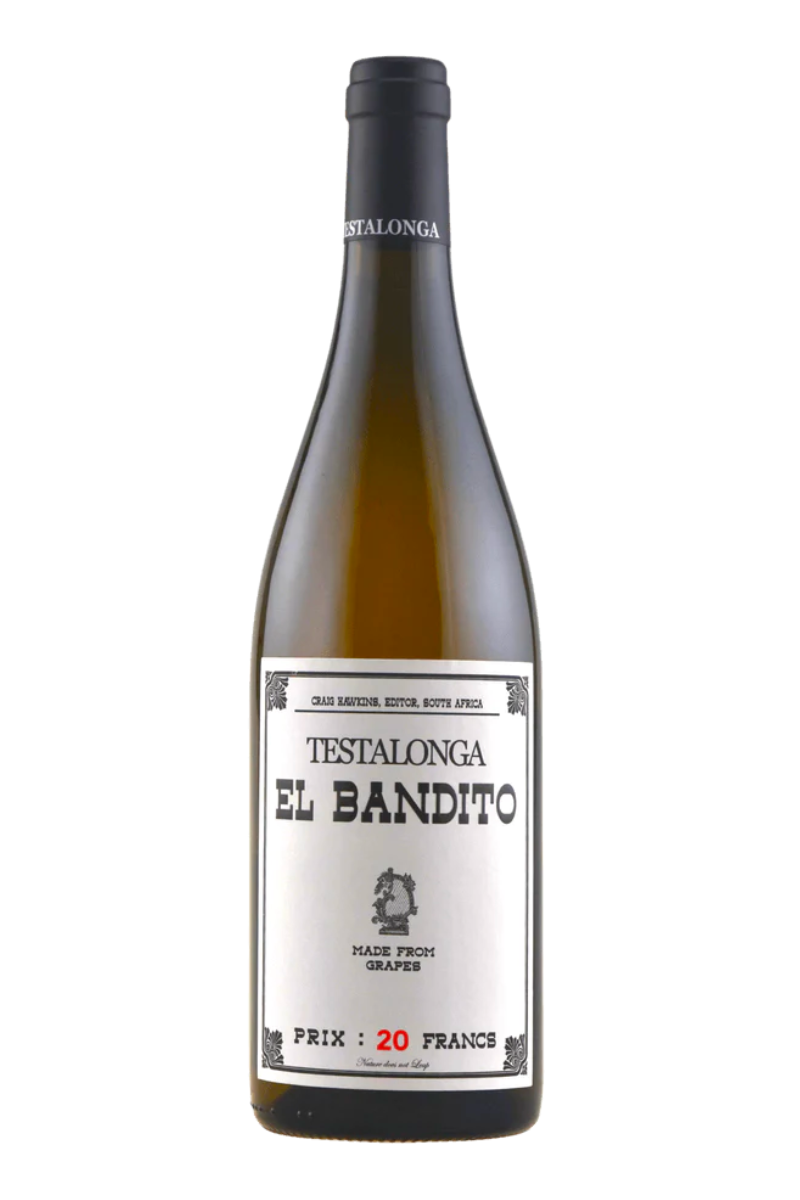 How about a little bubbly?
View all