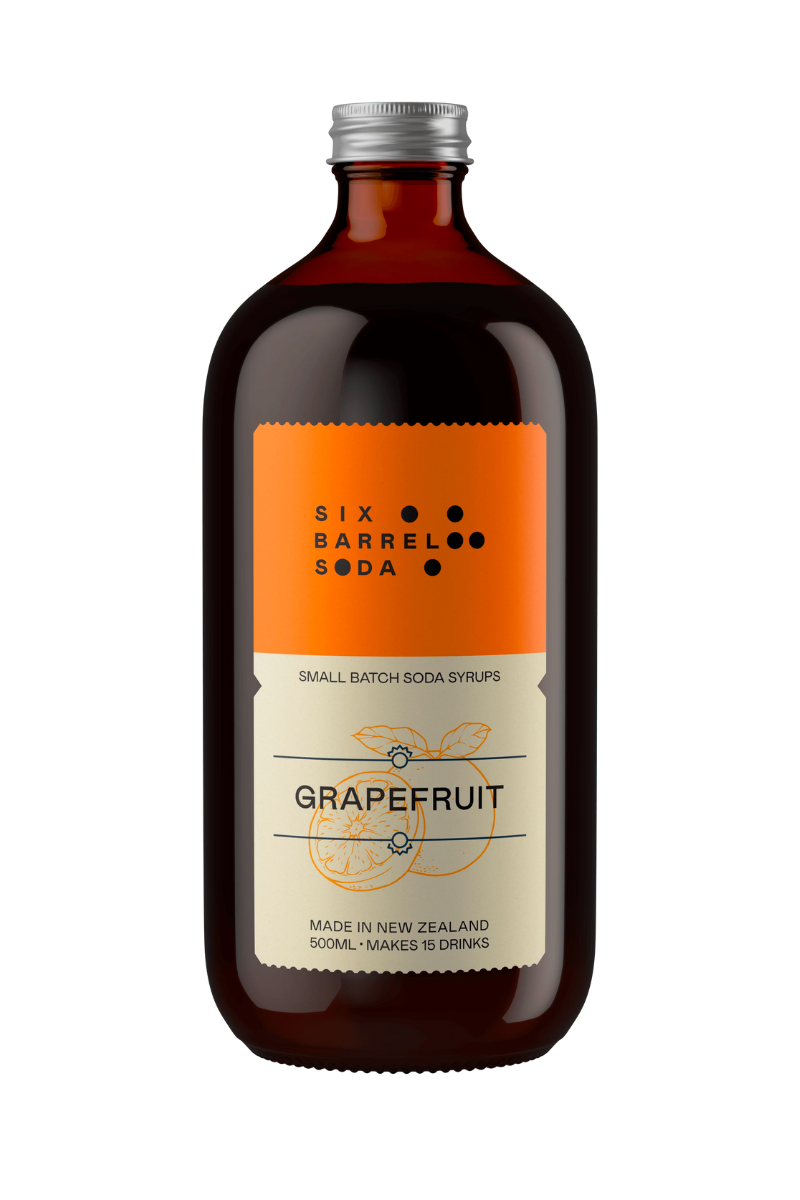 Six Barrel Grapefruit Soda Syrup
Origin: New Zealand

Our Grapefruit Soda Syrup makes a crisp, not-too-sweet soda or mixer. Perfect to keep you refreshed on a hot day or dreaming of summer in the cooler weather. 
Our Grapefruit Soda Syrup makes 15 drinks and is a great, low-waste alternative to plastic bottles of grapefruit soda. It is naturally sweetened with Fair Trade organic sugar and is free from artificial flavours, colours, or preservatives. It's suitable for vegetarians and vegans. 
We use real ingredients like NZ citrus juices, Central Otago cherries, organic ginger, organic rose petals, and fair-trade organic cane sugar to make natural drinks that taste great, look spectacular and are packaged in glass.

You can also browse our syrups that work best as cocktail mixers. 


This is a syrup for Sodastream, Sparkler or any home soda maker. 
Bottle contains 500mL of syrup.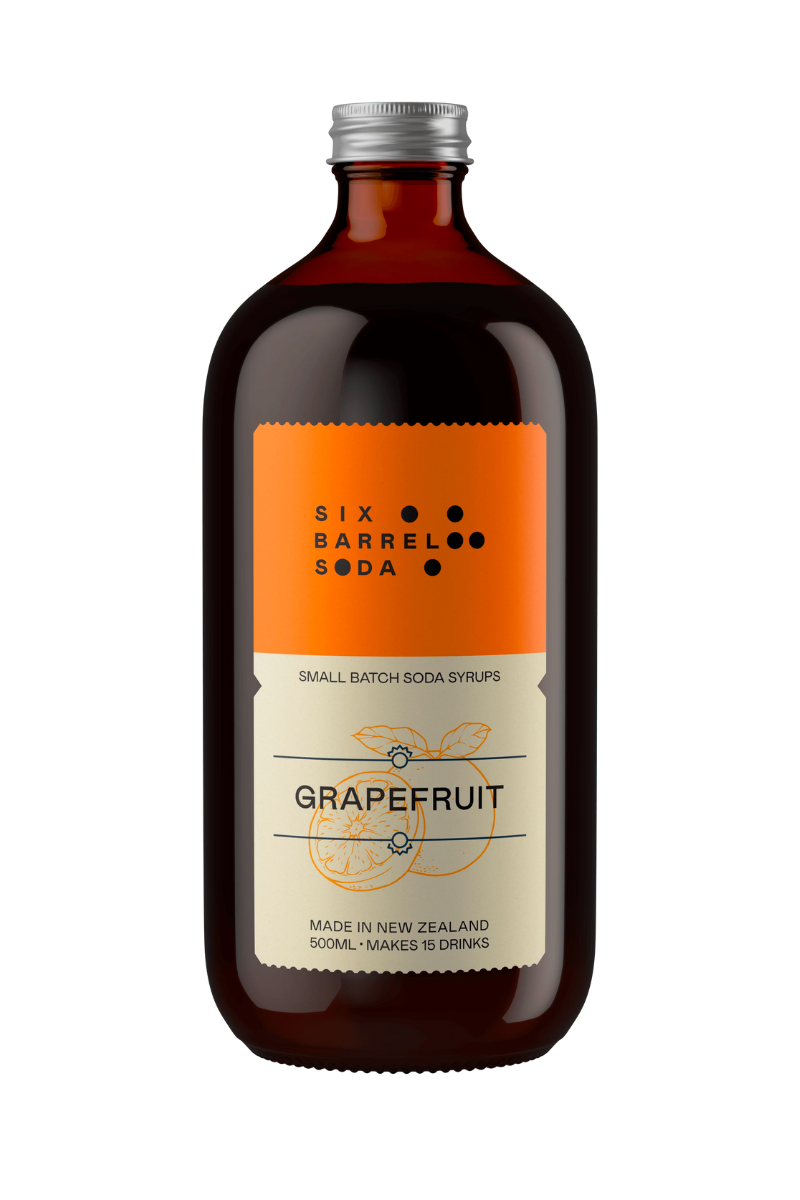 How about a little bubbly?
View all