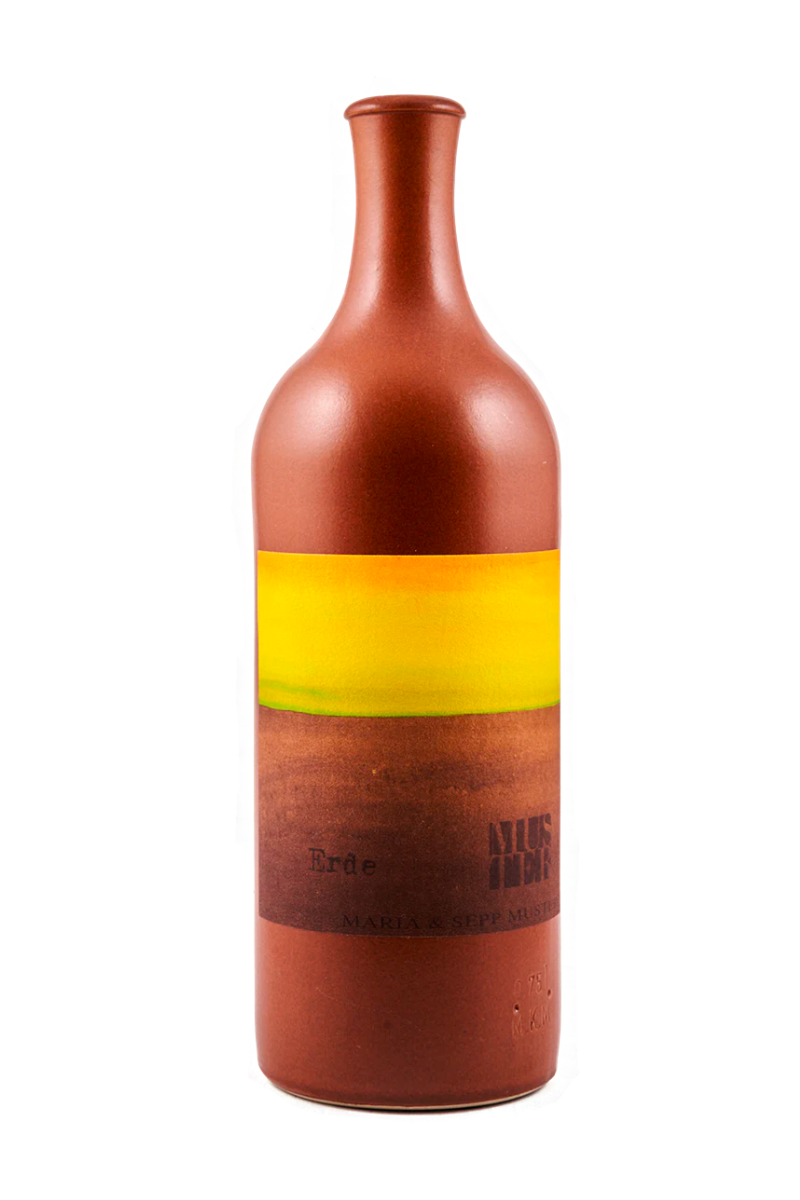 Sepp Muster Erde 2019
Country: Austria 
Region: Styria 
Grape variety: Sauvignon Blanc, Morillon (Chardonnay) 

A special wine for special occasions and orange wine lovers, a wine to be explored and discovered over time rather than just drunk.
It spent one year on the skins in oak barrels and was pressed with the next year's harvest. It is intense, earthy and ethereal, has a subtle aroma of citrus fruit, good acidity and tannins.
This is a wine that benefits from years of cellaring. if you want to drink it now, we recommend decanting it. With air, it starts to open up and creates a multilayered sensory experience. You can easily enjoy it over a few hours and experience how it changes and develops. Please serve it not too cold.
Sepp and Maria Muster are pioneers of biodynamic winemaking in Styria, setting up their domaine with 10 hectares of vines in the early 2000s with full biodynamic certification by 2003. These are electrifying, complex and long lived wines that seem to reveal a different facet with every sip.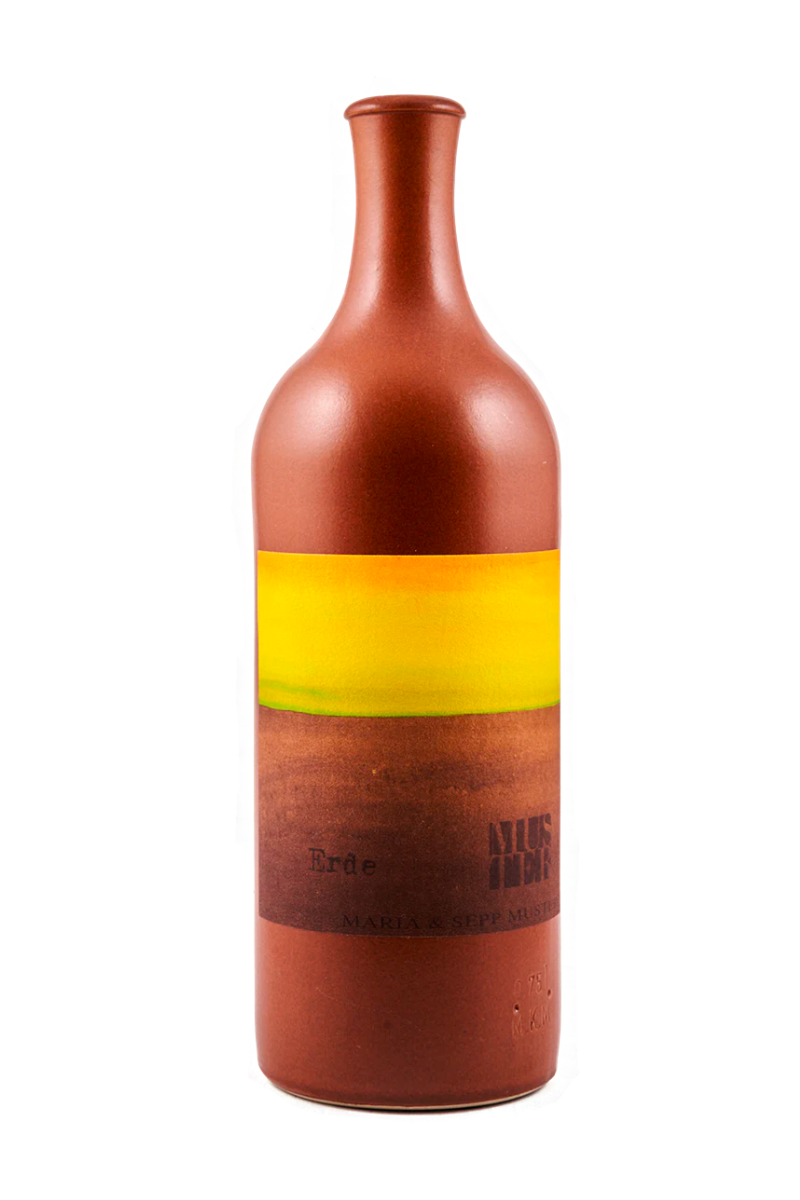 How about a little bubbly?
View all