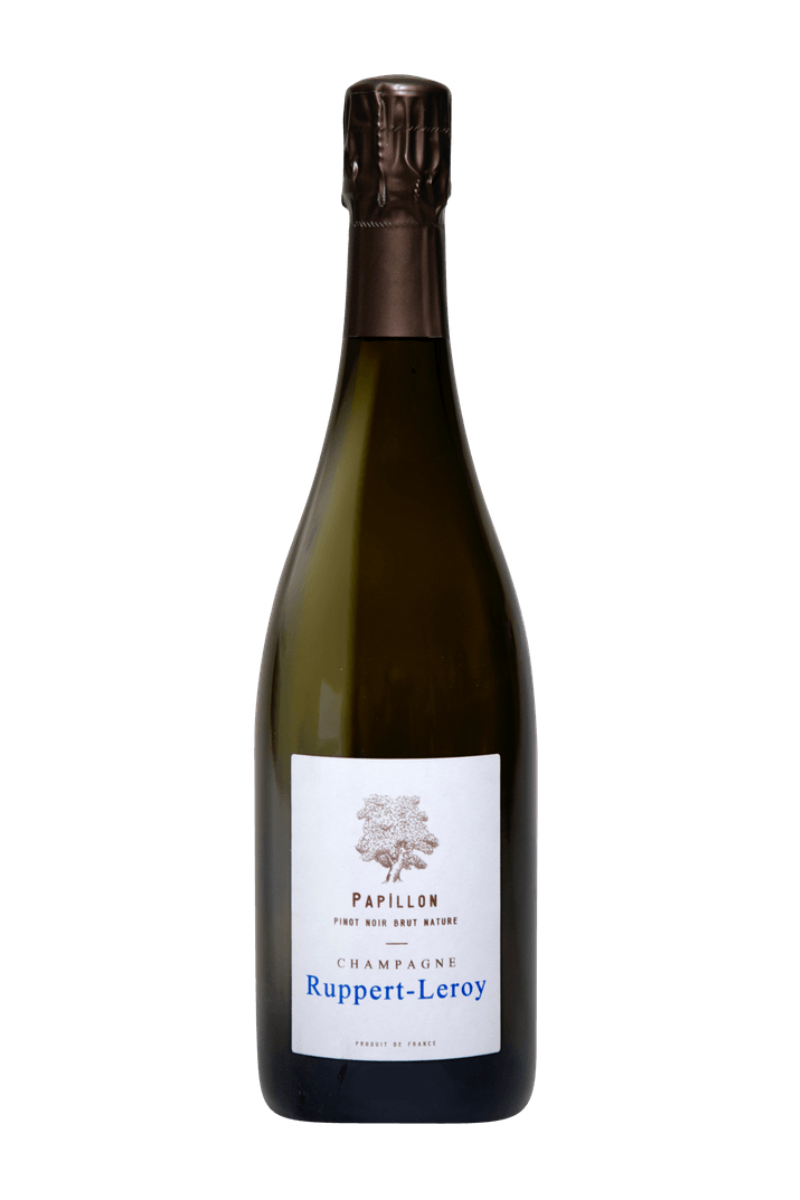 Ruppert Leroy Papillon 2019
Region: Champagne, France
Grape: 100% Pinot Noir

This also comes from the lieu-dit La Fosse Grely – Gérard Ruppert's (Béné's father) original plantation. This cuvée is made from 35 to 40yo vines of pinot noir, they were planted with an old massal selection and yield an extremely qualitative juice. The south to southwest facing rocky slope is surrounded by forest in a place where 30 species of butterflies (papillon) have been recorded. Vinified the same way as Fosse Grely, there is a similar tension and energy but with extra richness. It is fruit-forward with a creamy texture, ripe peach and zesty blood orange flavours, long and complex with food-friendly bitters. No sulphur. Disgorged 10/21 - Non dosé.

Founder Benedicte Leroy applies biodynamic principles both in the vines and in the cave, aiming at producing the most natural Champagnes possible. Every cuvee comes from a single year, a single parcel and always without dosage.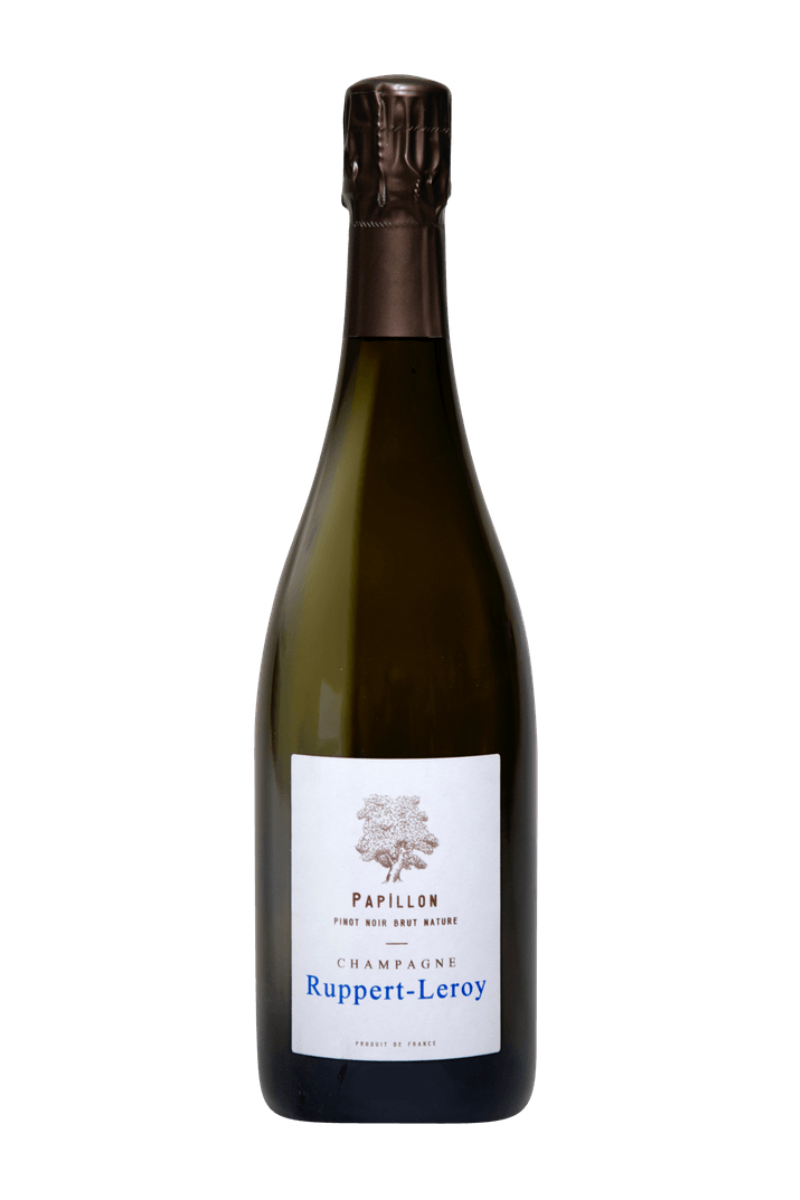 How about a little bubbly?
View all