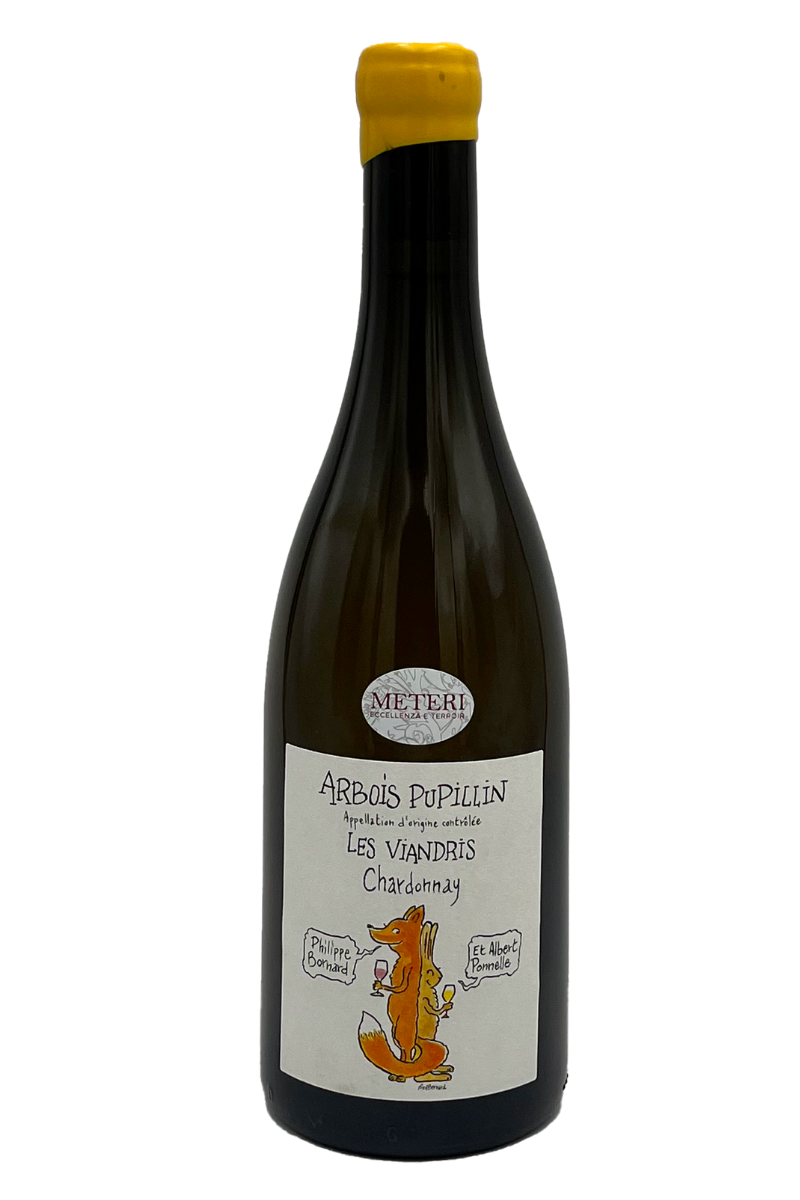 Philippe Bornard & Albert Ponnelle Arbois Pupillin Les Viandris Blanc 2020
Origin: Jura, France
Grapes: Chardonnay

Bornard's fox in another guise. A collaborative project between Philippe Bornard and Albert Ponnelle who together give life to two great wines in the Jura. This is a fantastic chardonnay, slightly oxidative and saline. Very few bottles made! Great with  white meats, fish dishes, feathered game, country terrines, cold cuts and fresh cheeses.

Philippe Bornard is a unique character and one of the most exciting natural winemakers in the Jura. It is said of him that he is a rigorous supporter of the naturalness of the vineyard and its terroir. He lives in Pupillin, a small French town not far from Arbois and the Swiss border. The meeting with Pierre Overnoy, mythical vigneron of Arbois completely distorts Philippe's life. Therefore in 2005, Philippe begins to produce his wine in a natural way. The acidity and mineral tension of the whites is surprising. The reds are light, elegant and extraordinarily balanced.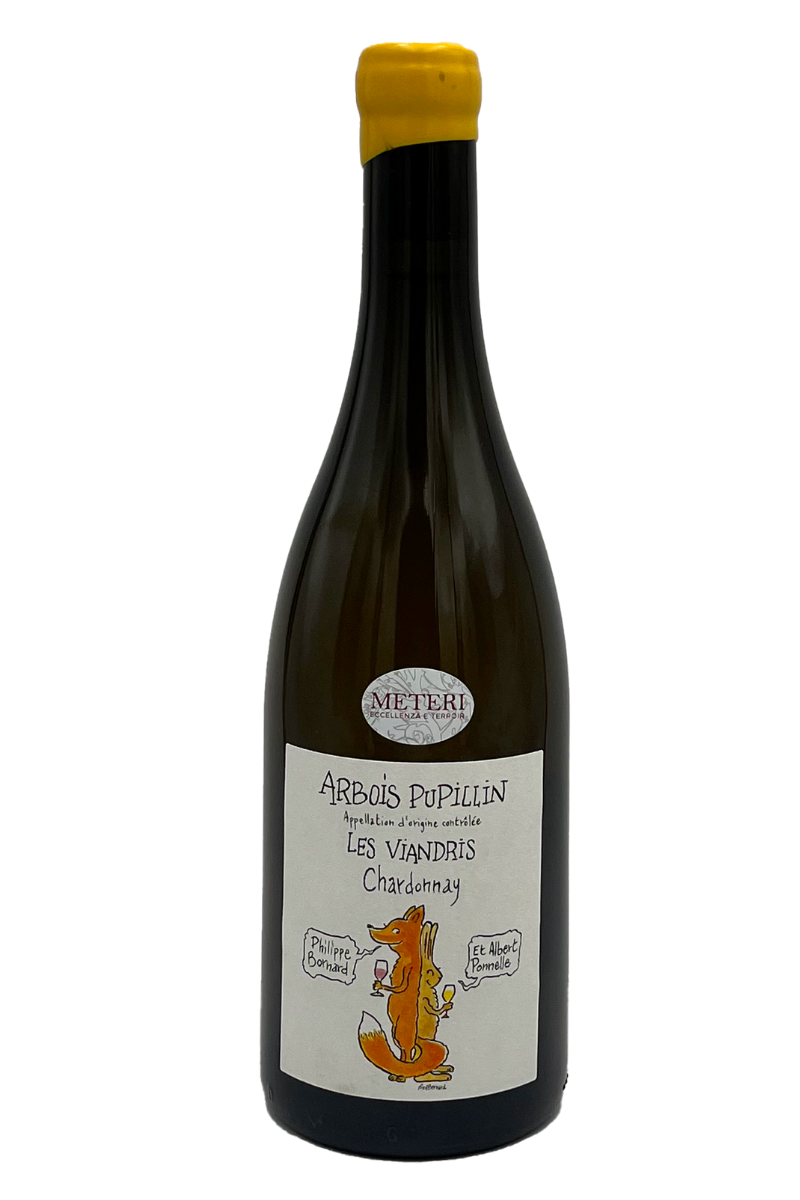 How about a little bubbly?
View all