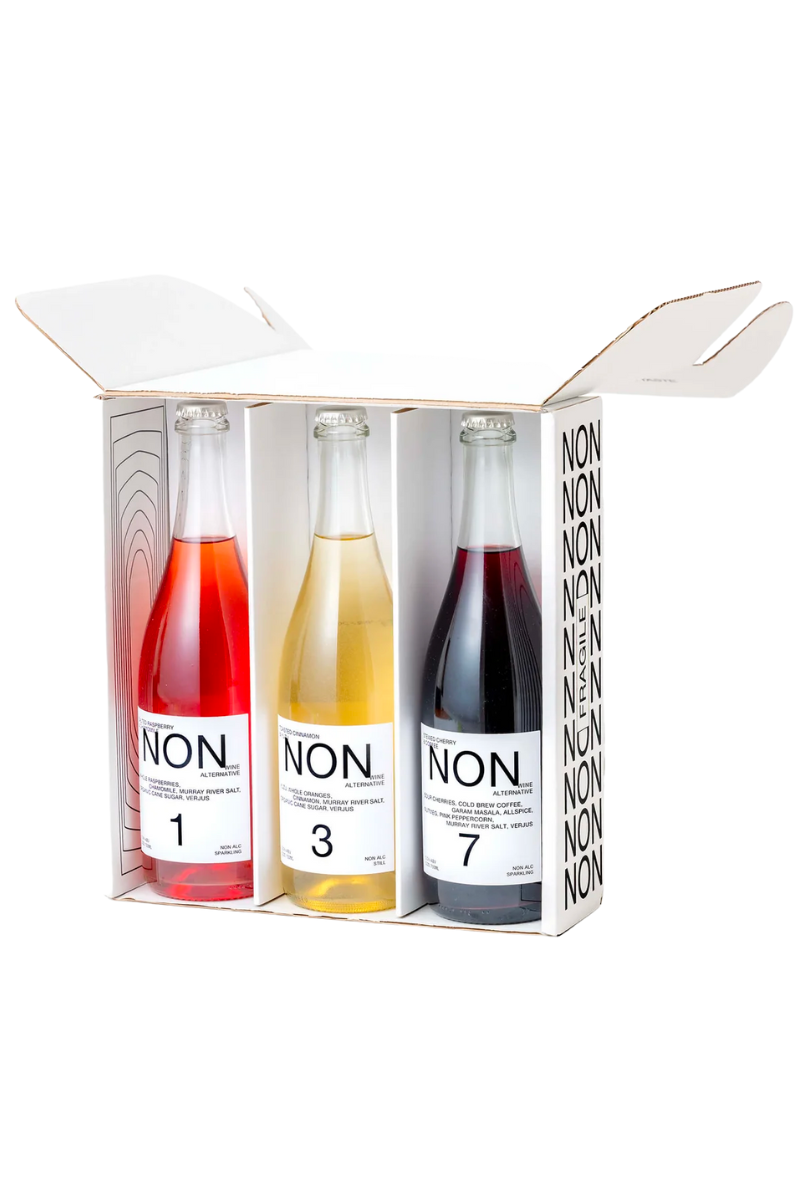 NON The Everyday Set
ORIGIN: Australia
VOL: 750ml x 3

NON identifies as a zero-alcohol alternative to wine. NON is built with similar production methods and flavour profiles to wine, offering sippers a beverage that is just as deep and complex as the real thing.

This pack contains:
NON1 SALTED RASPBERRY & CHAMOMILE (Sparkling)
NON3 TOASTED CINNAMON & YUZU (Still)
NON7 STEWED CHERRY & COFFEE (Sparkling)

A great gift for friends who are staying dry, pregnant or those who love a delicious non-alcoholic alternative that goes well with food.

Once open, consume within 5-7 days.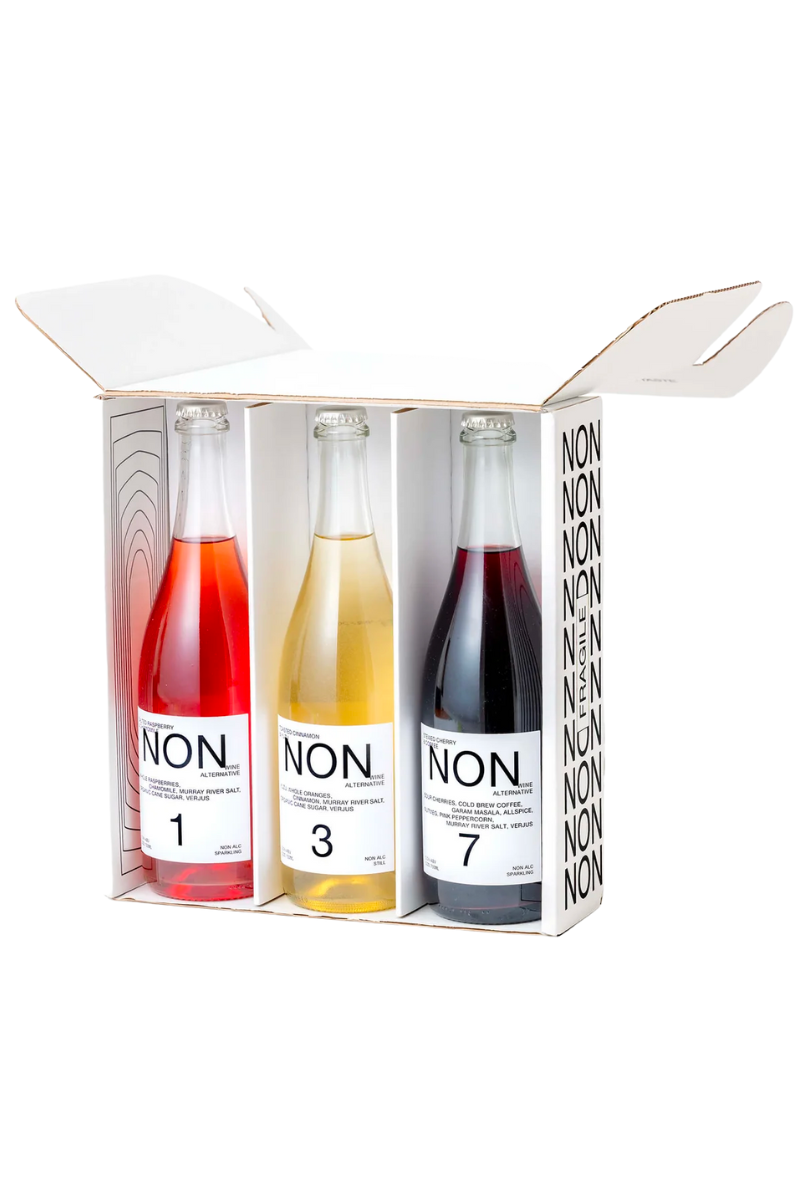 How about a little bubbly?
View all