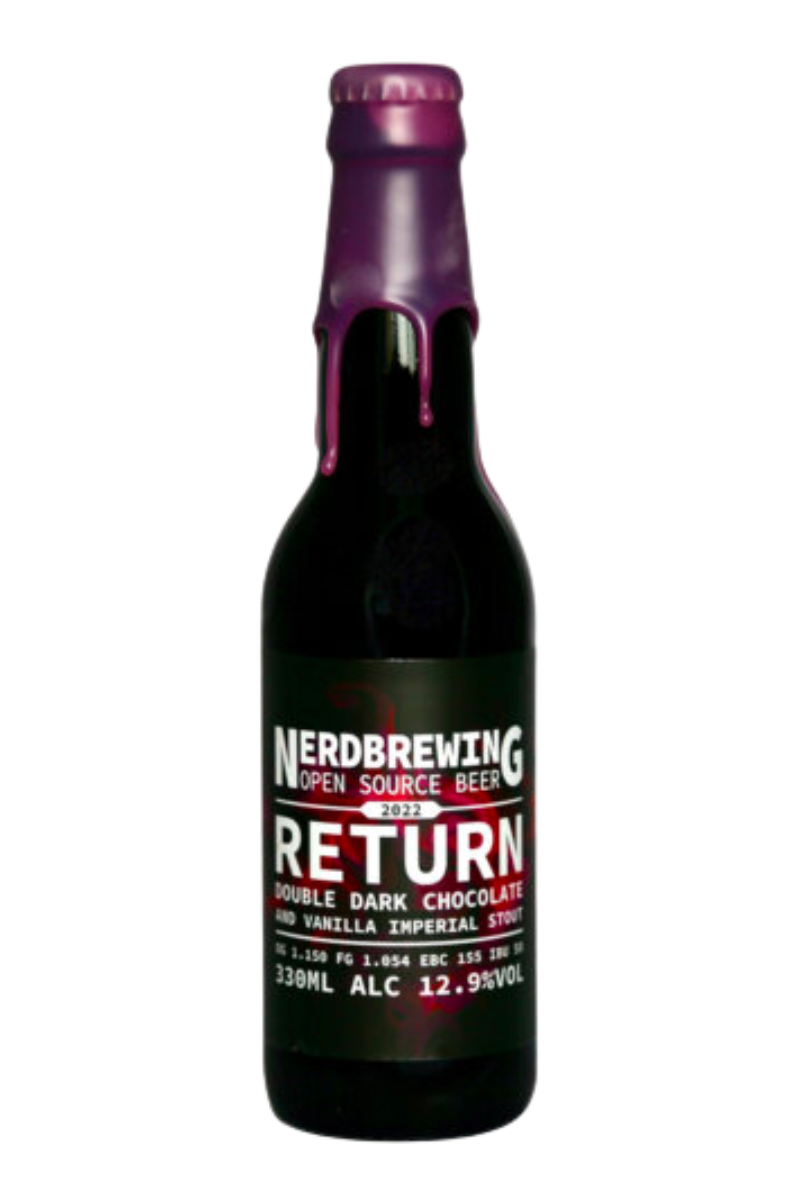 Nerdbrewing Return Dark Chocolate & Vanilla Imperial Stout
Origin: Sweden
ABV: 12.9%
Vol: 330ml
A super decadent and deliciously rich Imperial stout from the stout masters that are Nerdbrewing, brewed with dark chocolate and vanilla. 

A big and bold imperial stout weighing in at 12.9%, in addition we roasted up cocoa nibs for the beer to mature on, adding rich tones of dark cocoa. Then to round things out we then finished things off with both Madagascan and Indonesian vanilla.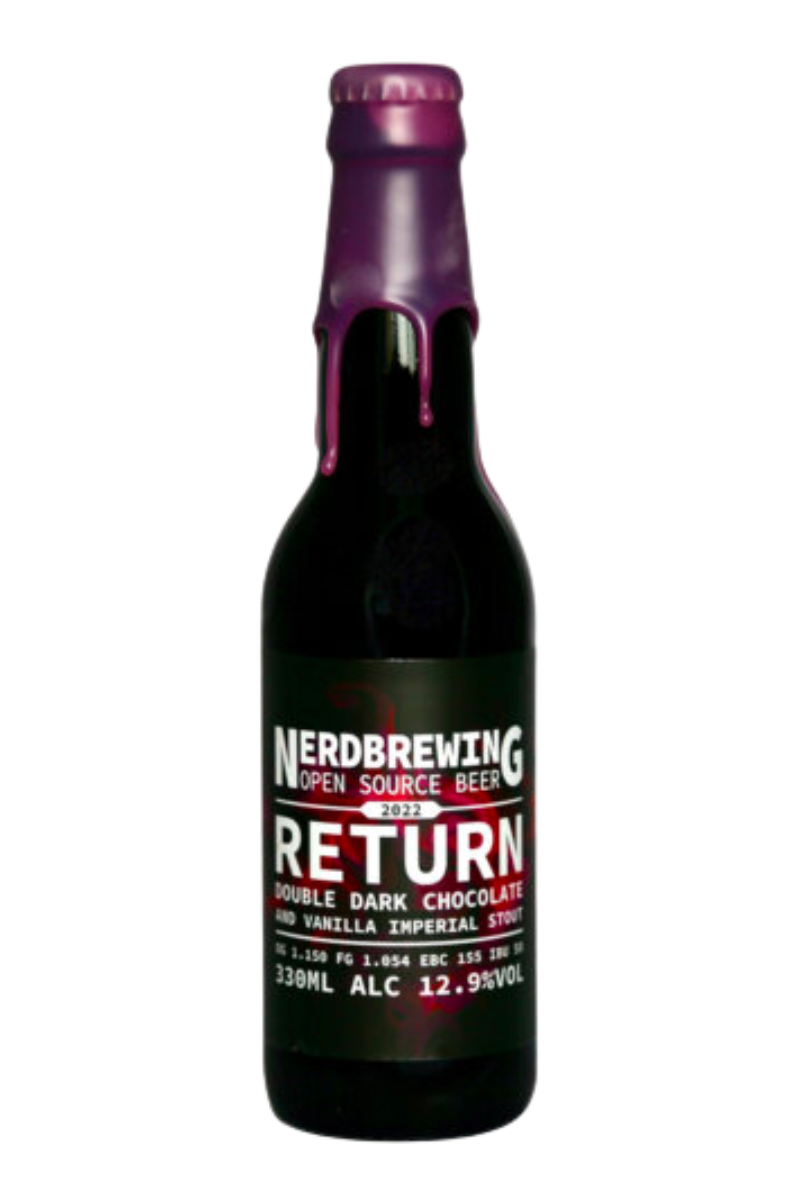 How about a little bubbly?
View all