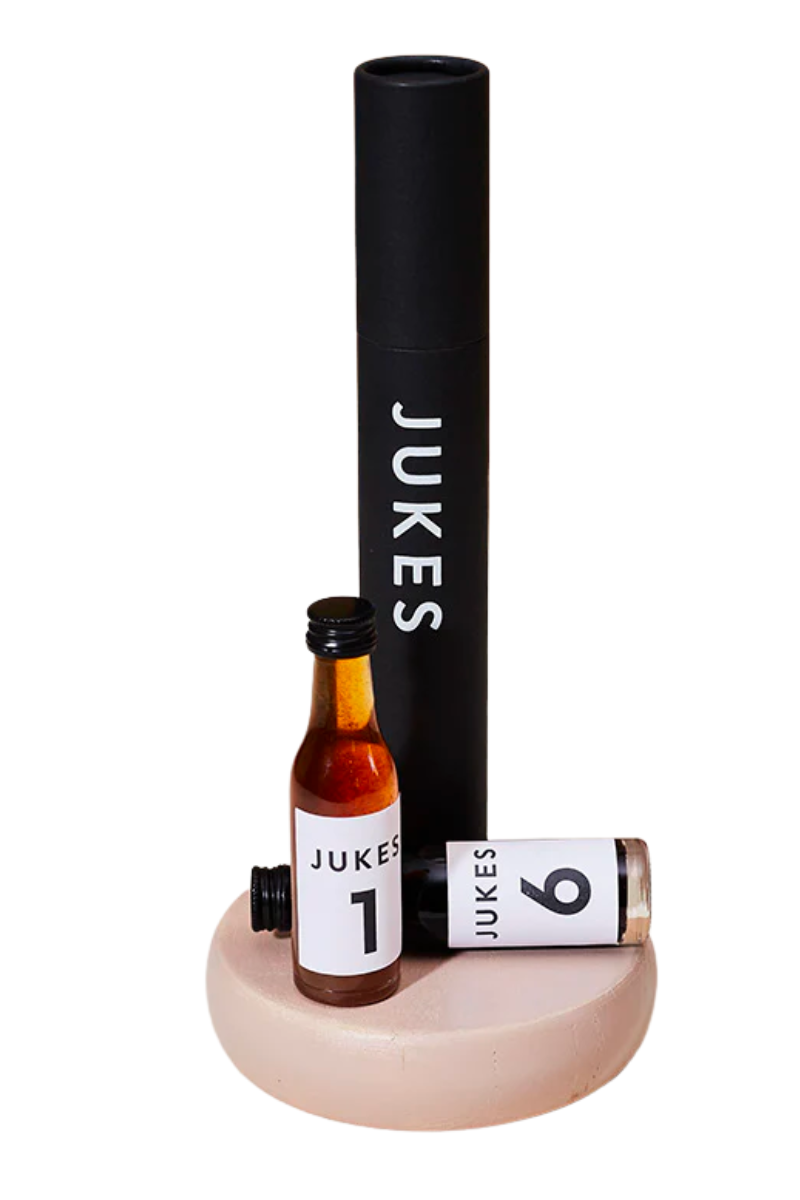 Jukes Sampler Tube
ORIGIN: UK
VOL: 30ml x 2

Jukes mimics yet doesn't mimic wine, and you mix it to your liking with water, club soda or even tonic for a wine like experience that is flavorful & complex. We recommend trying one of each to start as a tasting in between courses, or give a Jukes Sampler tube as a gift! Each tube contains 2 bottles.

Matthew Jukes is a world-famous wine taster and writer, based in the UK, and he has worked in the wine trade for over 30 years. Made from carefully developed recipes using all of his olfactory and sensory expertise, Matthew has created and blended delicious non-alcoholic wine that takes your senses to an entirely new and soothing flavor destination. These alcohol-free drinks show exquisite, complex, and aromatic characters thanks to a gentle, long, cool maceration in organic apple cider vinegar that produces the right amount of color and flavor from each component.

One bottle of Jukes makes two glasses. Fill a wine glass halfway with chilled still, sparkling, or even tonic water. Pour a half bottle of Jukes and swirl. Adjust by adding more Jukes or water to suit your palate. We love it especially with chilled sparking water. Refrigerate the bottle once opened.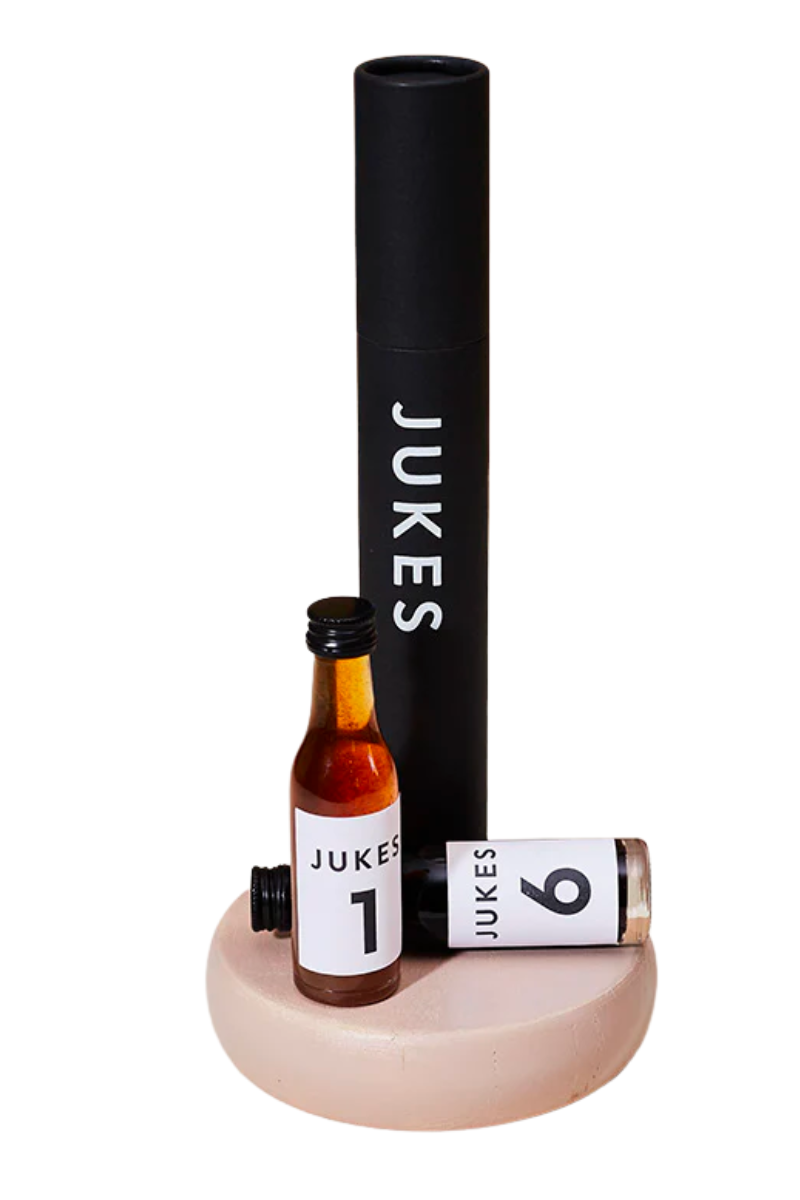 How about a little bubbly?
View all