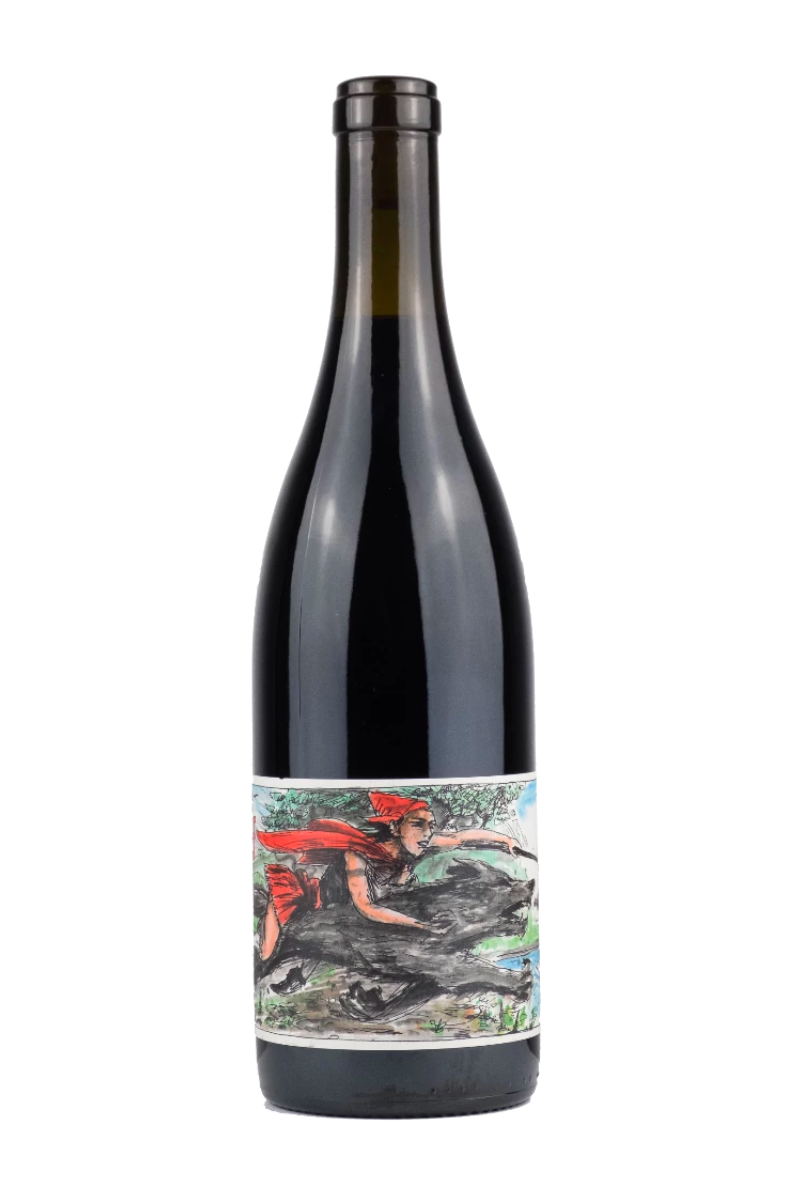 Jan Matthias Klein Little Red Riding Wolf 2021
Origin: Germany
Grapes: Spatburgunder (aka Pinot Noir)

100% Spatburgunder (Pinot Noir). Half the grapes come from the Krov Paradies behind the winery, a limestone and clay site. The other half comes from the Krov Letterlay, a steep site of grey slate, contributing Pinot of more tension and less overt ripeness. Grapes are destemmed and fermented in open steel vats. Fermentation lasts 18 days followed by 4 weeks on the skins. After pressing, the wine is transferred to a 1000L fuder and aged for 18 months. Unfined, unfiltered, zero added sulfur. Certified organic and vegan. Categorically chillable, varietally true, charming, exuberant Pinot with terrific freshness and the special light touch that Jan consistently achieves in his wines. A jumble of red berry fruits - raspberries, cherries, and blackberries - with the dirt still clinging to them. The Pinot-on-slate component adds a minerally note up front and a salty tang.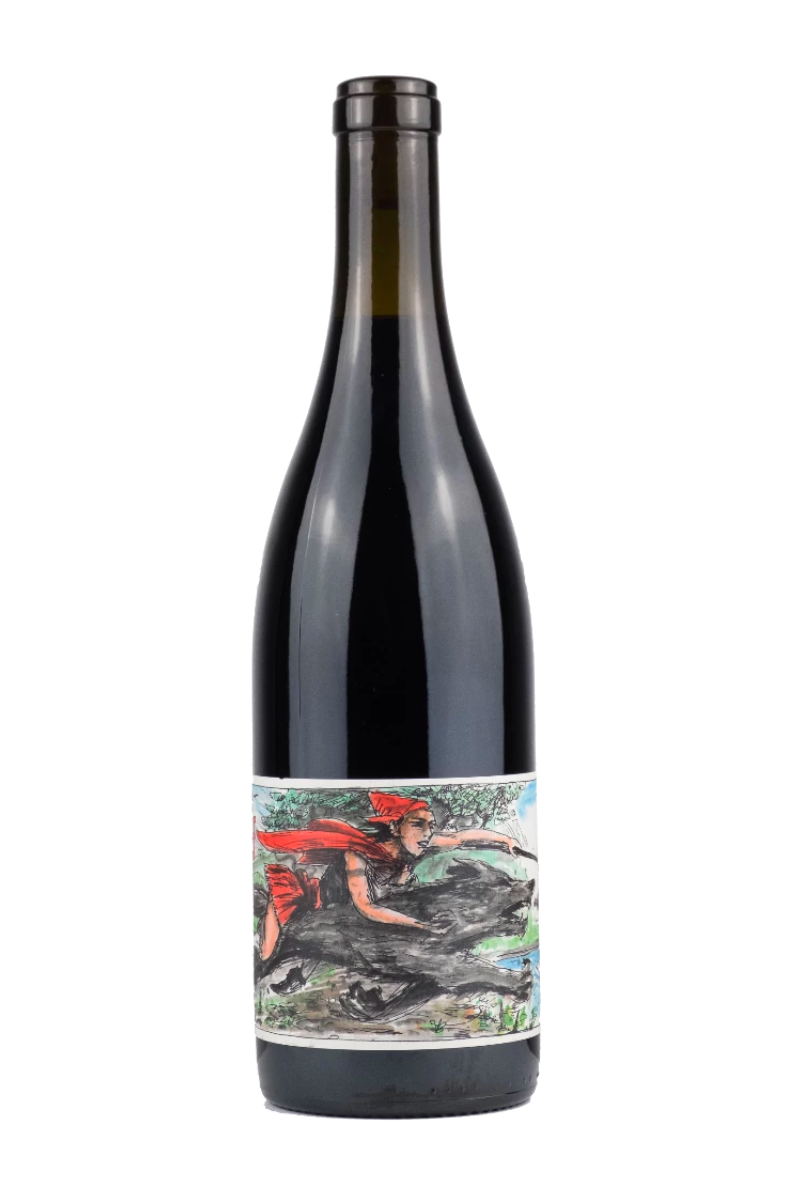 How about a little bubbly?
View all