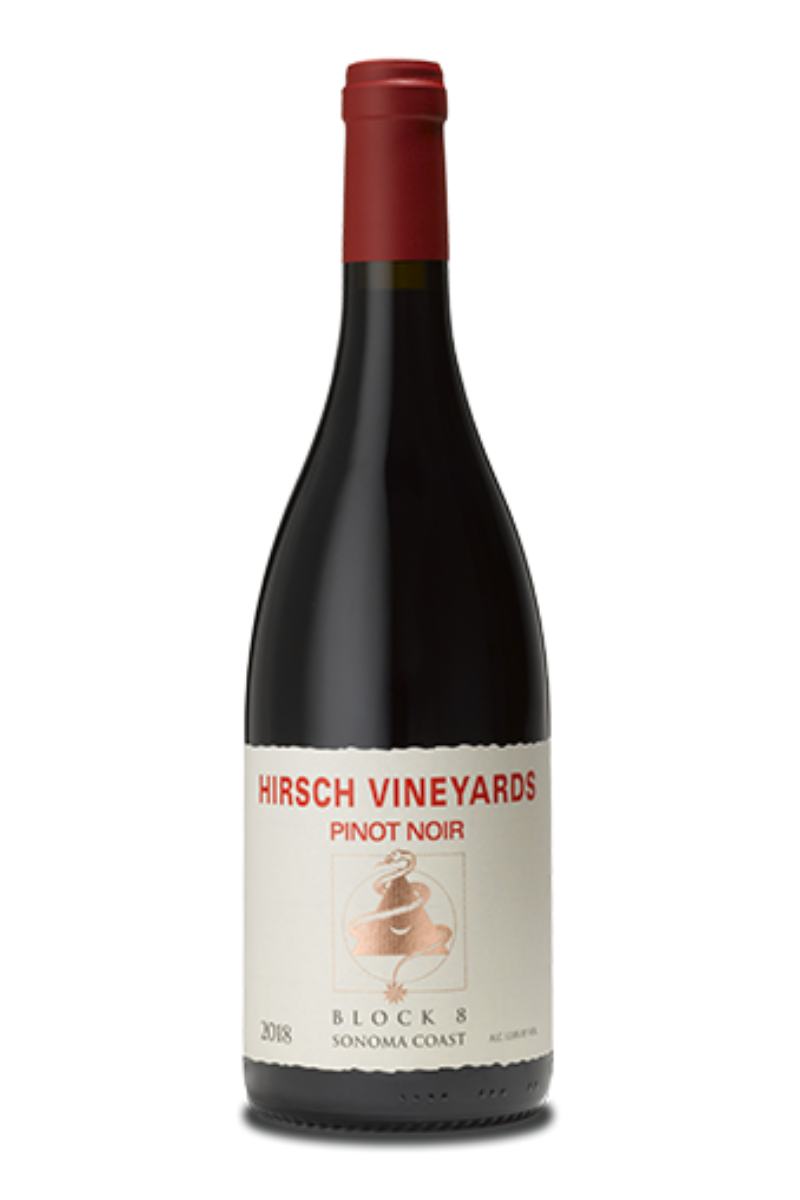 Hirsch Vineyards Block 8 Pinot Noir 2018
Origin: California, US
Grapes: Pinot Noir
Appellation: Fort-Ross Seaview, Sonoma Coast
Vineyard Designation: Hirsch Vineyards
Aging: French and Austrian oak barrels, of which 50% are new
The Block 8 Estate Pinot Noir is made entirely from a single block, a section of our vineyard that David Hirsch has long considered his grand cru parcel.
Block 8 is the only location at Hirsch where we have the Boomer-Mendocino soil formation. Characterized by a reddish tint from high amounts of iron oxide, the rock and gravel content in the soil averages 40-70% throughout. This results in superb drainage, allowing the roots to run deep and pervasive.
The iconic Hirsch Vineyards estate was founded by pioneer farmer and future winemaker David Hirsch back in 1980, on a spectacular setting overlooking the Pacific Ocean at the northern tip of Sonoma County. The have the oldest premium Pinot Noir vineyard on the true Sonoma Coast.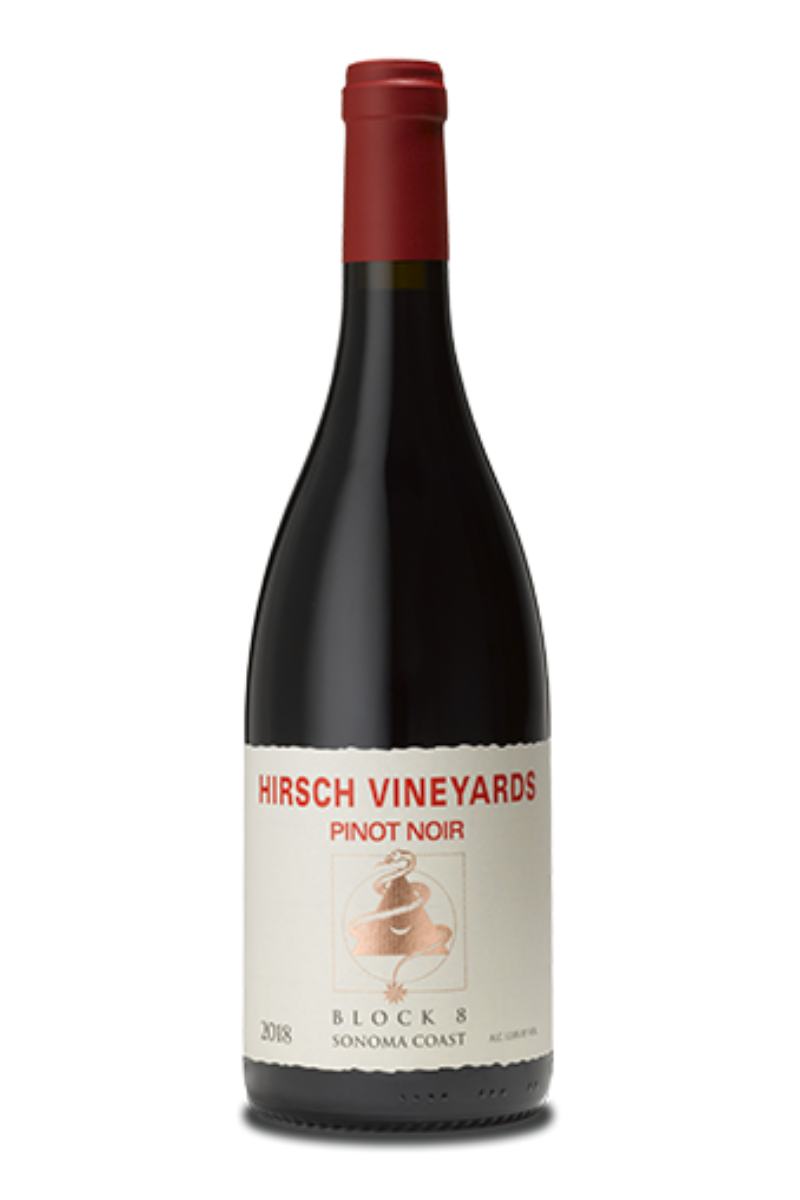 How about a little bubbly?
View all