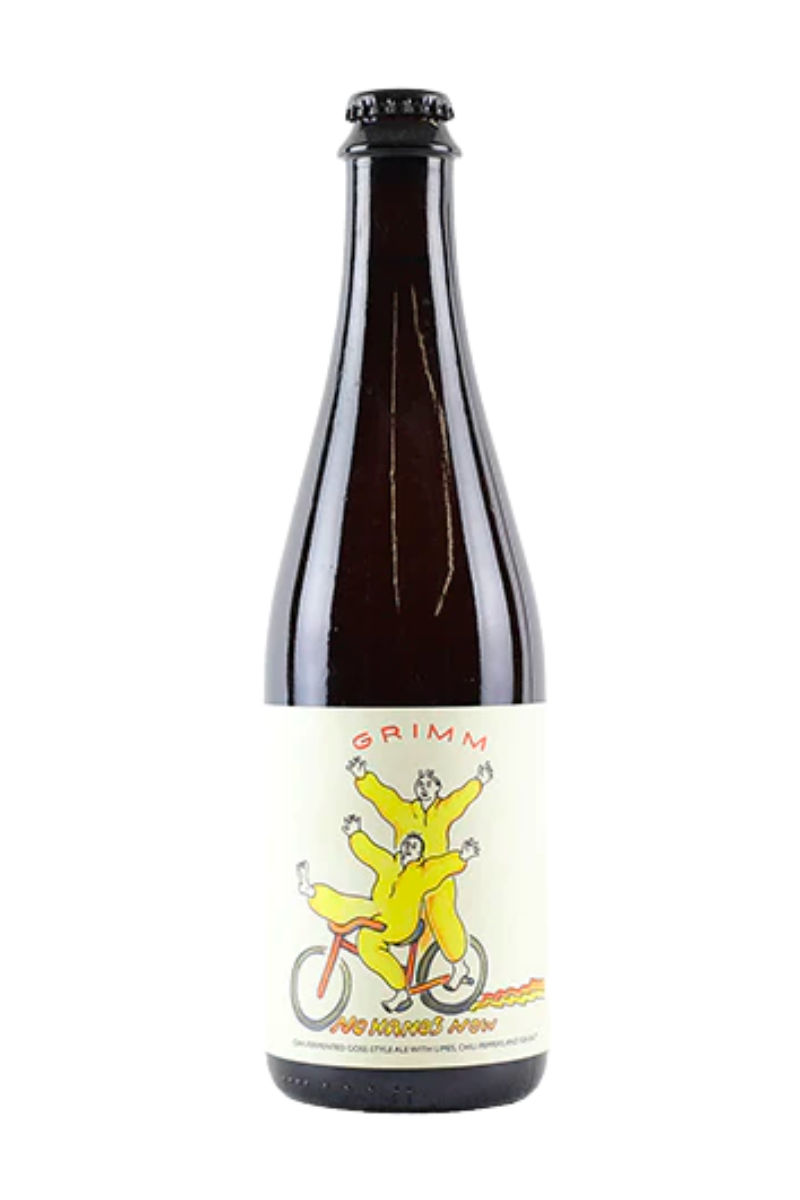 Grimm No Hands Now
ABV: 3%
Michelada Inspired Gose with Chili, Lime & Salt

A mixed fermentation gose developed with Michelada on the mind. Packed with ancho chiles, lime, and sea salt, this small-batch beer is radiating smoky and complex chile aroma with a hint of cedar wood and the brightness of a fresh-squeezed lime. The body is super light and incredibly refreshing– a savory treat that delivers all the deep flavors of the chile without too much heat. Add some Tajin to your glass for an extra kick!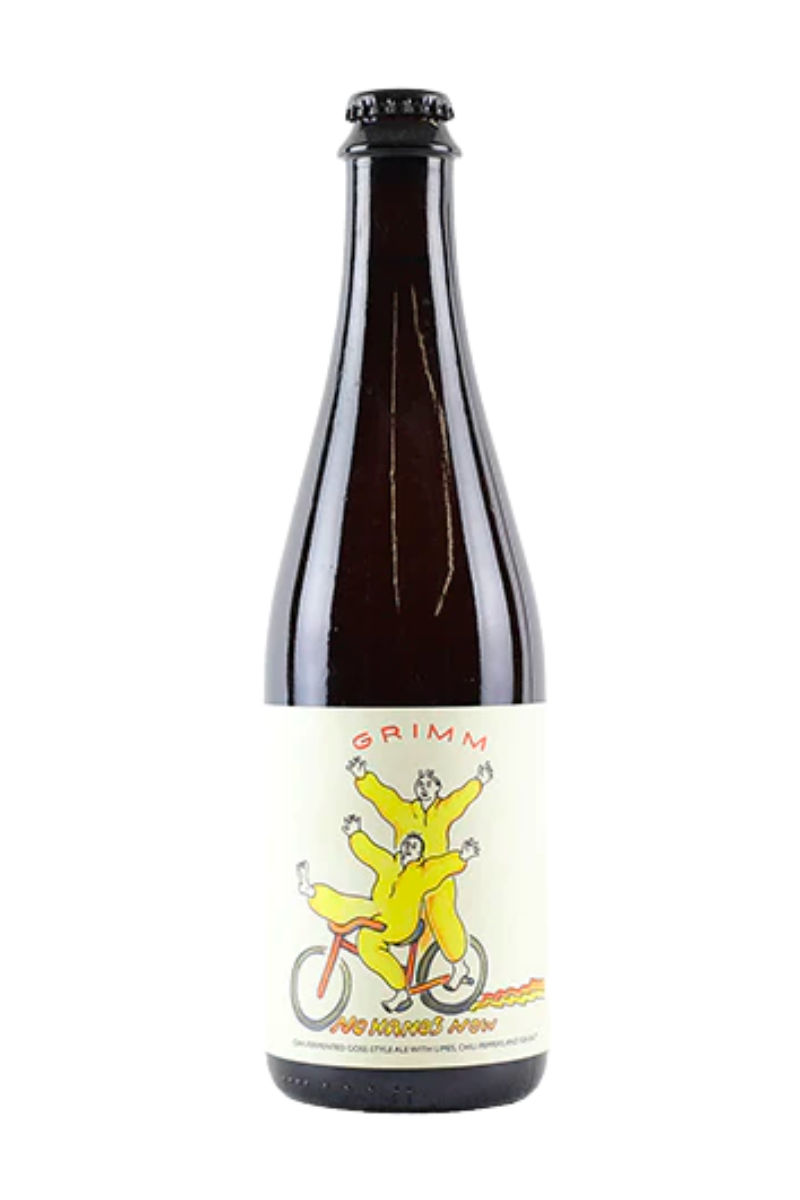 How about a little bubbly?
View all