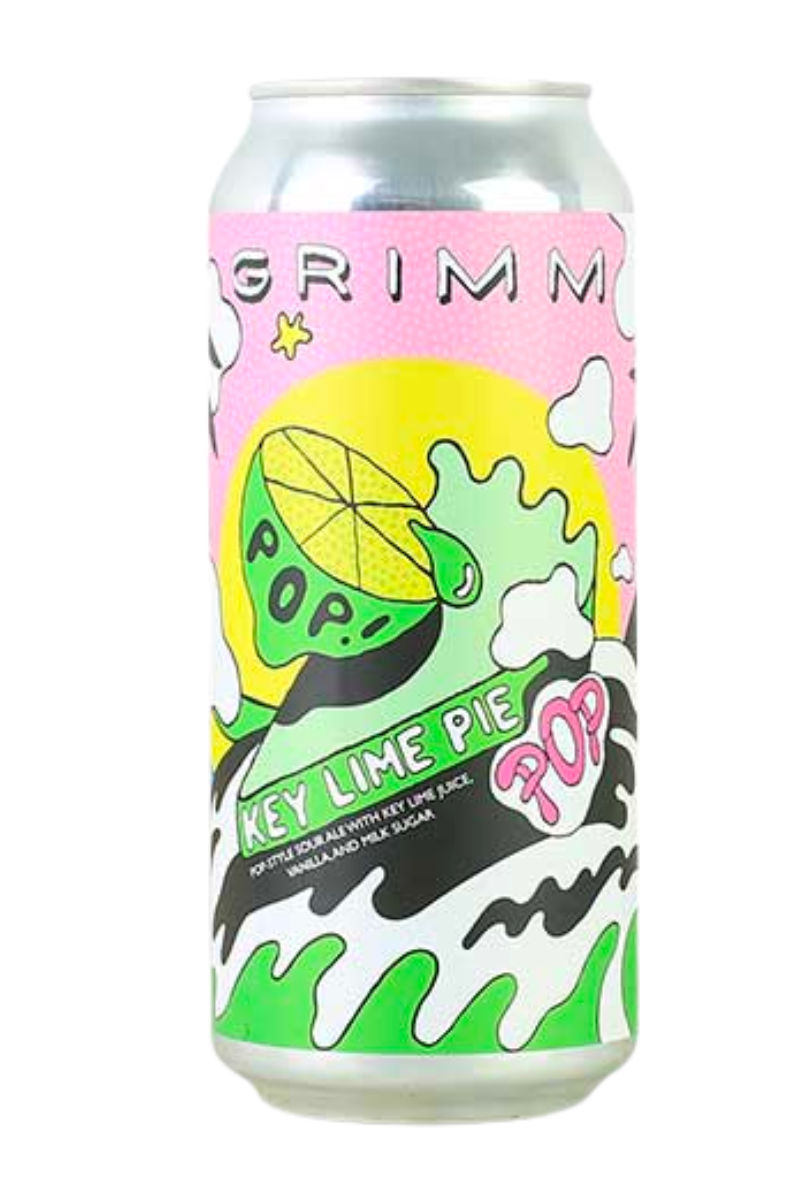 Grimm Key Lime Pie Pop!
ABV: 5.5%
Pop-Style Sour Ale with Key Lime Juice, Vanilla & Milk Sugar

A tart and tangy crusher with a juicy sweet-tart wallop to the taste buds. Nutty, toasty Vienna malt is used to build a Graham Crackery canvas, then decorated with vanilla, milk sugar, and lots of real key lime juice. Noticeably full bodied and texturally rich for a sour beer, with an exquisite balance between assertive acidity, decadent spun sugar, zesty citrus, and Mutueka hops. Enjoy this generous slice of creamy heaven!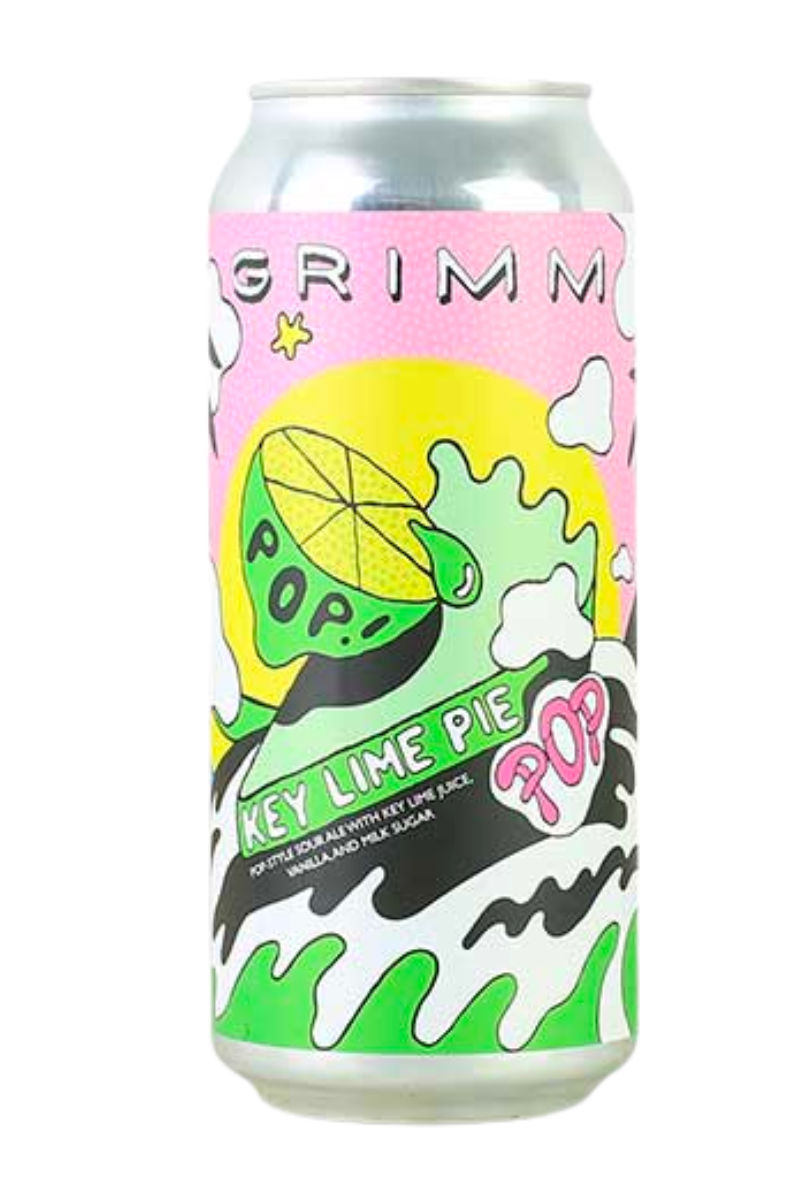 How about a little bubbly?
View all