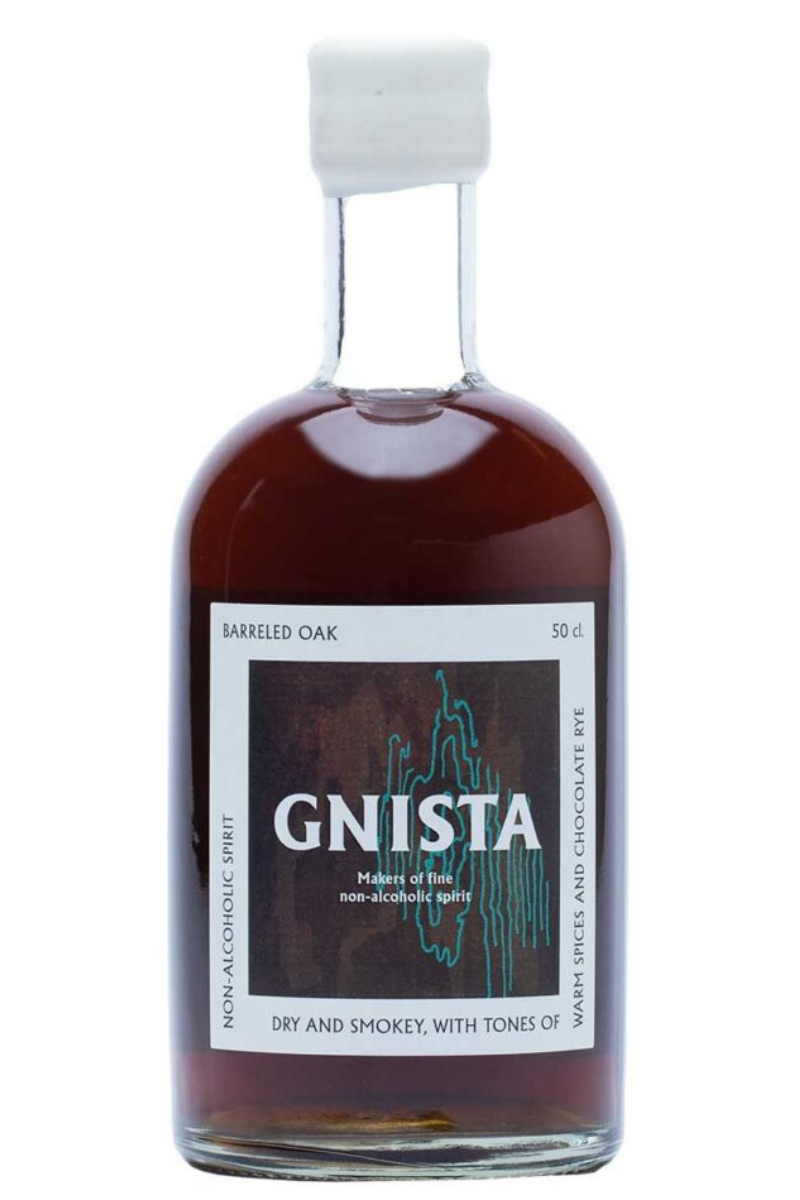 Gnista Barreled Oak
ORIGIN: Sweden
VOL: 50cl

Dry and smokey, with tones of warm spices, chocolate rye and a distinct character of oak barrel. Non-alcoholic.

Just like any smokey spirit. Except it's not. Brilliant on the rocks or mixed with soda (1 part Oak, 3 parts soda).

Gnista is best described as a complex and intense non-alcoholic drink that resembles a fine spirit. Just like any spirit it can be sipped neat as well as used as a base for no/low alcoholic cocktails. Gnista has been made possible through a unique combination of gastronomy, food tech and classic spirit making techniques, where distillation, brewing and barrel aging are central. It's crafted by hand and in small batches in Skane, Sweden.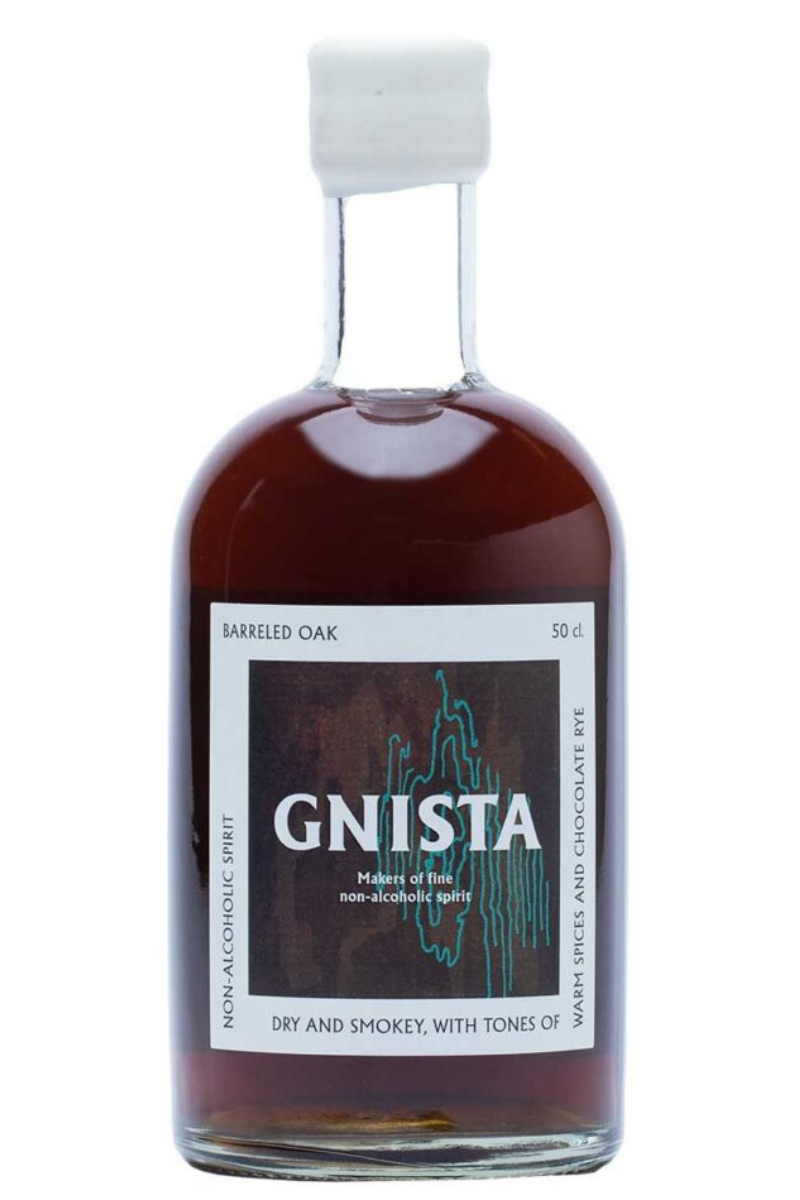 How about a little bubbly?
View all