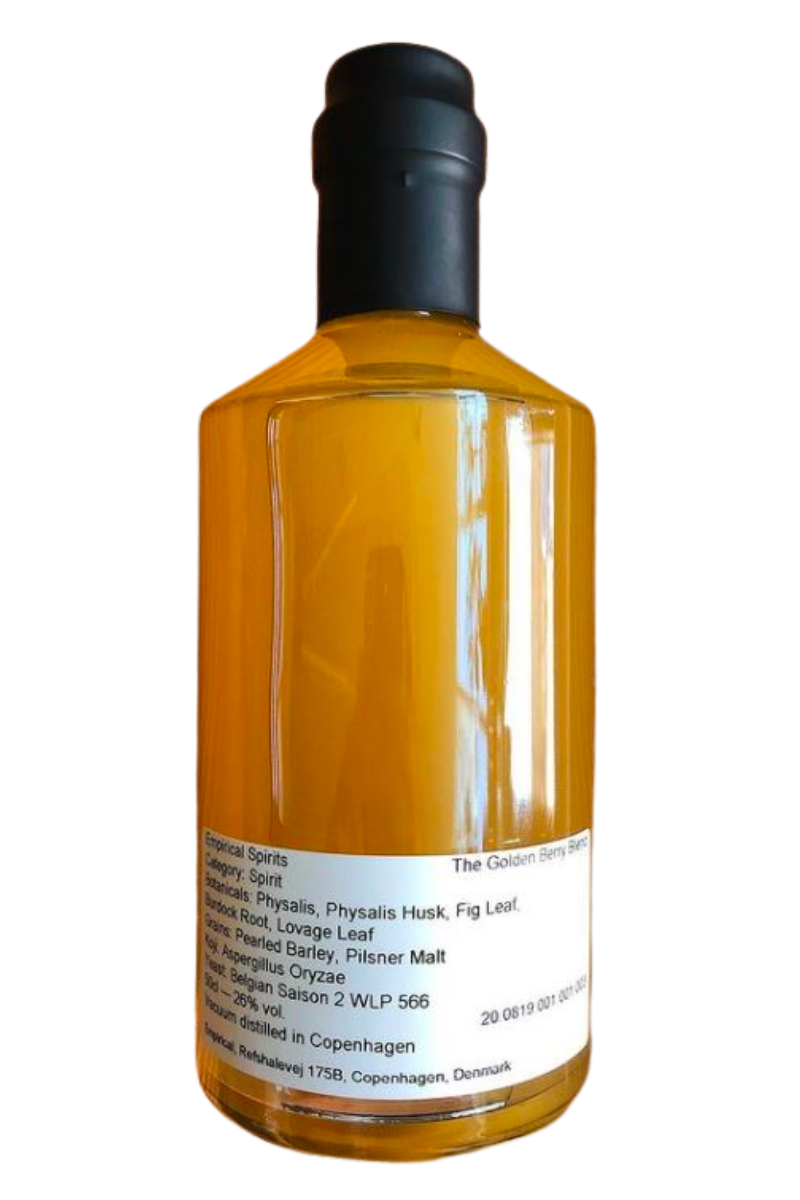 Empirical Spirits Golden Berry Blend
ORIGIN: Denmark
ABV: 26%
VOL: 500ml

The Golden Berry Blend is distilled with physalis also known as the golden berry, physalis husks, fig leaves, burdock root and lovage leaves. The result is a syrupy and fruity fortified fruit wine or aperitif with a touch of magnificent acidity.

Enjoy with ice, like a vermouth.
Empirical Spirits was founded in 2017 by Lars Williams and Mark Emil Hermansen, who bonded while tinkering with ferments and distillations at Noma's Nordic Food Lab in Copenhagen. Empirical Spirits doesn't produce whisky, vodka, gin, rum, tequila or any other recognisable type of spirit. The founders are inventing entirely new things.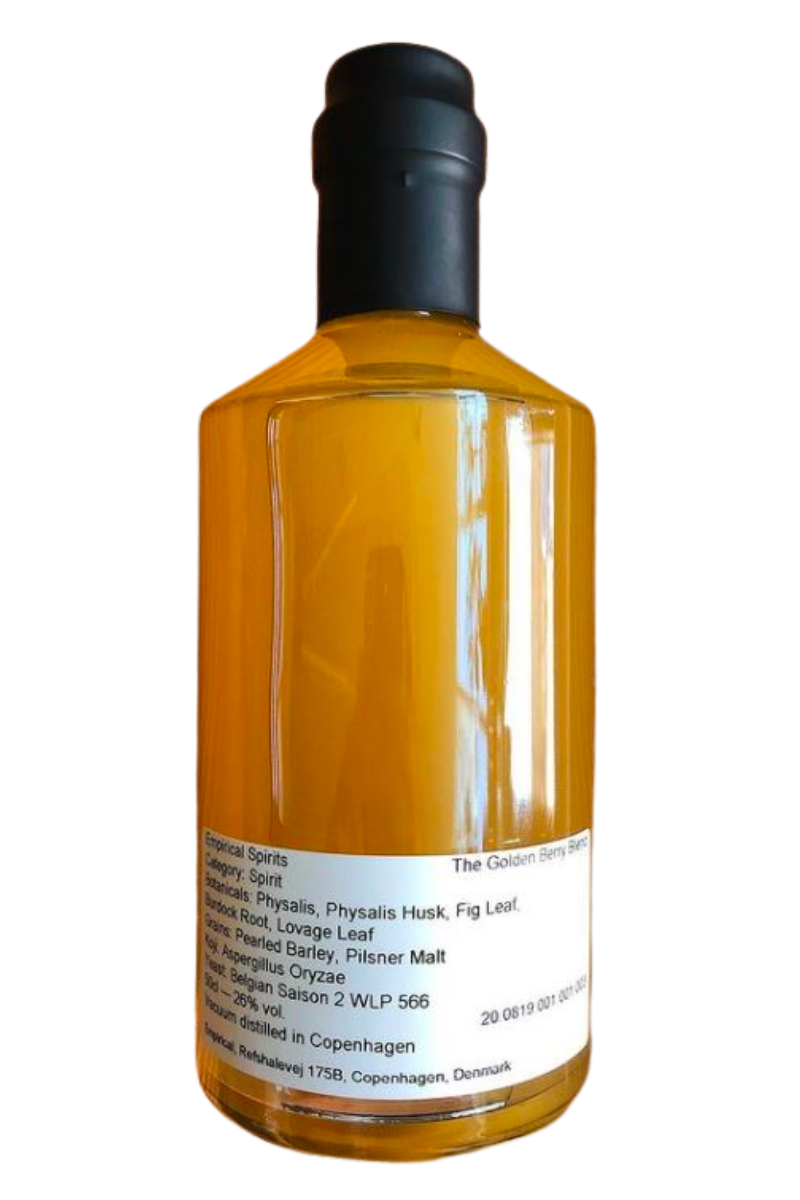 How about a little bubbly?
View all