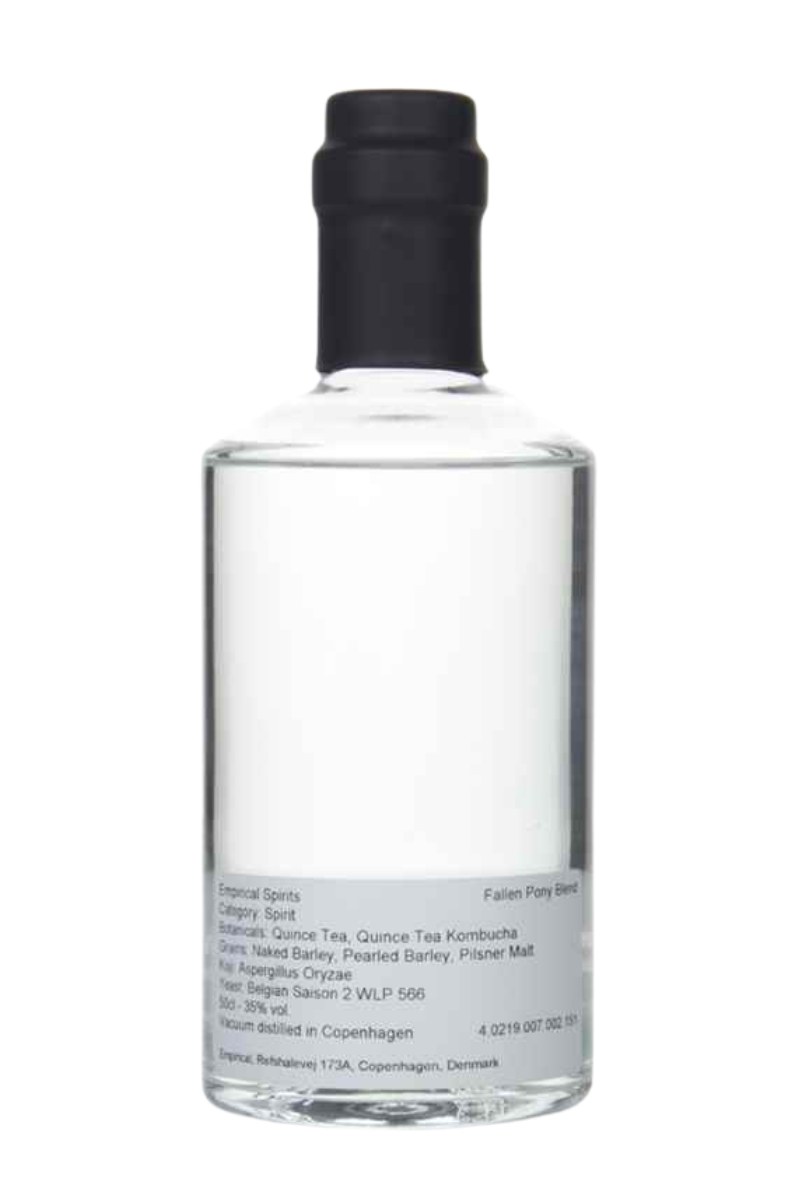 Empirical Spirits Fallen Pony
ORIGIN: Denmark
ABV: 35%
VOL: 500ml

From Denmark's Empirical Spirits comes the fabulously unusual Fallen Pony blend. Fallen Pony is made with a vacuum-distilled koji and saison-yeast-fermented barley wash to which distilled quince kombucha tea is blended into. Then, undistilled kombucha is added to bring the strength down to 35% ABV. No frills on this one, just good spirit in a bottle. An incredibly versatile spirit, though if you're feeling a bit overwhelmed with this category-defying tipple, simply enjoy with tonic water and a twist of lemon peel.

Empirical Spirits was founded in 2017 by Lars Williams and Mark Emil Hermansen, who bonded while tinkering with ferments and distillations at Noma's Nordic Food Lab in Copenhagen. Empirical Spirits does not produce whisky, vodka, gin, rum, tequila or any other recognisable type of spirit. The founders are inventing entirely new things.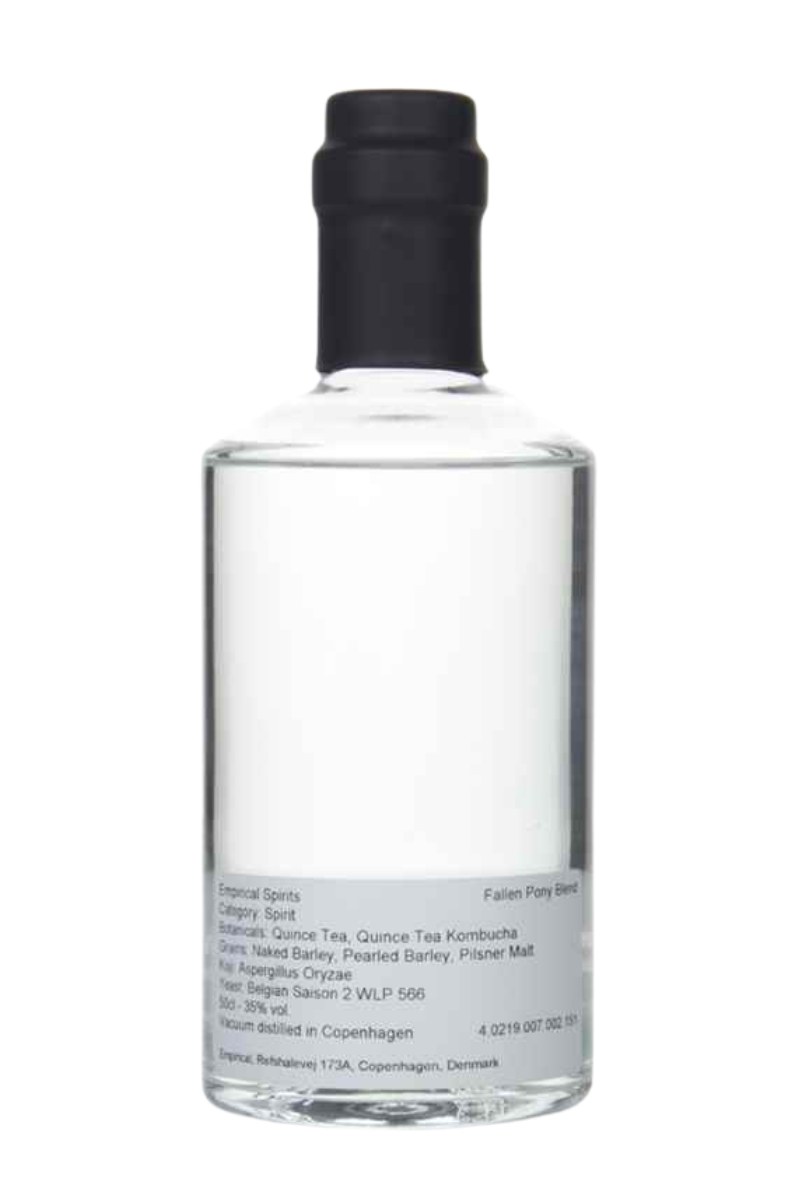 How about a little bubbly?
View all