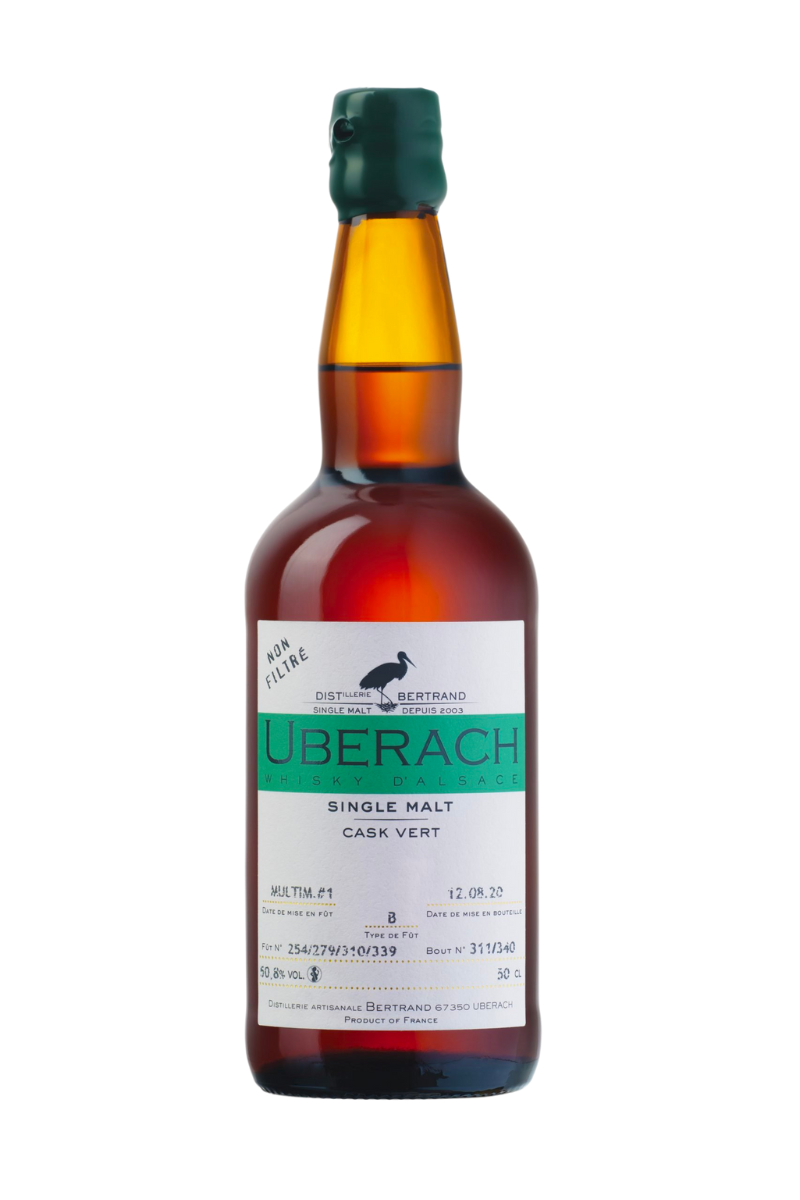 Distillerie Bertrand Whisky Cask Vert Bruns Calcaires #1 Single Malt
Origin: Alsace
ABV: 48%
Vintage: 2022

Organic barley mash, aged in French oak barrels having contained diverse grands crus of Domaine de la Romanée-Conti. A blend of 4 vintages ages an additional year in a 228-liter barrel.

A mysterious encounter, almost mystical, surely one-of-a-kind.
It was serendipity and his passion for wine that allowed Jean Metzger to cross paths with that winery in Vosne-Romanée, in Burgundy.
From the guarantee of rare barrels from a single grand cru wine comes a cask whisky that harmoniously combines the minerality of the appellation and the region's subtlety.
The strictly confidential encounter of the highest order allowed Jean personal access to the unique barrels of this prestigious winery in Burgundy and offered the distillery the chance to create an exceptional whisky with complex aromas.

This mixed vintage whisky with an alcohol content of 50.8° is a blend of the Cask Vert 2016, 2017, 2018 and 2019. It reached just the right maturity with one extra year in the barrel. Each bottle is numbered and the number of the barrel is also indicated.

On the nose, sweet and light, letting the aromas of red fruit, the terroir, caramel and peppery spices come through. There are also delicate notes of underbrush. On the palate, this is where the Burgundy barrels reveal unexpected, intense flavors. The fruit is stronger and strawberries, figs and apricot confit are especially recognizable. After breathing, the Burgundy oak slowly expresses itself providing aromatic extravagance and perfume, evolving to a clean, silky finish that preserves all the vitality and remarkable freshness.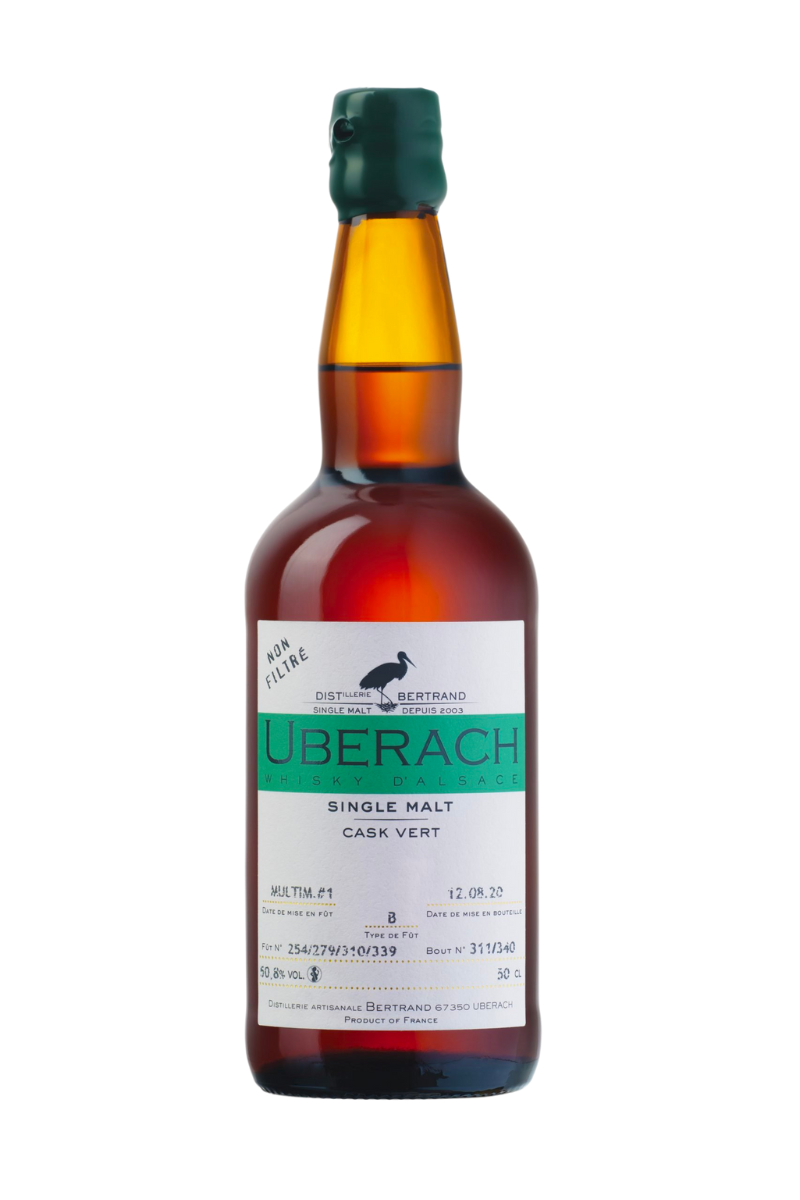 How about a little bubbly?
View all