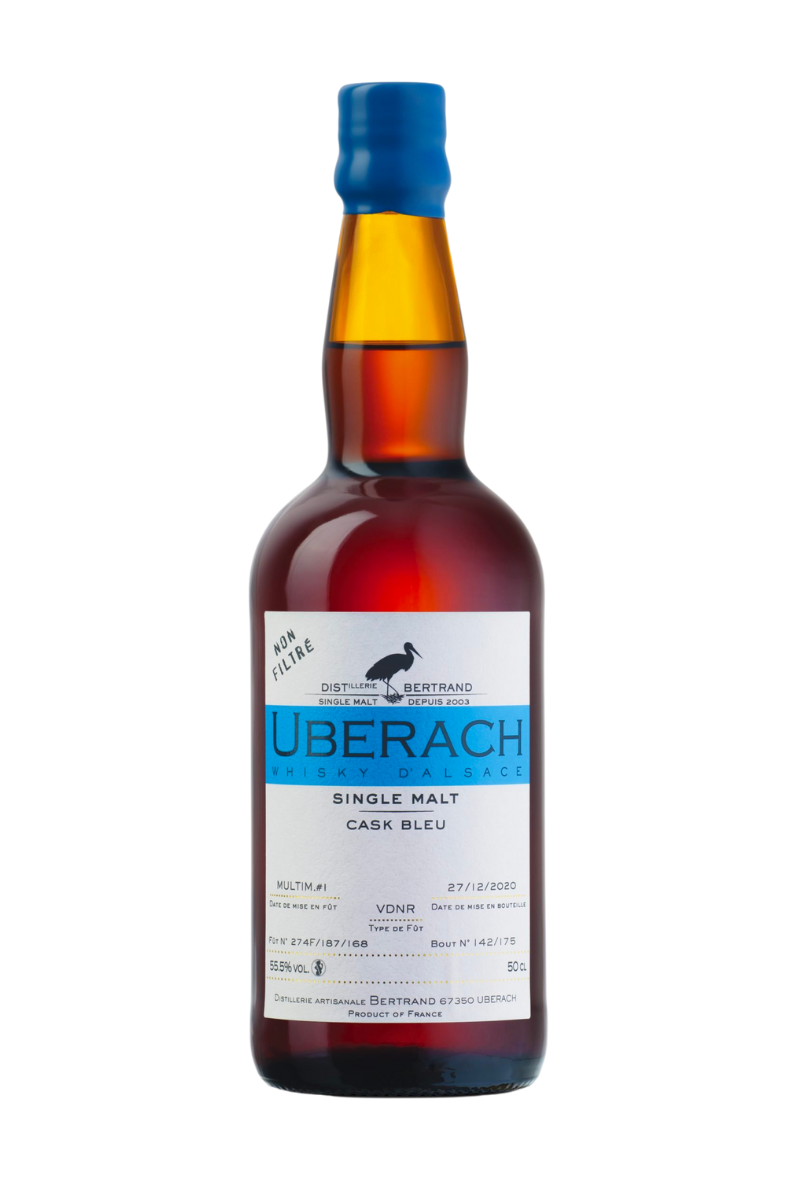 Distillerie Bertrand Whisky Cask Bleu Argiles Bleues #1 Single Malt

Origin: Alsace
ABV: 55.5%
Vintage: 2022
Minimum 7 years in old Rhône Valley barrels (Rasteau VDN). 175 bottles produced.

A mark of authenticity, this whisky is the result of a long friendship. In his search for the precious wine barrels from the French winegrowing terroir, Jean Metzger sometimes had happy surprises.

A longtime fan of wines from the Rhône Valley, he one day met a winegrower who would go on to become a friend. During a conversation at a wine fair, this person suggested that Jean retrieve one of his wine barrels and use it to mature what would become the Cask Bleu.

In 2014, the first whisky aged in barrels formerly used for sweet wines from the Rhône Valley saw the light of day. There followed a magnificent collection marked by blends, the whiskies finishing several years of maturing in those Rhône Valley barrels.

Complex and expressive, this Whisky d'Alsace Cask Bleu takes you to a world of perfumes at the crossroads of wine and whisky. Its high alcohol content leaves it unquestionably for experts and knowledgeable connoisseurs. Notes of roots, orchids and oriental pastries. Woody notes of gentian blend with a vegetal background of chamomile, vanilla and caramelized apples. Memories of the Rhône Valley are conjured with notes of dark chocolate and fleur de sel augmented by a very slight salinity.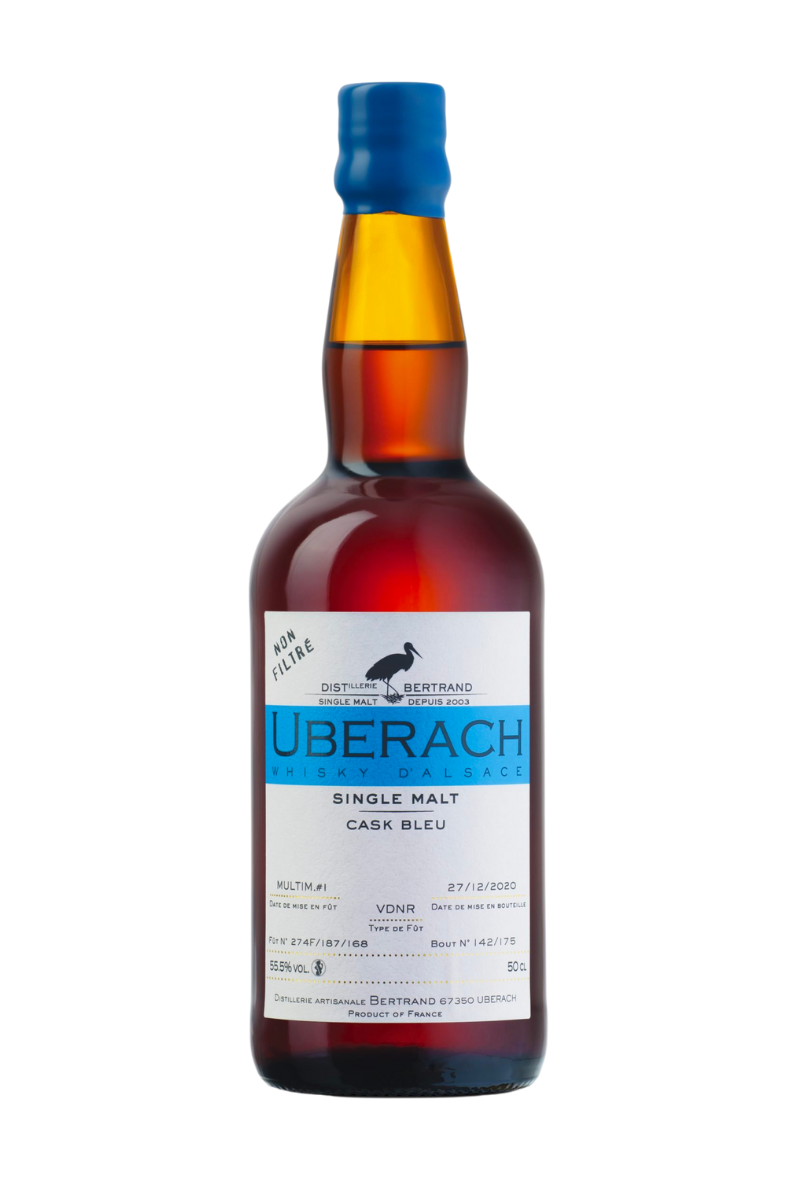 How about a little bubbly?
View all