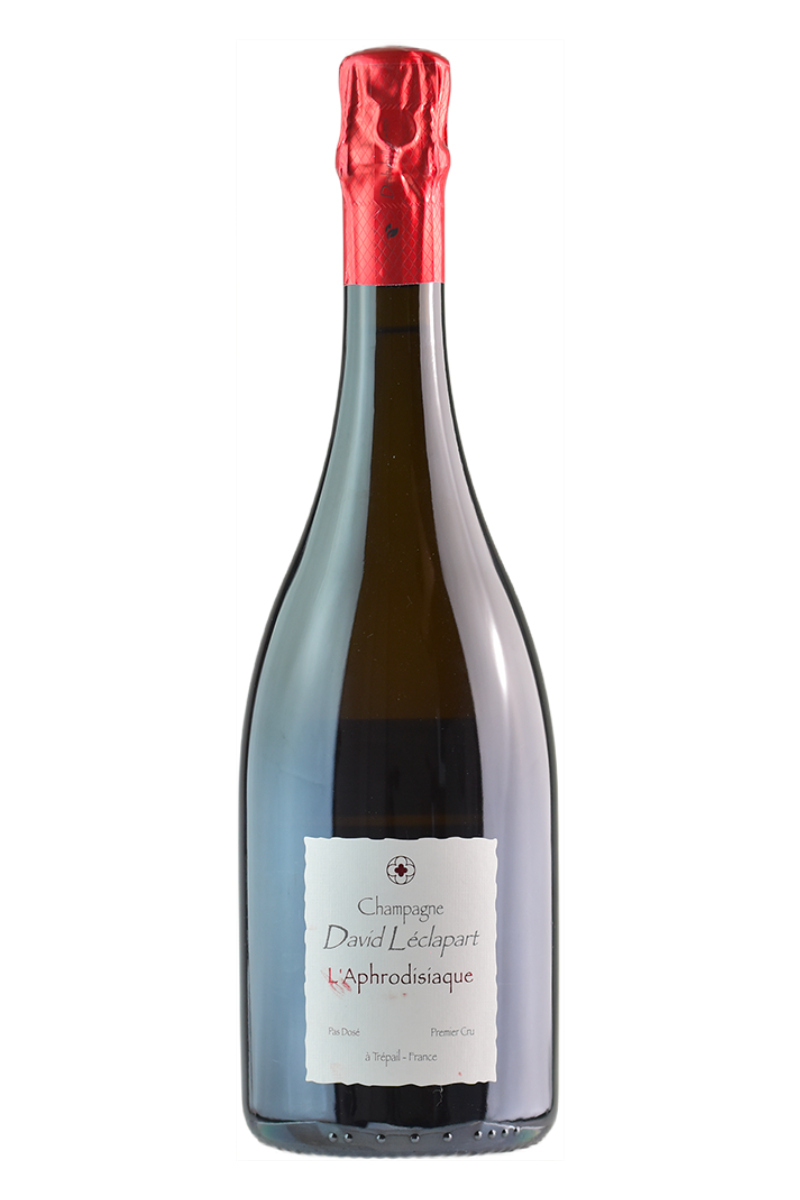 David Leclapart l'Aphrodisiaque 2016
Origin: Champagne, France
Grapes: 80% Pinot Noir, 20% Chardonnay
Dosage: Pas Dosé - Dosage Zerò - Nature
The 2016 Aphrodisiaque cuvee produced by David Leclapart is unique - m
ineral, spicy, full bodied, full of ripe fruit but still elegant. P
erfect for sharing with your other half. Made from vines planted on the Pierre Saint Martin plot, located in Trepail, in the Montagne de Reims. 
Although the well-known quote by architect Mies Van der Rohe "less is more" is generally used in the world of the arts, it fits perfectly with the working philosophy of winegrower David Léclapart. Great-grandson, grandson and son of 'vignerons', he is a leading champion of biodynamic agriculture with maximum respect for the terroir. Since taking on the family estate in Trepail, east of the Reims mountains, he has been committed to returning to the unique Champagne de Vigneron and has become a benchmark in the region. In order to do so, he lets the terroir, climate, grape variety and people to live in unity, without any intervention that could damage the natural balance of the ecosystem.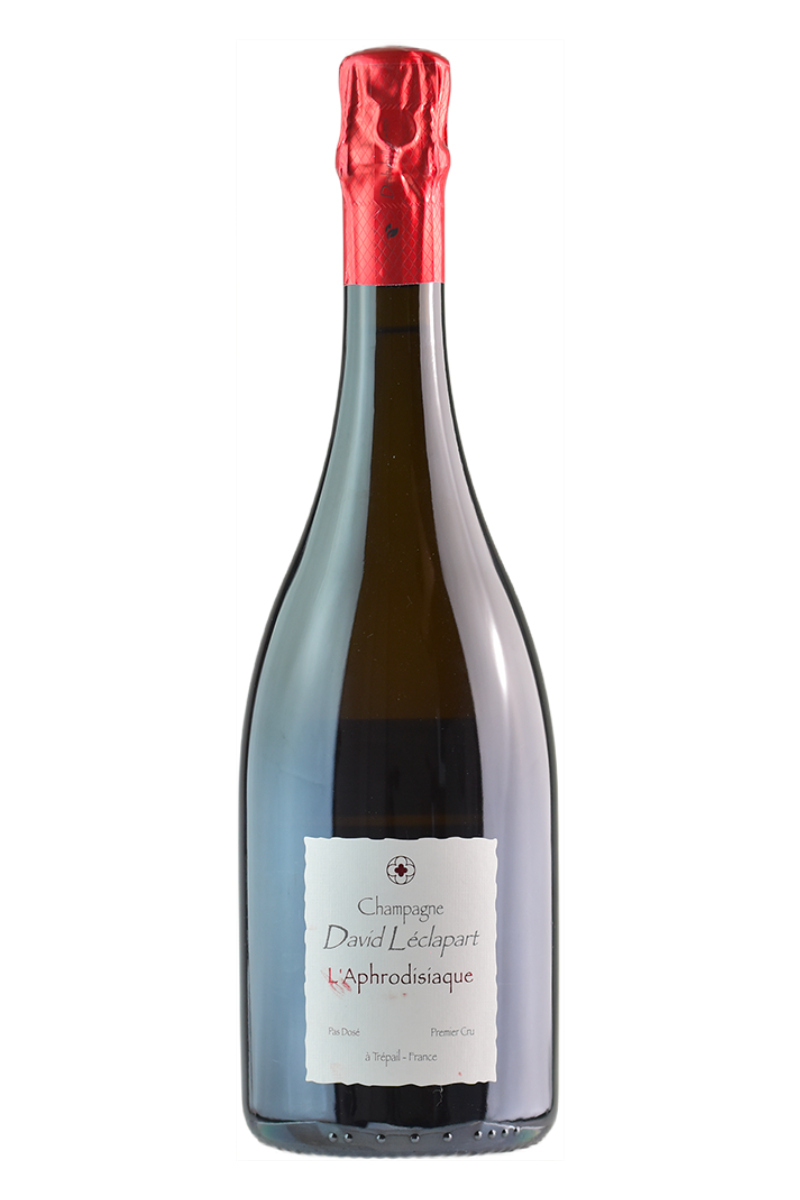 How about a little bubbly?
View all