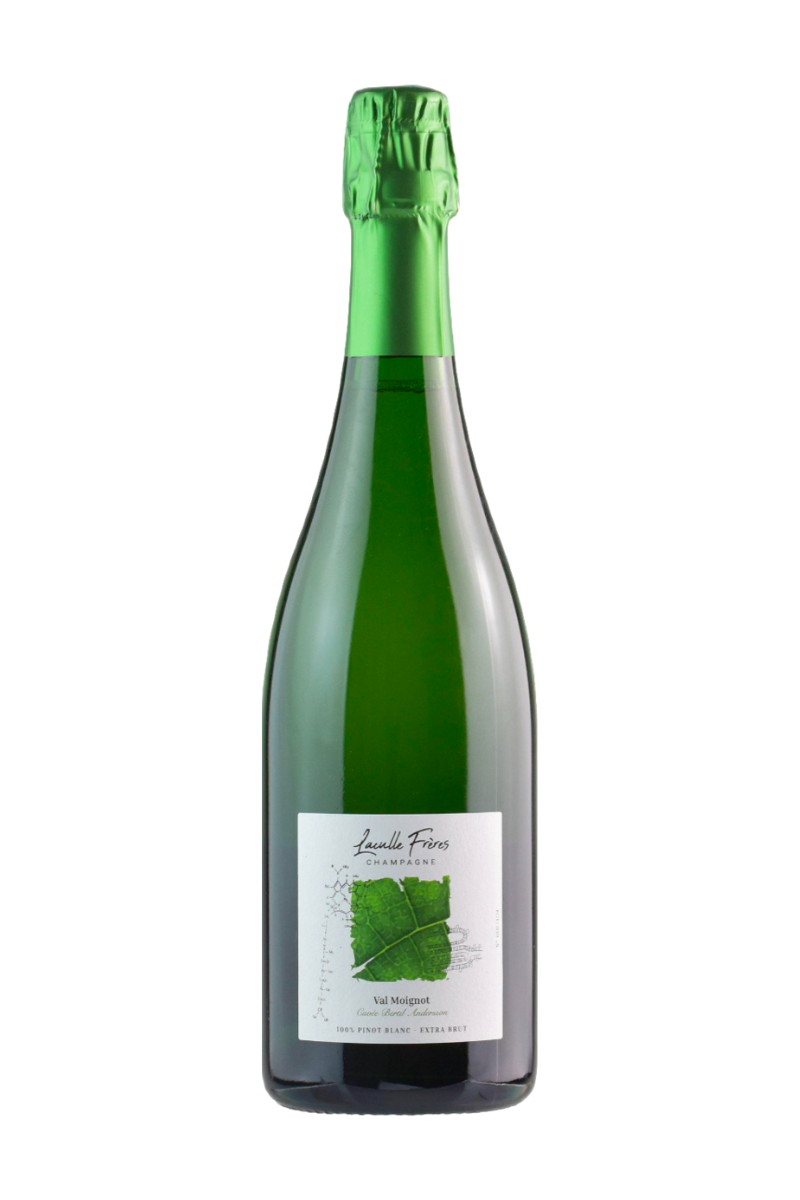 Champagne Laculle Frères Val Moignot Pinot Blanc Cuvée Bertil Andersson NV
Origin: Champagne
Grapes: 100% Pinot Bianco

Cuvée Bertil Andersson hails from a single plot "Val Moignot" in the village of Meurville, on the Portlandien plateau characterized by clay-limestone soils. On these poorer soils where the vines must naturally suffer for growth, this results in concentrated flavours and remarkable fruit characters. Composed of 100% Pinot Blanc, an emblematic grape of the Côte des Bar region, this champagne is made solely from the 2018 harvest.
Alcoholic and malolactic fermentation in wood tank with ageing in the lees up to July 2019. Bottled using the traditional agrafe method during the second fermentation to continue with micro-oxygenation
Dressed in straw gold, the nose is greedy, expressing a certain sweetness revealing ripe white peach, Comice pear, yellow plum and basil leaf. Some vanilla notes reinforce this delicacy. The attack on the palate is frank, textural, fleshy and thirst-quenching. The flesh of the vine peach dominates and blends with a light woodiness. The very pleasant mouth continues on white fruits associated with Sicilian lemon.
To be enjoyed as an aperitif but also with a sea bass or sea bream tartare, with a scallop ceviche or raw fish.
This cuvée honors the scientific achievements of Professor Bertil Andersson, a world-renowned Swedish plant biochemist and a dedicated champion of science, whose insights have fundamentally changed the understanding of photosynthesis and its machinery.
Professor Andersson played a leading role in redefining the molecular basis of photoinhibition and has authored an influential treatise on lateral heterogeneity. His prolific body of work has since paved the way for a renewed understanding of novel and sustainable energy sources, with profound relevance for vineyards and agriculture. 
A celebration of the far-reaching impact of scientific discoveries, this lieu-dit vintage by Laculle Fréres pays tribute to the keen intellects behind them, and their enduring contemplations to unravel the mysteries of the world around us.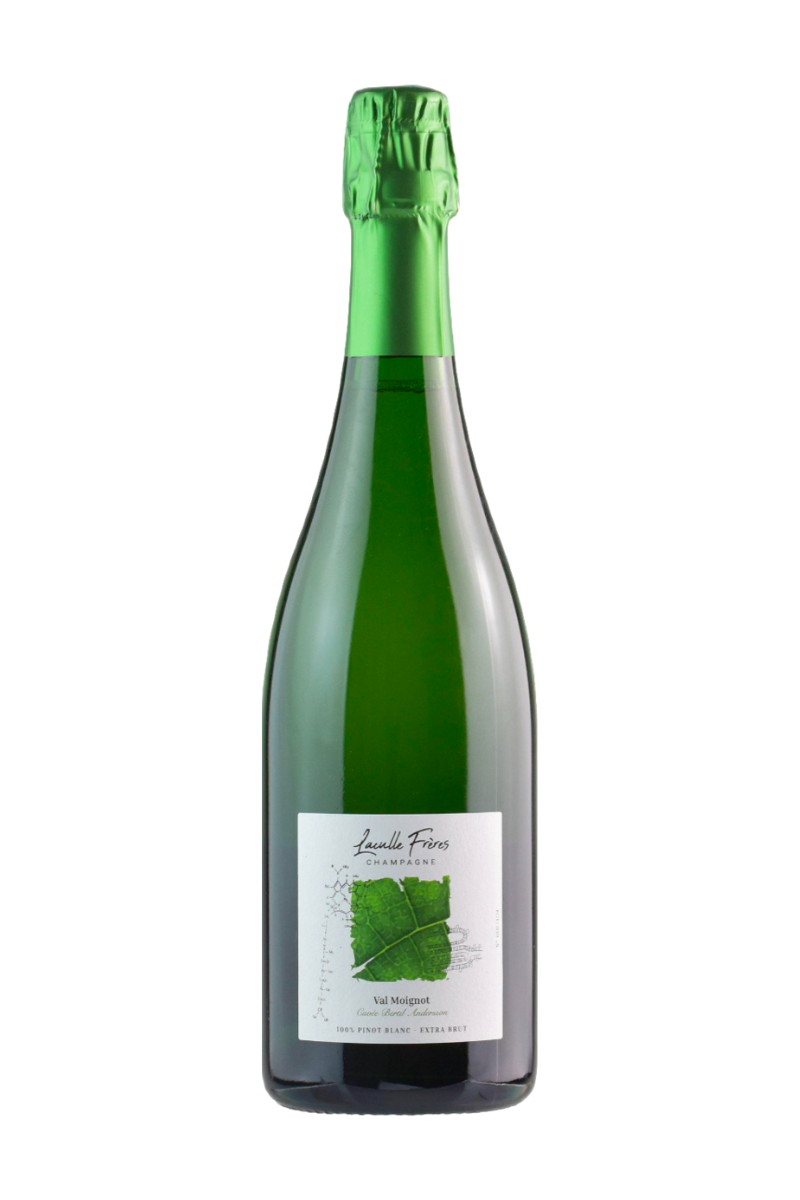 How about a little bubbly?
View all