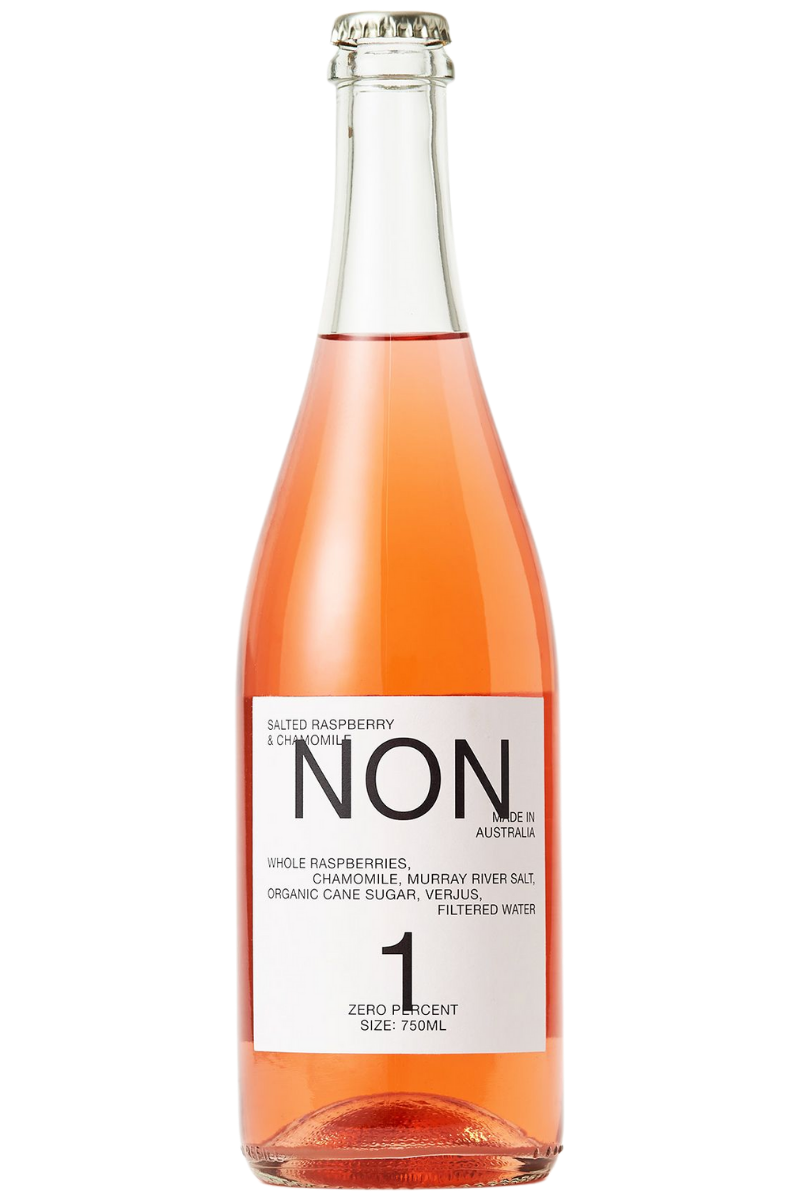 NON 1 Salted Raspberry & Chamomile
ORIGIN: Australia
VOL: 750ml

Carbonated lightly, similar to that of a Pet Nat. Dry and lengthy fruit tannins.
The raspberries are imported from New Zealand and are worked in such a way that leaves only the flavour and colour. The essence of the raspberry is condensed and the result is a big full fruit flavour. The chamomile is sourced and cupped by NON's tea sommelier. Depending on seasonality it is sourced from either Australia or Croatia, both are renowned as the best growing regions in the world for chamomile.

NON identifies as a zero-alcohol alternative to wine. NON is built with similar production methods and flavour profiles to wine, offering sippers a beverage that is just as deep and complex as the real thing.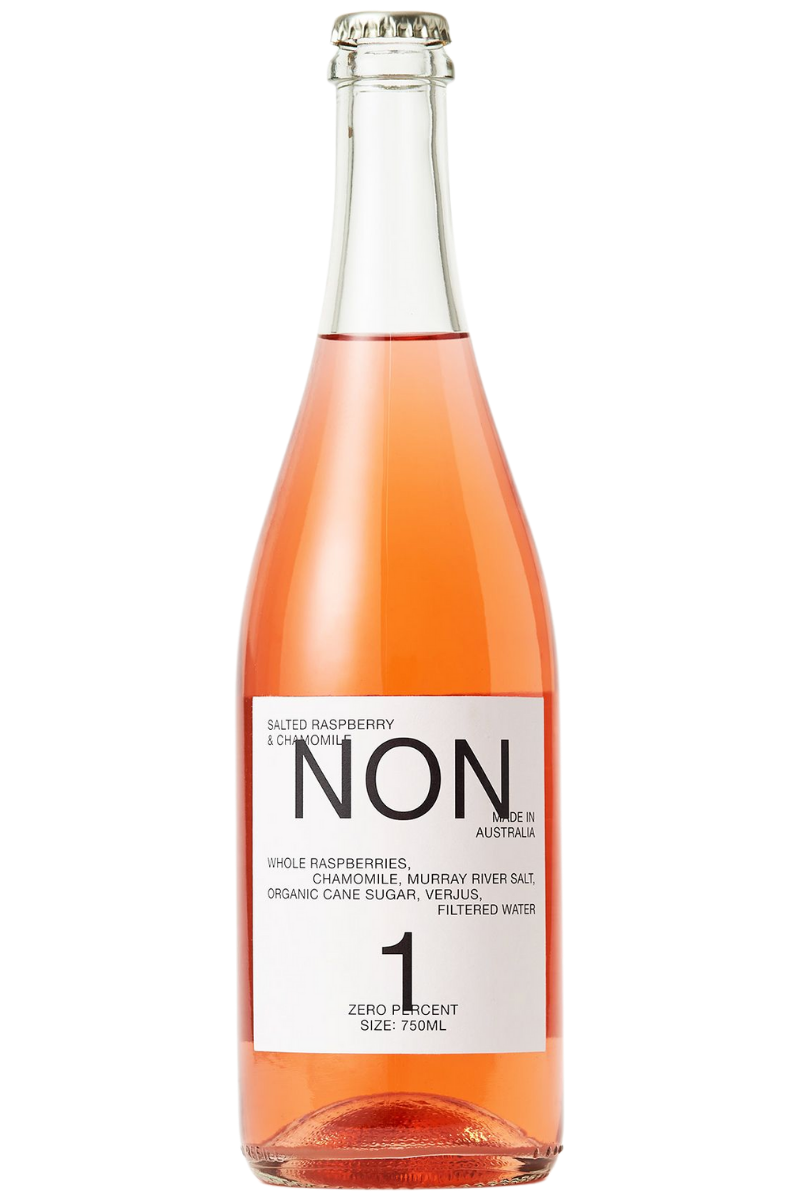 How about a little bubbly?
View all