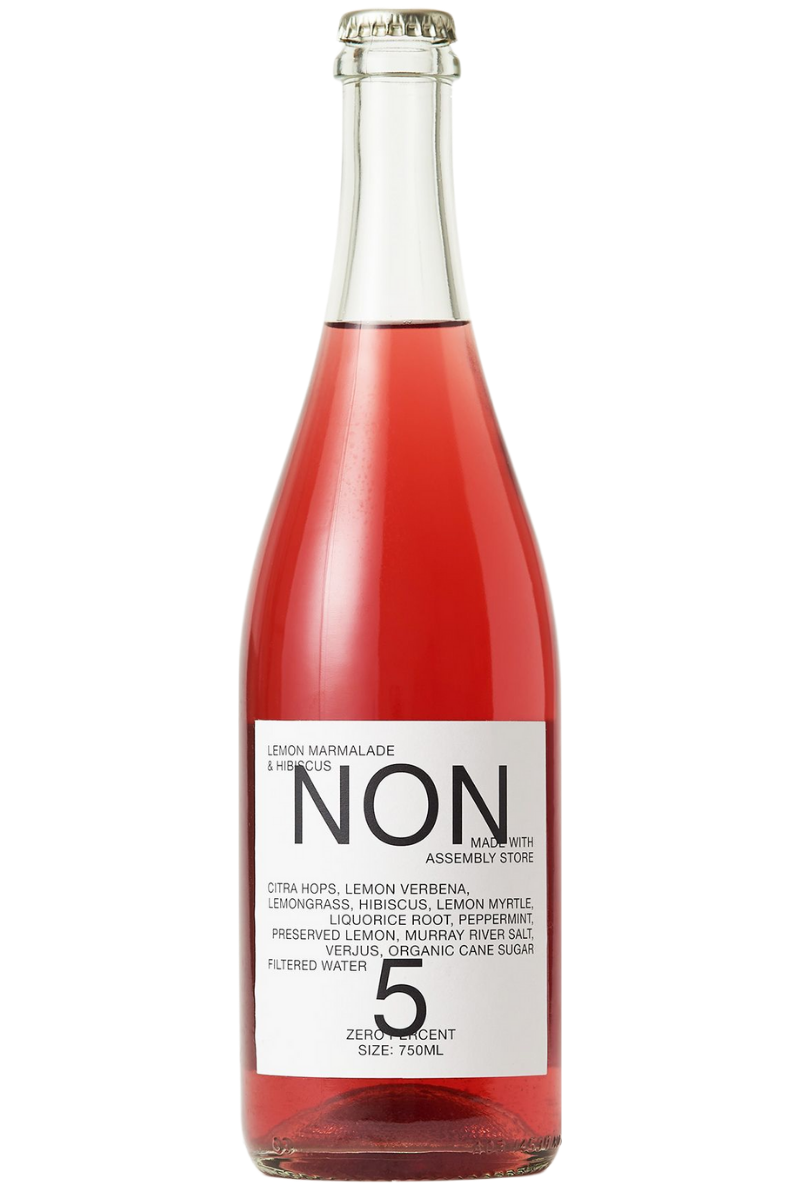 NON 5 Lemon Marmalade & Hibiscus
ORIGIN: Australia
VOL: 750ml
Lightly carbonated, similar to a peÃÅtillant farm-house gose.
Dry herb, leaf and citron grasses fill the palate and are tied with aromatic citra hops to create a balanced mouthfeel. Slightly bitter and acidic finish encourages drinkability. Preserved lemon is used to add more depth from fresh pith while and hops are dry hopped to add subtle levels of alpha acid. This drink is refreshing, light and perfect for the summer.
NON identifies as a zero-alcohol alternative to wine. NON is built with similar production methods and flavour profiles to wine, offering sippers a beverage that's just as deep and complex as the real thing.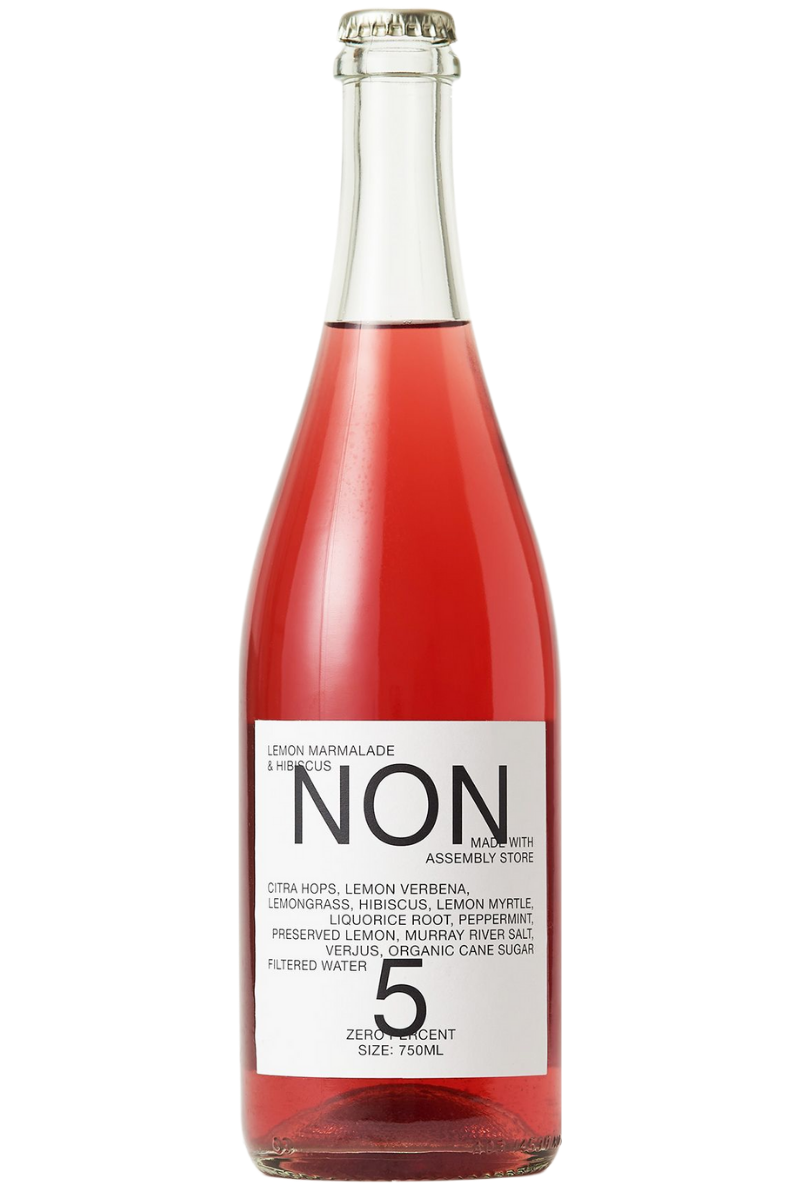 How about a little bubbly?
View all